Surely we have all been captivated at various times by the wonders of technology. Whether asking Siri for directions or video conferencing friends and family in the palm of your hand, technology is subtly, but rapidly, raising our expectations. It is also changing the way we design and document homes and buildings. Not too many years ago our firm primarily drafted construction documents with a pencil, and now our favored utensils are being discontinued. Filling their place is a powerful new tool referred to as Building Information Modeling, or BIM. This three-dimensional software allows the user to virtually build a building with as much detail and as many component parts as desired, and translate that data into construction documents, traditionally called "blue prints."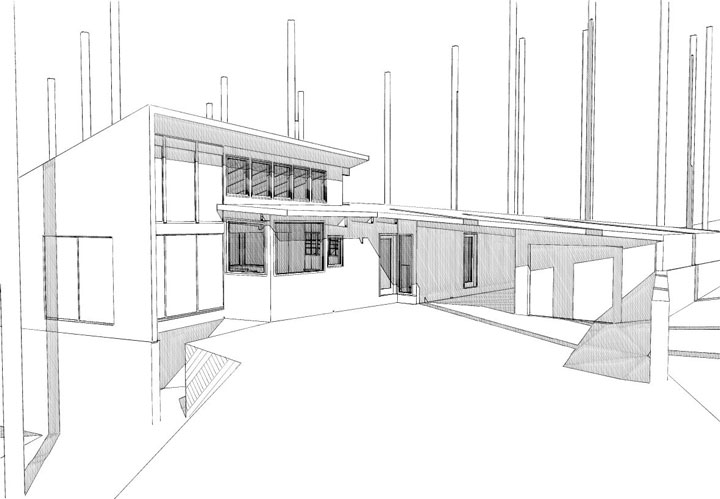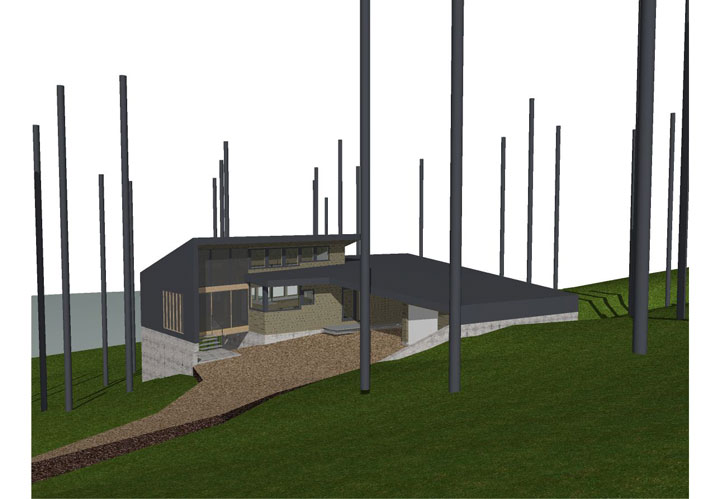 This concept began with high profile firms developing a means of communicating complex buildings to large contractors. Think Walt Disney Concert Hall by Frank Gehry. Virtually modeled and catalogued parts lead to higher precision and fewer mistakes in the field. Not surprisingly, smaller firms have taken a little longer to justify the investment, but are experiencing similar rewards. No longer do we have to trace or erase drawings for scale changes or design modifications. Images from the three-dimensional model are not only useful to client visualization, but are an integral part of the final documentation. Conceptually, all consultants and contractors working on a project could have equal access to the model, avoiding costly field discoveries like "How am I supposed to get my duct through your beam?" Few small consultants or contractors are there yet, but BIM is relatively young. It is also more concept than proprietary software. Autodesk's Revit and Graphisoft's ArchiCAD are BIM's predominant players, but both allow interaction between platforms, similar to Apple and Microsoft.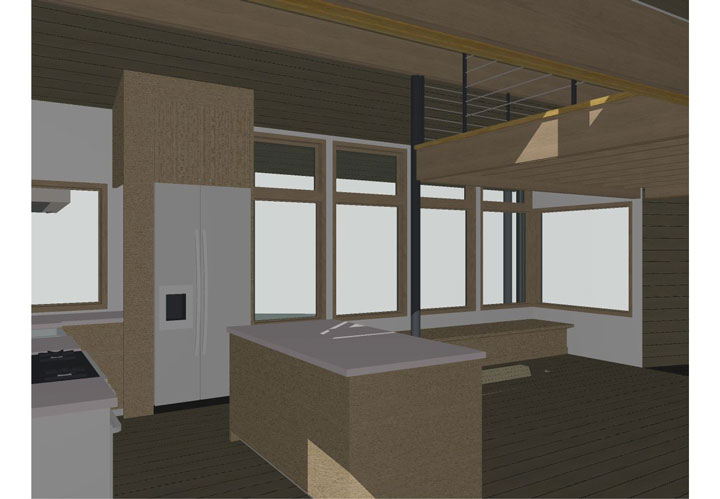 One critical distinction is that BIM does not replace the design process. Like a pencil or a cardboard model, it is an invaluable tool, but it cannot supplant the mind. Inspiration and explanation will continue to be found in multiple mediums, but the expansive technological potential of BIM is sure to remain key in the design, documentation and construction of our built environment.
The above images are of a new cabin currently in design in the Upper Peninsula. These were created using ArchiCAD version 16 by Bryan Anderson for SALA Architects. More articles delving into BIM and SALA Architects' use of the technology are to come on the SALA Blog. Come back soon!