Architects who specialize in residential architecture have a way of seeing and discovering opportunities in our projects that often elude others. We see space differently, we react to our clients needs in ways that are often unexpected, and we present solutions that exceed expectations. Sometimes, within the context of a larger project, a "small gesture" provides large outcomes.
One of the major program requirements for this remodel was to attain greater natural light. This goal was daunting, due to the fact that the living area of the home faced north, and was built on a heavily wooded lot.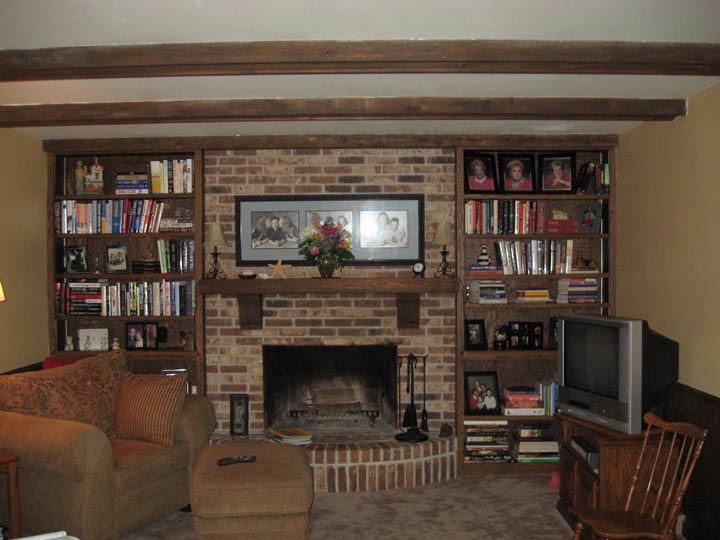 Expanding the windows on the north side was an obvious approach, but that would only achieve a limited increase in the light level. The end wall of this home, the west wall, in the family room had no windows. Floor to ceiling cabinets on each side of the fireplace occupied the wall. Removing these cabinets presented the opportunity to add new windows on the west wall. Even though these new windows are smaller than the other new windows in the room, light streams into the space because of the west exposure. A small gesture that yields large results.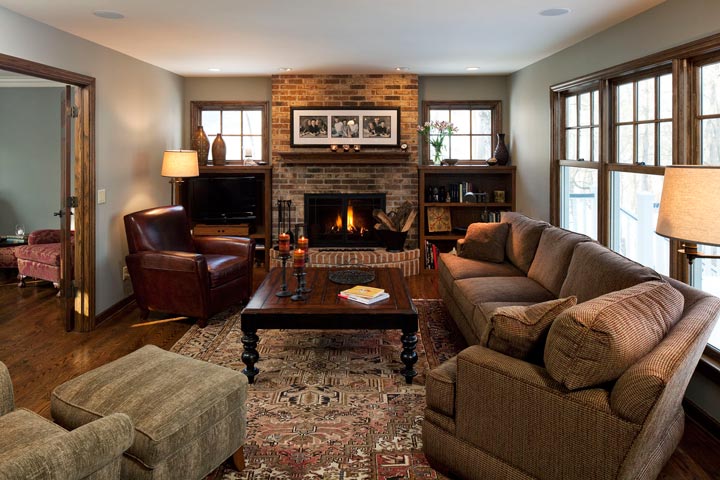 Sometimes a small gesture is also subtle. One of the program requirements for another remodel was to create a new entry and mudroom within the existing space. Within the new cabinetry, a small opening, an interior window, was created. This creates the illusion that the entry is larger by extending the view through to the adjacent room. Additionally, this opening can also be seen as a mirror or as a framed piece of art. It is a design element that is not always perceived for what it actually is, but what it could be, a mirror, a window, or a piece of art. It is another small gesture within a larger solution.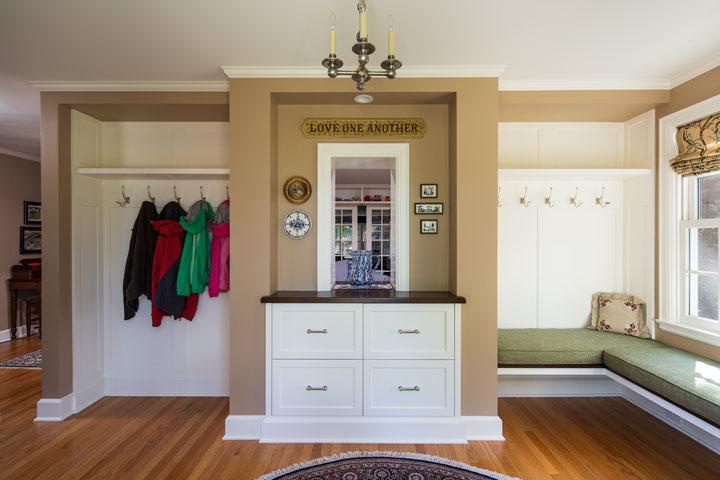 The changes that occur in a successful remodeling are often obvious, but the small gestures can make them special.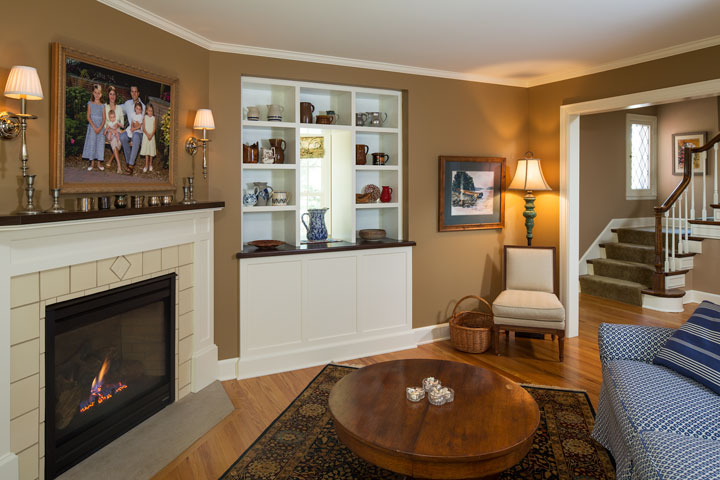 If you'd like to read more on this project, check out the Star Tribune Everyday Solutions aritcle for more details and feedback from the client! To see more on Paul Hannan's decades of expeirence with design ideas, talke a look at his profile page. If you'd like to pin some of Paul's ideas for possible future project of your own, visit Paul's Pinterest Board!