Four is a great number to remember when you're planning your cabin or home, particularly if budget is a high priority. Four corners keep foundations and roofs simple, and will yield a better energy performance. They also make lumber estimators and builders happy. Outside wall dimensions in increments of four feet will reduce material waste in studs, sheathing, joists, rafters and trusses. Not surprisingly, my most cost effective cabins built in this time of high construction prices, have outside dimensions of 28' x 36' or 20' x 40'.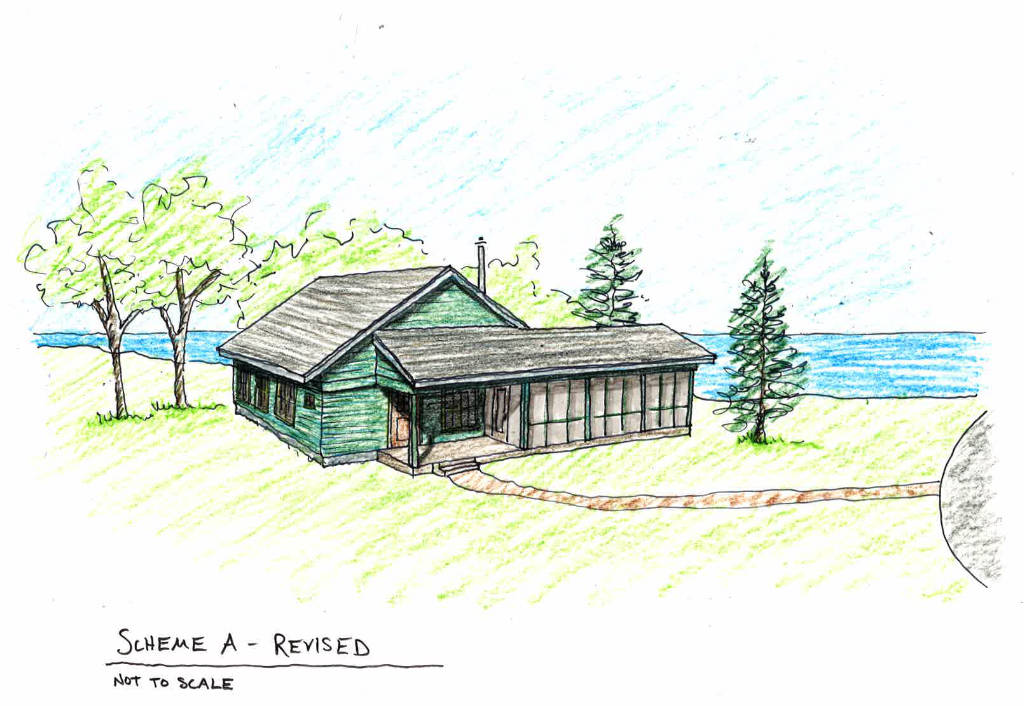 Should you be concerned that four corner simplicity equals a boring cabin, just look at the cabin designs of Edwin Lundie, where he embellished four corner simplicity with exquisite detail including turned wood corner posts. In my own cabin designs I often employ four corners for the heated envelope and then juxtapose a screen porch or entry canopy for a more interesting composition.
Roof shape can also enhance cabin character in a four corner design. Lundie employed gable roofs as his use of timber trusses enhanced interior great rooms. In my own 24' x 36' cabin I added two gable dormers to break up the long dimension of the roof to bring in morning light to the second level bedroom and loft. For a more modern aesthetic I designed a shed roof, capturing loft space in the high end of the roof. A standing seam metal roof or solar panels complete the composition.
Window placement can also bring life to a simple structure. In a recent 20' x 40' cabin banked into a hillside, our design features a cascade of windows stepping down in concert with the interior stair. This both floods each level with daylight, while also capturing the view down slope to the lake.