'Tis the season of falling leaves, apple cider, and… waning daylight. You know what I mean– as I'm writing this, it's 7pm and dark as night, which wasn't the case even just a few weeks ago! Now that we're heading into the winter months, we'll all soon undoubtedly be feeling we could use a little more sunshine in our lives.
This was the case for friends of mine. They live in a charming 1930s era house in a great neighborhood in south Minneapolis. The trouble was that all their primary living spaces were lined up along the north side of the house, limiting access to southern sunlight. During our long and dark Minnesota winters, this was problematic.
They came to me with the idea of an addition to create a sunny space in their home, as well as a better visual connection to the backyard. The addition could also provide them with a dining area and back entry storage.
The form of the existing house presented a challenge. A central dormer with a window faced the backyard, which restricted the roof height of an addition. We eventually settled on a design which pushed a slim sunroom to the north side of the house, avoiding the window while also maximizing useable yard to the south and allowing plenty of that southern sun exposure. Banks of windows open up to the south and east, while the north wall is more solid for privacy.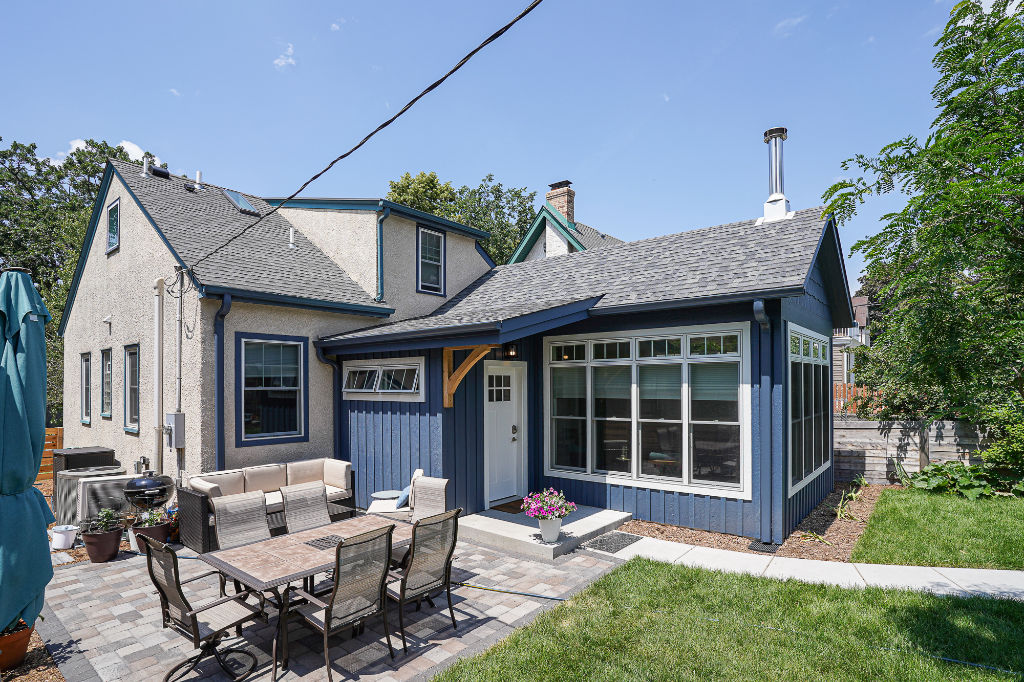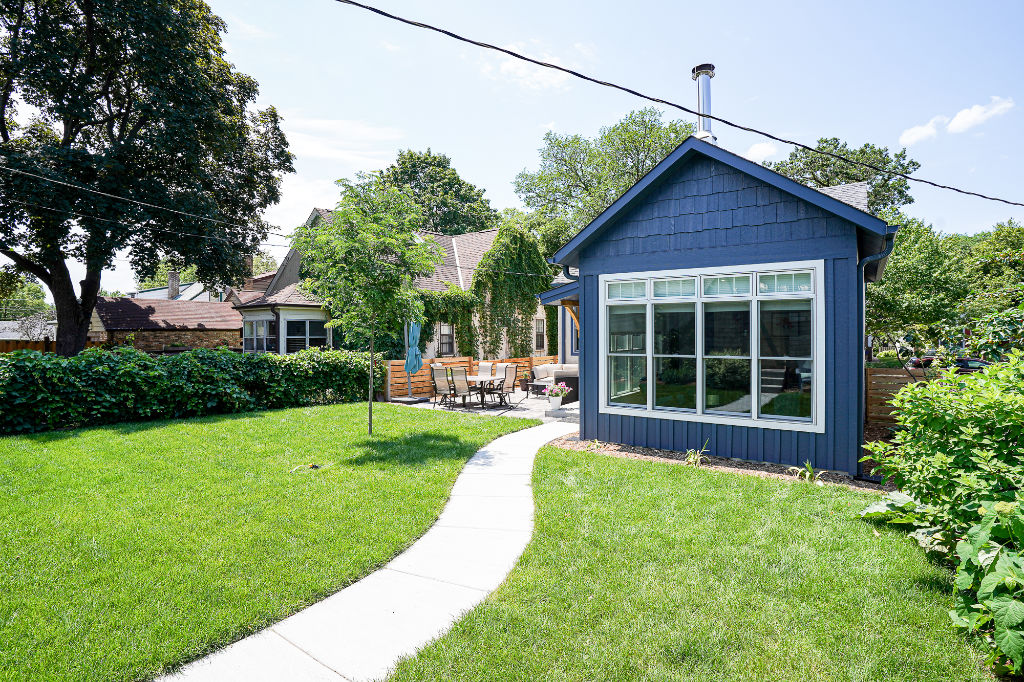 Rather than trying to match the existing stucco, which can be difficult, we decided to distinguish the new sunroom by cladding it in a blue board and batten siding that coordinates with the existing house's blue window trim.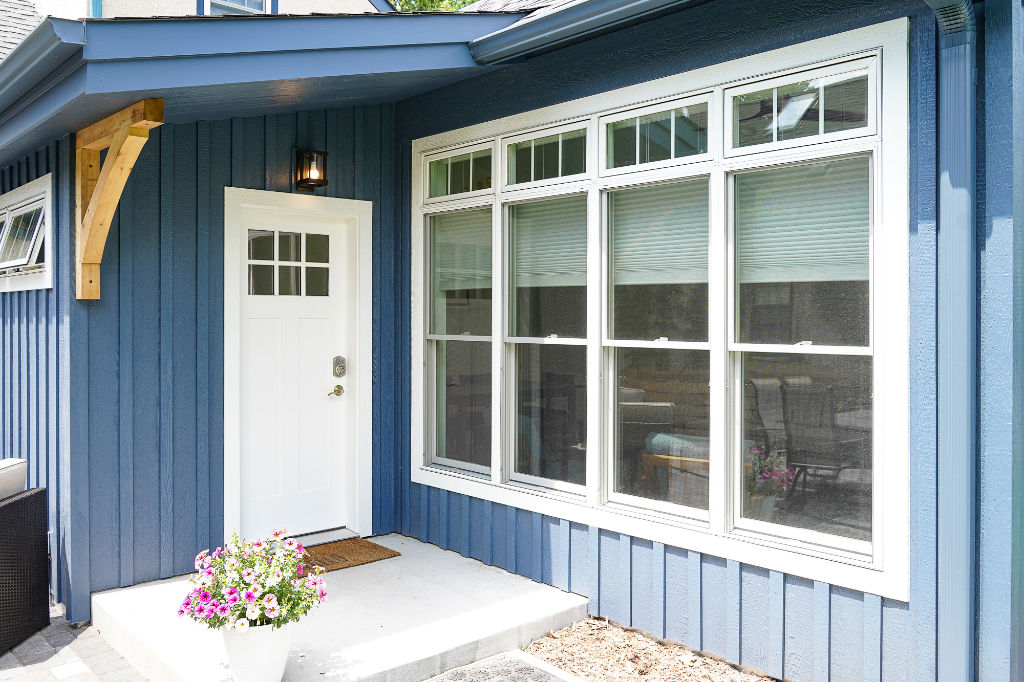 Inside, the new space is bright and airy with a vaulted ceiling and stylish wood burning stove that helps to add a "hygge" effect on winter nights. An existing window opening became a peek-through between the kitchen and new dining space; its sill elongates into a shelf for art that centers on the new ceiling ridge. A compact mudroom is tucked into the corner, with fun tile, coat storage, and a bench.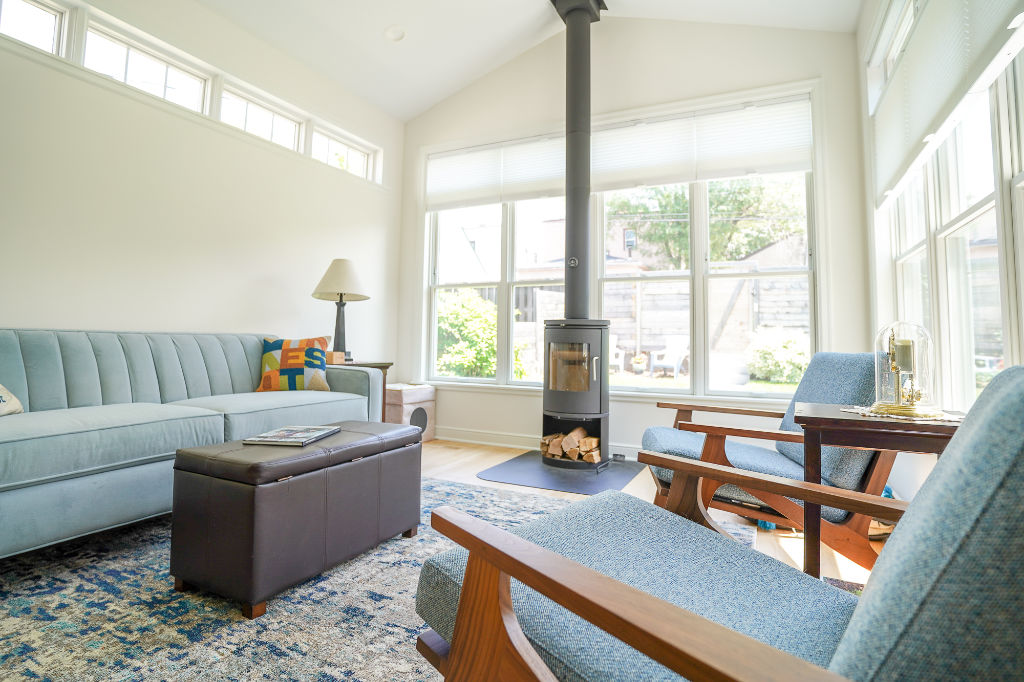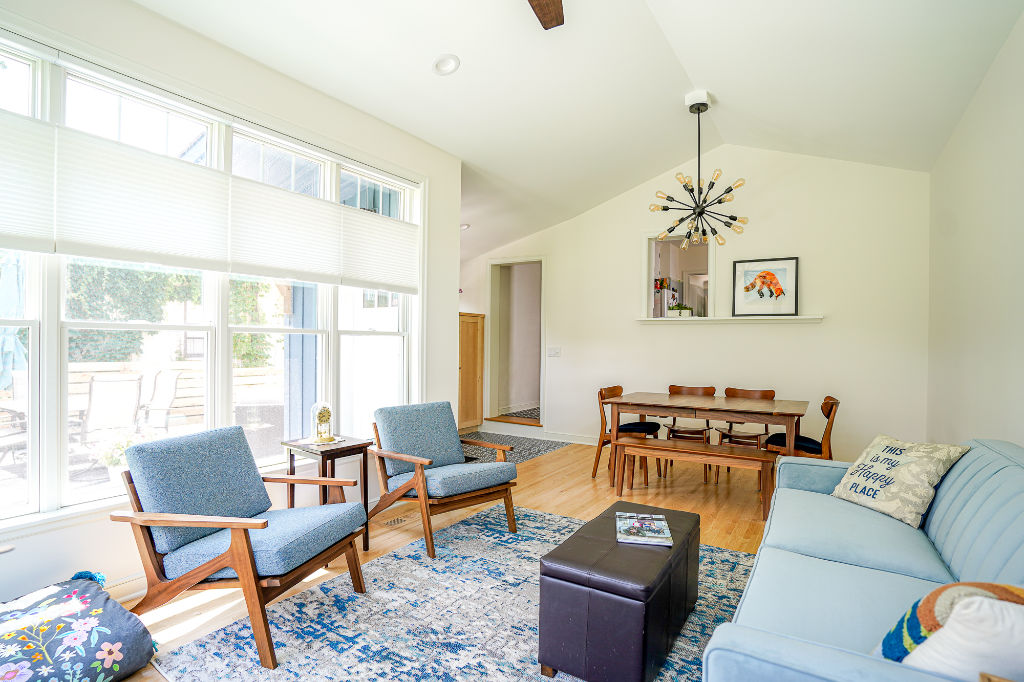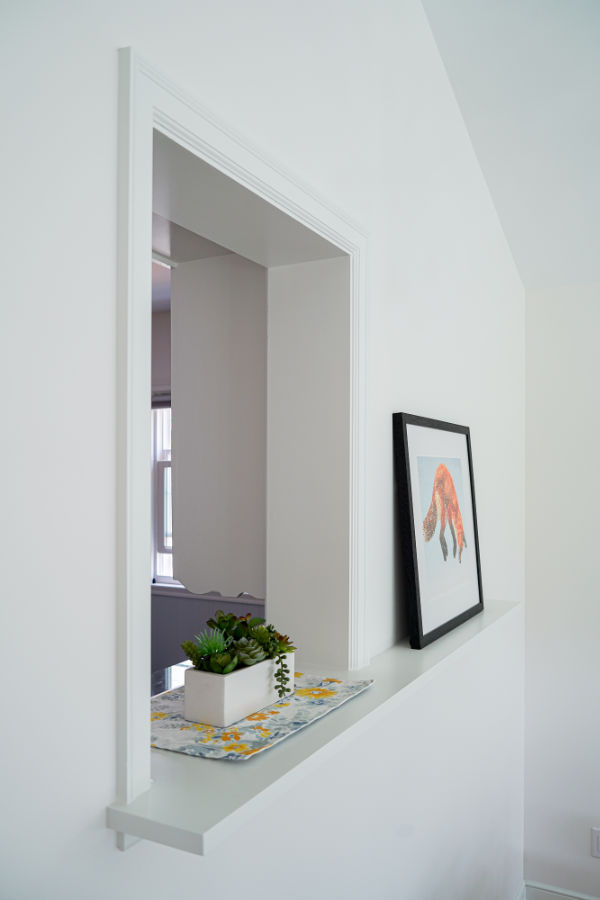 With their newfound sunlight, dining space for cozy dinners with friends, and a place to take off their coats and boots, my friends are ready for the adventures of our next Minnesota winter!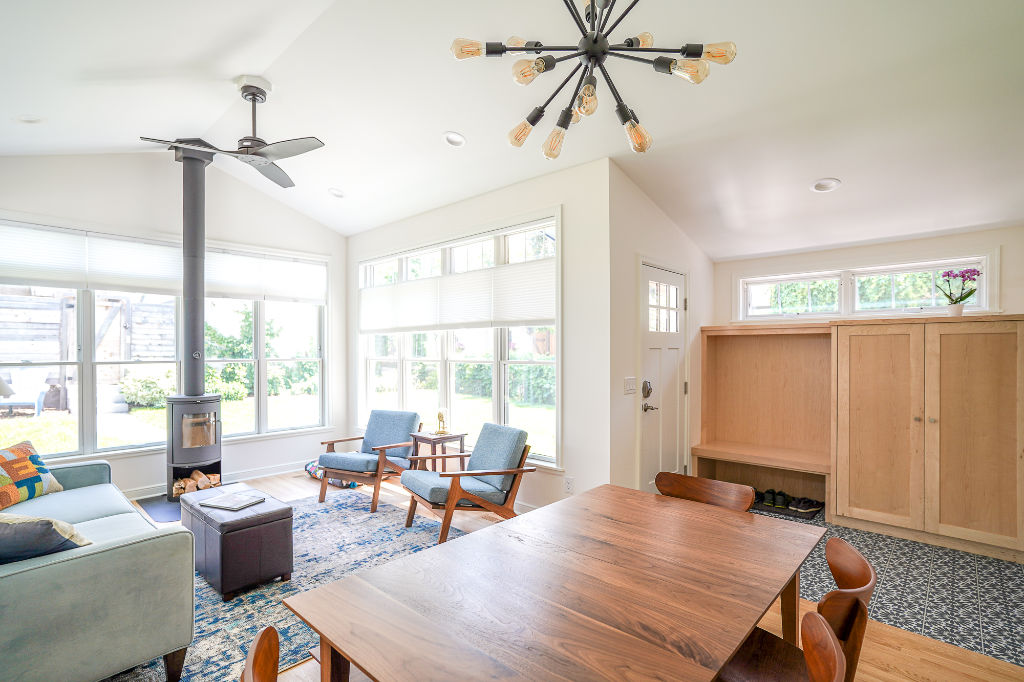 (Photos by Stephen Filla-Kim of Springline Builders)
(Construction by Springline Builders)