We at SALA often say that our clients are an important part of the design team. We mean that! As the ultimate inhabitants of the spaces we create, we want to hear from you about what you like, how you live, how you cook, sleep, and gather. We appreciate your ideas and goals, because they provide a framework for our creativity, something we can build off of. And to literally build these ideas, we need the third corner of the triangle– a great builder– to complete the team.
My colleague Dale and I had the joy of an especially great team while working on a new cabin up in Crosslake last year. Our energetic clients arrived at our office with several of Dale's cabin books, but were also filled with ideas of their own. Artifacts from their old cabin were to be brought along to the new, weaving in old memories and a feeling of home right from the beginning. Boundary Waters portage signs provided fun names for the bedrooms, and a hand-built timber table would accommodate a large crew for supper. An old timber structure provided the frame for an airy new screen porch which has become a favorite spot for all, which they describe as "the perfect place for morning coffee, a nap, reading, playing cards, or just hanging out."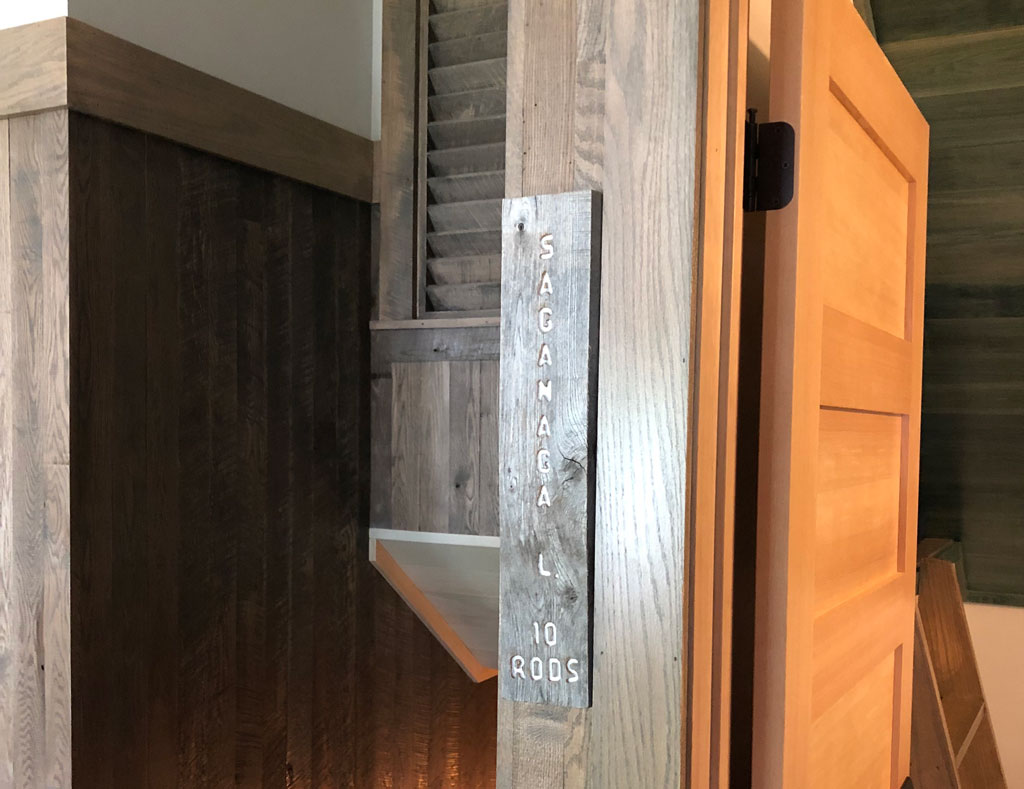 They also had an eye for detail, whether experimenting with stain colors for the poplar bedroom ceilings, embracing new textures, or wondering whether we could add a book niche near one of the many sleeping nooks in the cabin. When contemplating the finished product, our client wrote "one of my favorite things about the cabin is that no matter where you are, inside or out, or in many different rooms, you can always see a wide and interesting variety of building materials."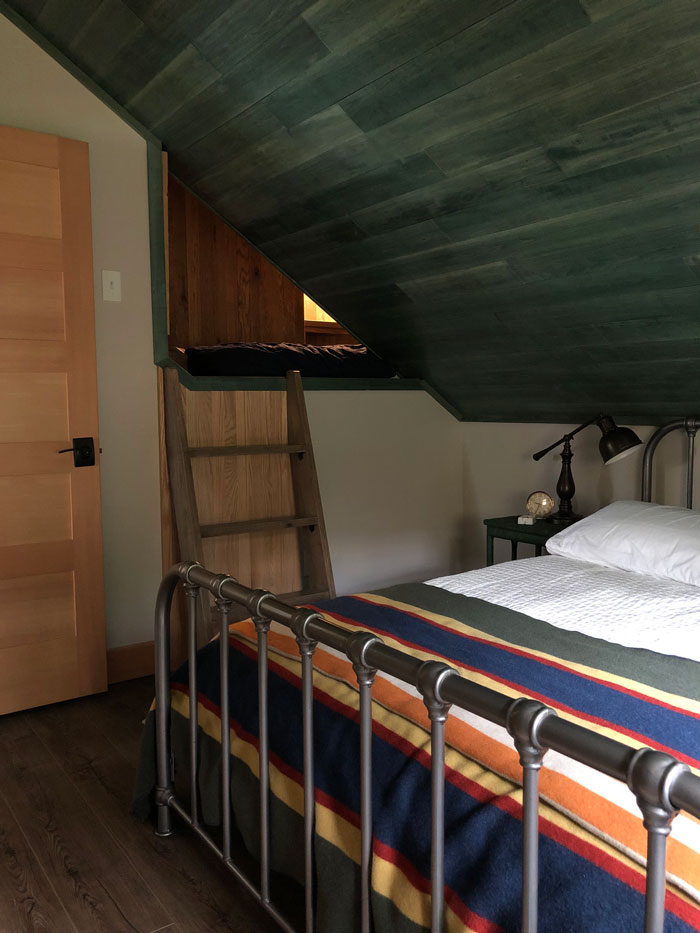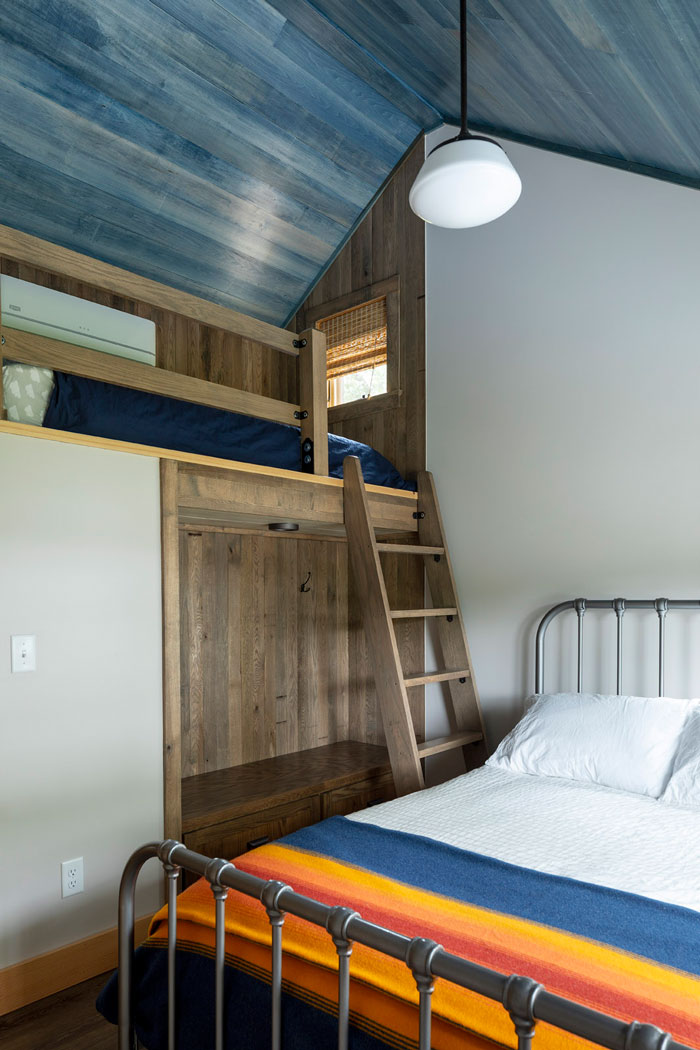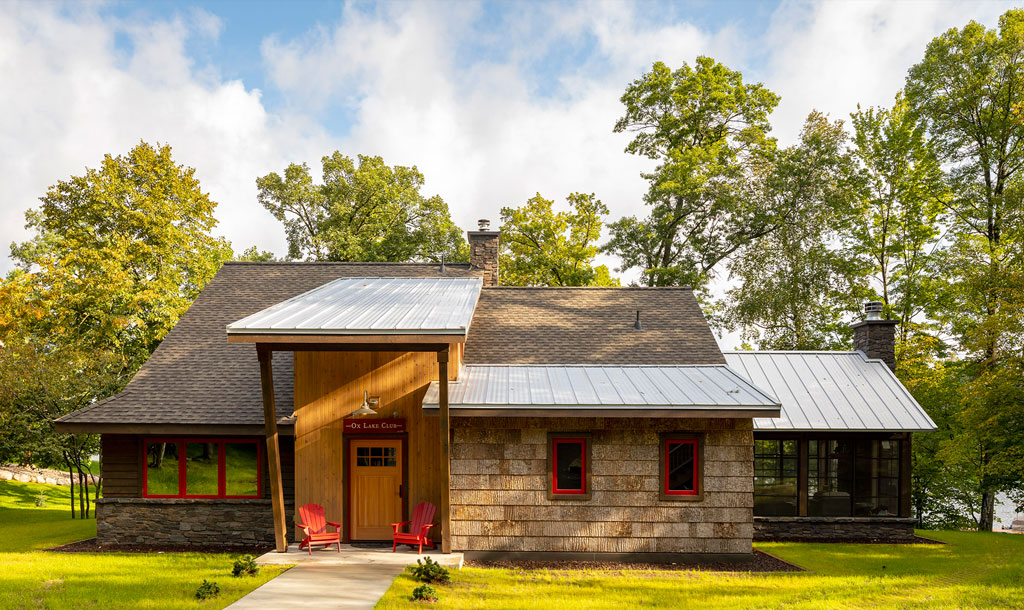 Most importantly, our clients served as our best critics, pushing the design to become better and better. Could we fit another sleeping nook here? What about a quiet place in the cabin to get away? And how about a second island in the kitchen to accommodate the large groups of friends and relatives that were sure to visit?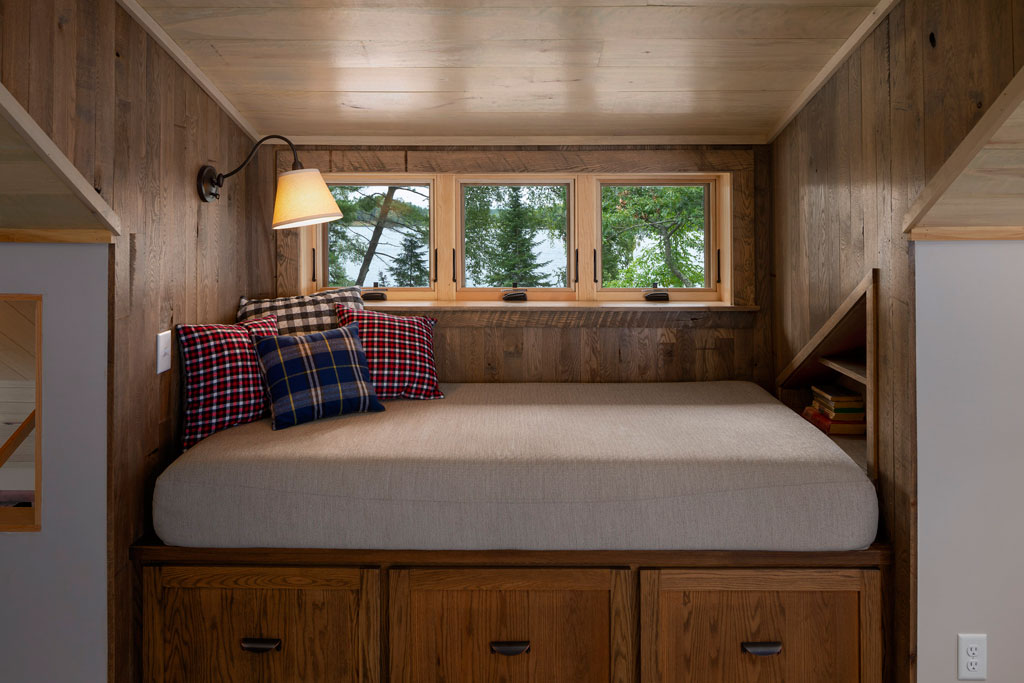 When it comes time to translate all these ideas into a real place, there's nothing more important than a talented builder to understand the spirit of the project and bring it to life. A good builder will take the time to look carefully at the drawings, and also offer his or her own expertise to help craft solutions when needed. Most of all, a good builder will communicate. Dale and I were delighted to work with Daren Ward of North Ward Homes in this case. I appreciated my frequent phone calls with Daren, hearing updates about the jobsite and the weather up north, then responding to questions or discussing tricky construction issues. Daren knew that when questions arose, it was best to discuss it together with the team.
For their part, our clients are pleased with all of our teamwork, calling their new retreat "our little slice of heaven."