Details and techniques that are now in common practice are not always appropriate for the old house. As a result, if you own an old home it can sometimes be very tricky to get what you want from subcontractors. I was reminded of this when the fabricator providing my counter tops came by to measure. I had already provided plan drawings of what I wanted and they were taking exact measurements. We had gone over some details including the thickness and edge condition when he mentioned, more in passing, that they provide a large radius on the corners.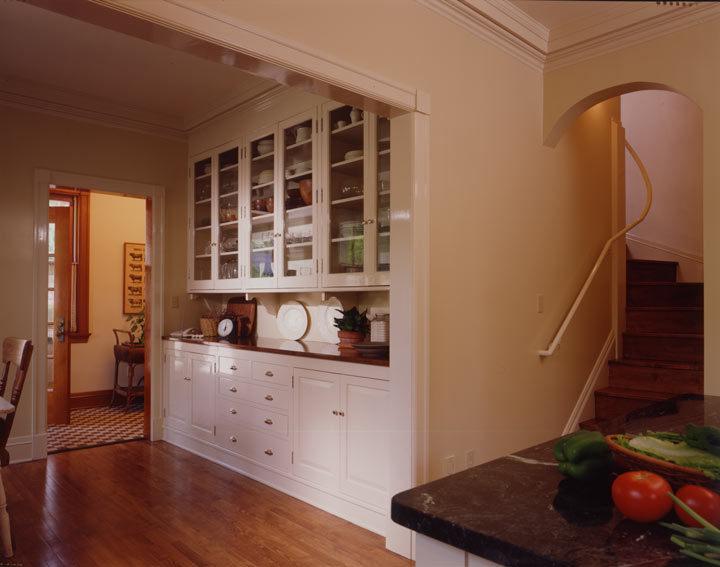 I was a little in shock that they would even think of providing a counter top with such a radius. Not only had my drawing not shown a radius but it seemed completely inappropriate for an old house. I can't even think of the last time I had even seen it in a home. But then I remembered seeing it in various cabinet showrooms and I realized that among some builders and counter top fabricators it was probably the norm. I was relieved that he had voiced his assumption and that probably only happened because I was clearly focused on the details.
Actually my first lesson in how tricky it can sometimes be to get what you want was also related to a counter top. Years ago my father, who was a custom home builder, offered to supply the vanity top I needed if I told him what I wanted. I gave him a detailed plan drawing and he passed it on to the custom cabinet shop he usually worked with. I was shocked when the top was delivered. While my drawing showed very distinct angles at corners and transitions, the fabricator had replaced all my angles with radiuses. And while I had said nothing about a backsplash, they had fabricated the top with an integral coved backsplash. Neither was what I wanted or appropriate to the look I was after.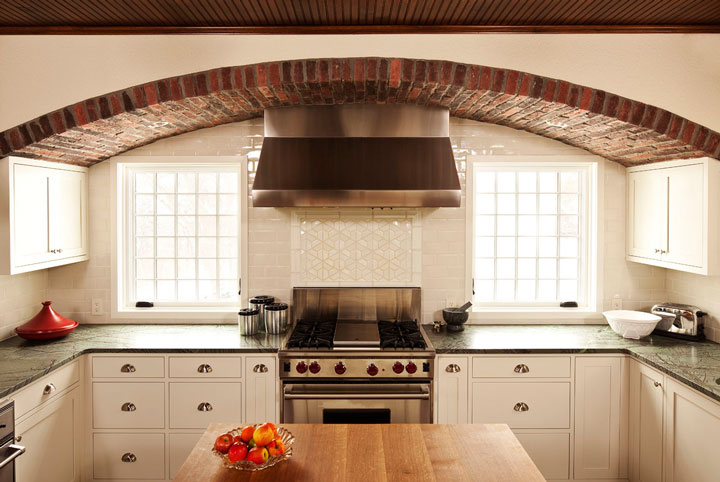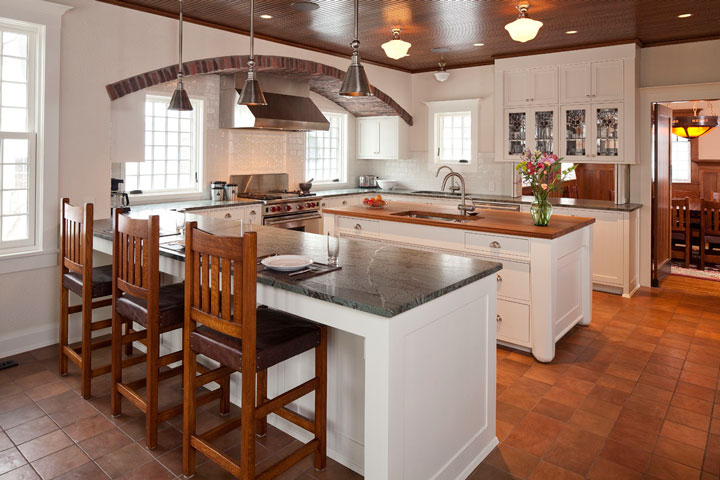 So how can you get what you want from subcontractors? In my experience there are two things you can do that make it more likely that you will get what you want.
Hire the Right Subcontractor
Often problems can be eliminated when you hire someone with the same mindset as you. For an old home this means a subcontractor who predominately works on old homes, is enthused about their work on old homes, and maybe even lives in an old home. If they are enthused about their work on old homes they probably want to show it off and this gives you a chance to see if their work is appropriate.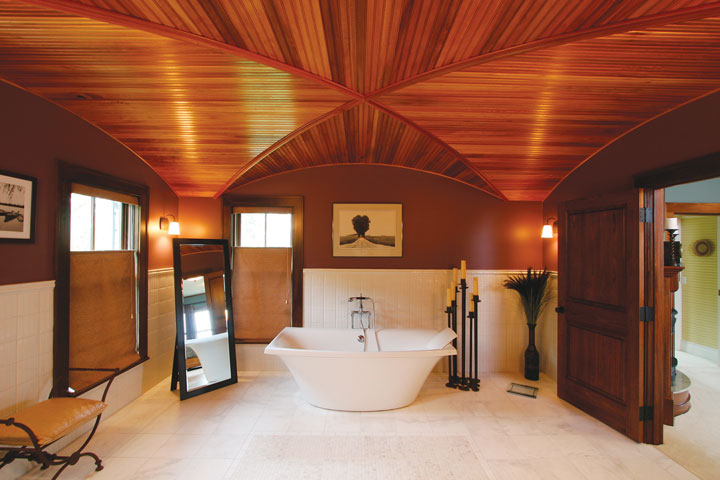 While this approach may be easy to do with a cabinet-maker or carpenter, it can become harder to do for a plumber or even a counter top fabricator. This problem is usually solved if you are working with a general contractor who is in turn hiring the subcontractors. It is much more common for general contractors to specialize so it becomes easier to find a general specializing in old homes. If the subcontractors have a long history of working with the general, you will probably get a chance to see their work as you're evaluating the general's work and it is much more likely you can trust the general's selection of subcontractors.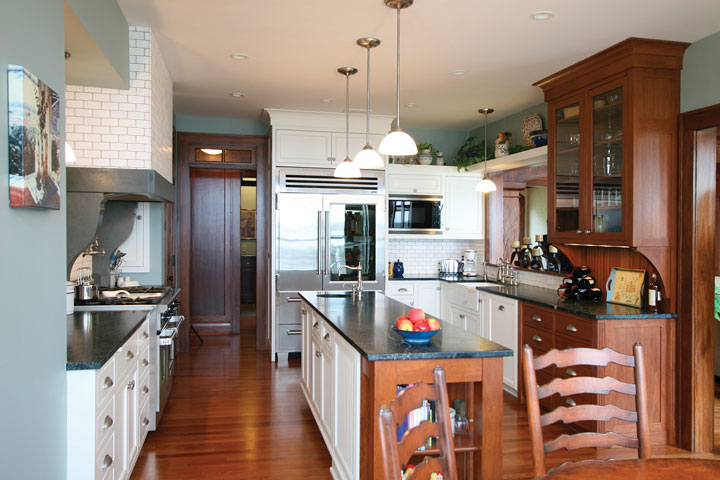 Show an Interest in the Details
One advantage of working with a design professional such as an architect is that they will typically define the work to be done in great detail. This is done through drawings (showing what something should look like, the extent of the work, and the layout) as well as written specifications (covering quality, methods, and other details). Obviously the more detail that is provided to a subcontractor, the more likely their work will match.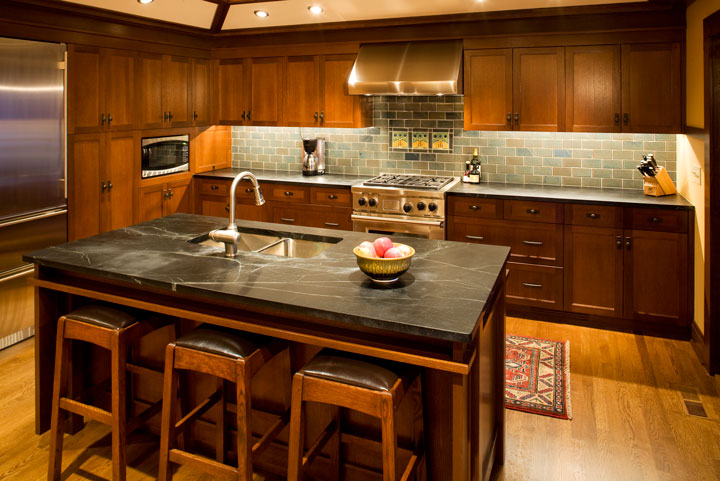 But I've noticed a secondary advantage of providing lots of detail even if everything isn't covered. This detail seems to condition the subcontractor to the fact that you care about the details and may not want to do things the typical way. When there is lots of detail about what you want, the subcontractor is more likely to bring up any detail that isn't covered instead of making an assumption. They begin to understand your expectations and adjust their behavior accordingly. I believe this is what saved me last week with my counter top fabricator. My clear interest in the details, as well as my preference for some things that weren't standard, encouraged him to mention the one detail we hadn't discussed.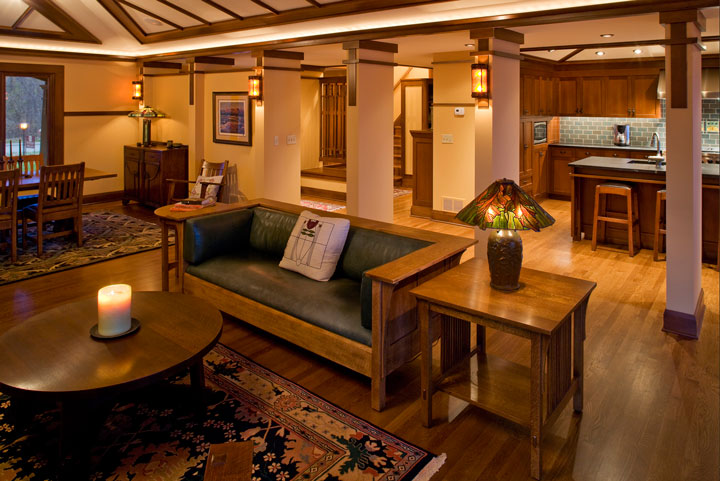 Neither of these approaches is foolproof. However through the years it's become clear to me that your chances of successfully getting what you want increases when you combine these approaches.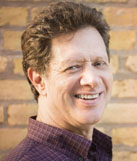 Joseph Metzler has decades of experience on remodels and restorations and has a long history of involvement with historic preservation. To see more on Joe's wealth of knowledge and experience with design, visit his profile page! Additionally, this post originally appeared in Joe's personal blog at ConvenientOldHouse.com.