Light is not built, but its perception defines the spaces and forms of architecture. It renders texture and materials, illuminates surfaces and creates atmosphere. It also has a profound effect on the biological and emotional aspects of our daily lives. It affects the whole of our alertness, wellbeing and performance. We know that how we light our surroundings affects our visual understanding and aesthetic appreciation as well as our biological and emotional health. Greater focus on how we illuminate our surroundings by varying the strength, quality and color of light over time, expands our abilities as architects to amplify daily living.
But this can be rather challenging for any designer. Scientific studies have defined optimal levels of light that have the most positive effects with regards to human alertness and wellbeing. But trying to research and implement these guidelines takes a whole lot of persistence and time. Thankfully we have all the benefits of natural light at our disposal. With a little thought and simple intuition, we can shape our structures to take advantage of the renewable and ecological benefits of natural lighting while manipulating the sun's radiance by using built form to favor desired effects; whether they be practical, theatrical, biological or emotional. The objective is to capture, redirect, shade, or frame the sun's luminescence to amplify or reinforce daily living within our structures.
Orientation
The simplest move in natural lighting design is to orient the structure and shape of the building on site to give the main living spaces the best solar advantage. Bedrooms, closets, and utility spaces can be located on the shadier side of the structure. Naturally there are other factors like vegetation, topography and nearby buildings that can interfere with the sun's path, but generally, in our part of the world, the important living spaces are best oriented toward the south.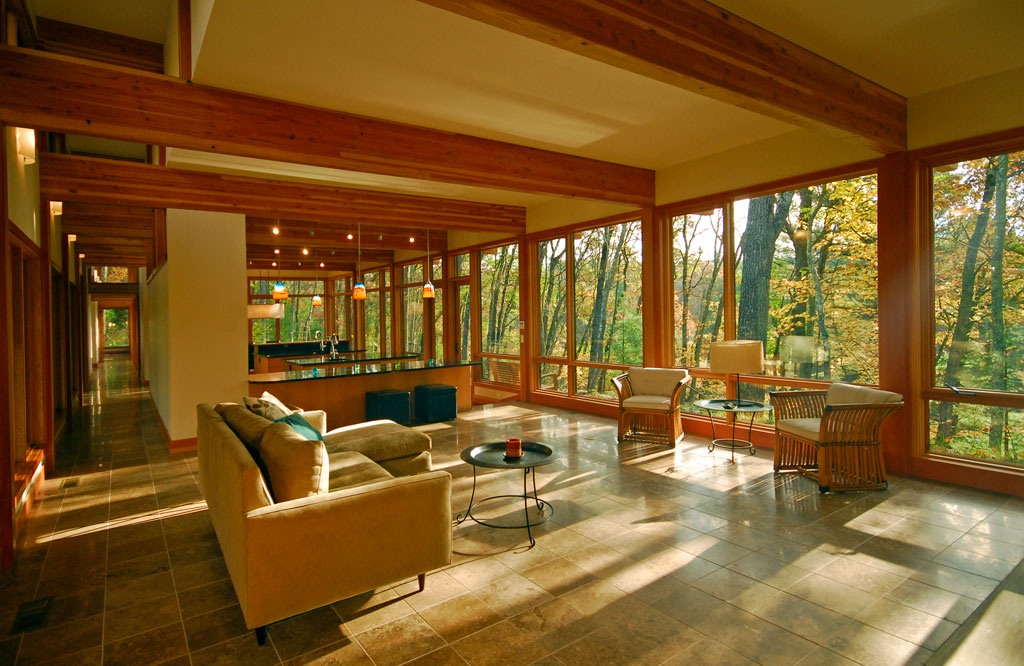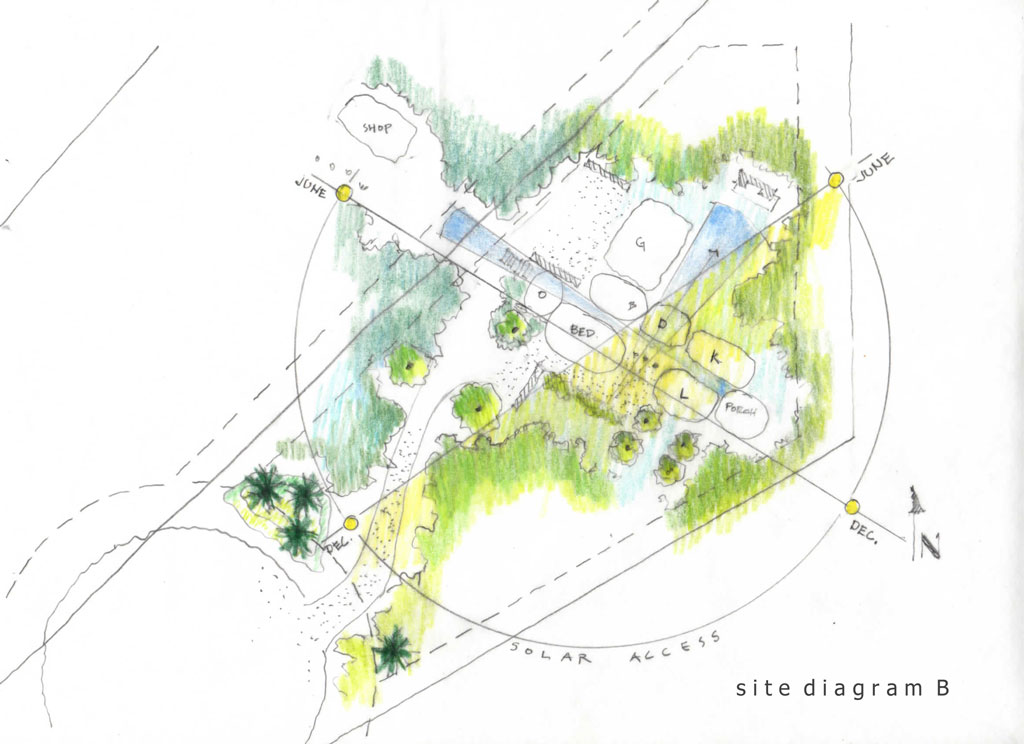 Shading and Redirecting Sunlight
Once we invite the sun into our rooms, we might need to temper its strength. There are a number of ways to modify the intensity of the sun's direct rays. We most often rely on fabric shades or blinds, but we can shape the walls of the structure to recess a window deeply into the interior and slant the opening in the surrounding walls to reduce the amount of direct sunlight. I am a fan of large roof overhangs and cantilevers that allow ambient light into the spaces below but eliminate direct harsh light. Wide eaves temper the sun's summer light and allow the weaker winter rays to penetrate more deeply into the space.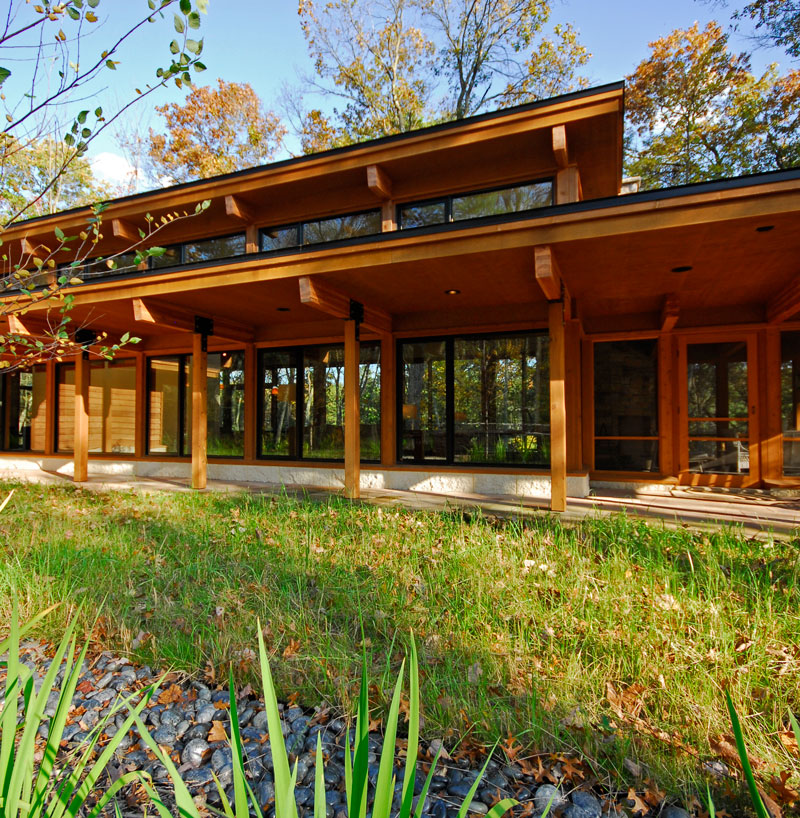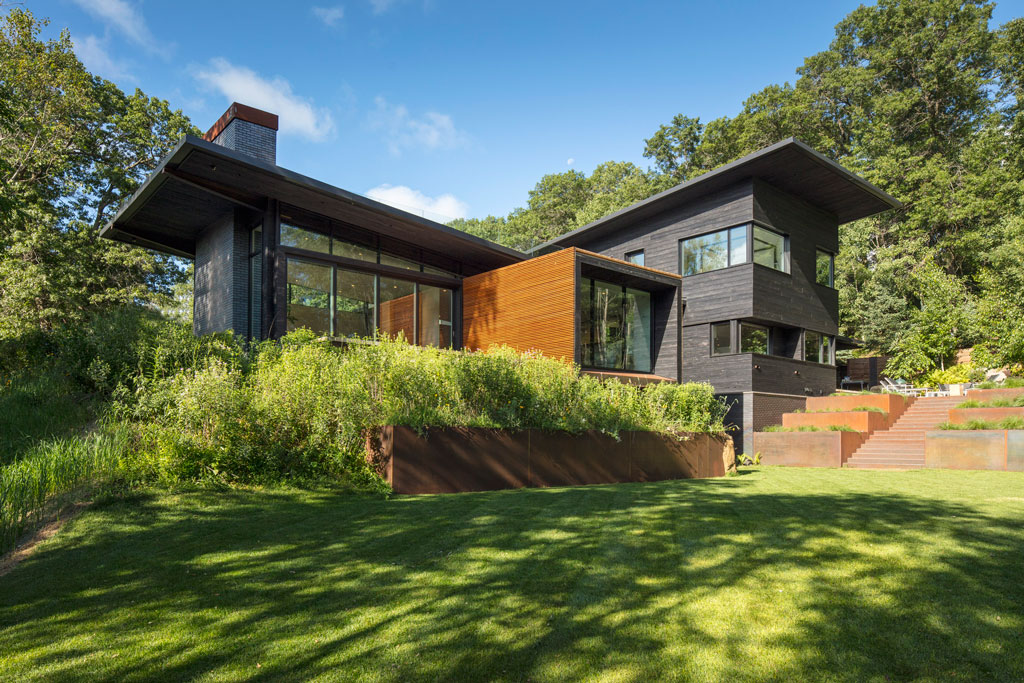 Focusing Sunrays
There are certain circumstances when it is desirable to capture and frame the sun's rays to highlight a small area or valued object. A discrete skylight set deeply into the roof structure or a solar tube, gathers and intensifies light so that it creates a pool of intense illumination. Framing members that pinch the opening, control the extent and shape of the beams.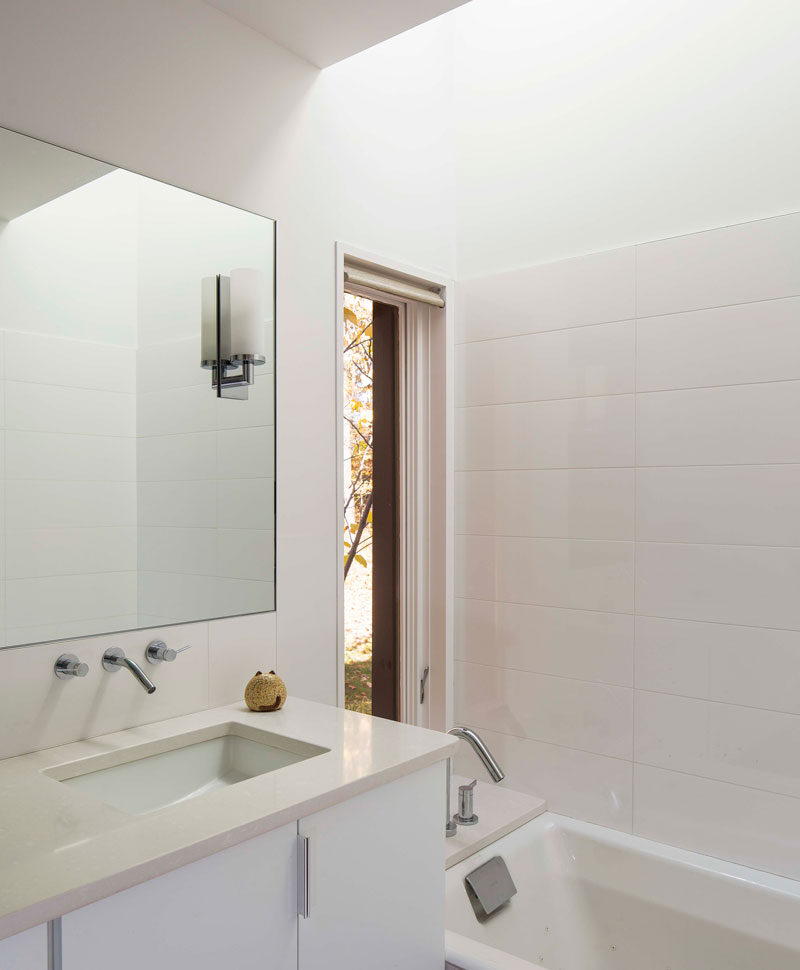 Diffusing Sunlight
It is often desirable to soften sunlight in order to create a uniform and restful atmosphere. The Louisiana Art Museum near Copenhagen has a wing in which the entire roof is made of translucent panels that filter and even out the sunlight. There are no shadows in the room, no hot spots. Each painting is uniformly illuminated. Translucent panels can be used in residential spaces as well to evenly light an entire room or nook. As the hours pass, I have found that this filtered light from above, changes hues ever so subtlety, marking the passage of time.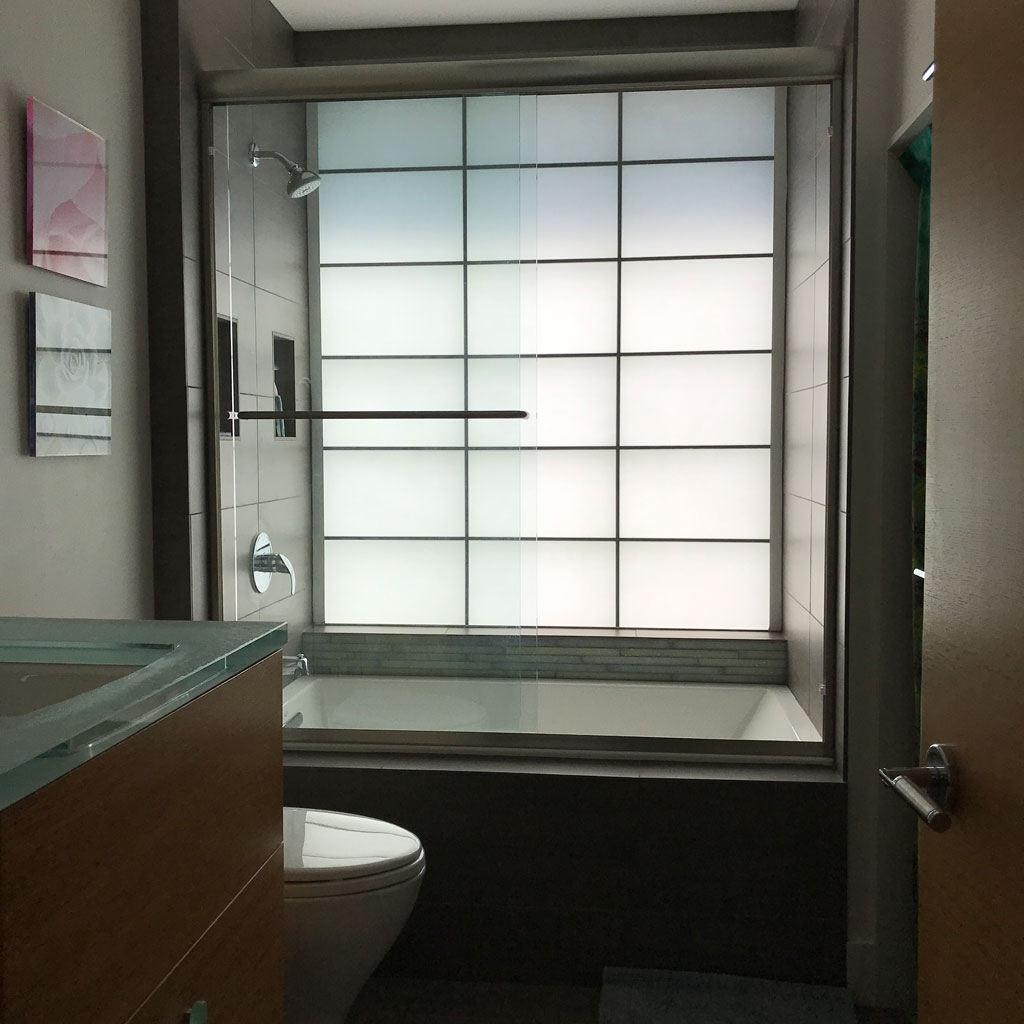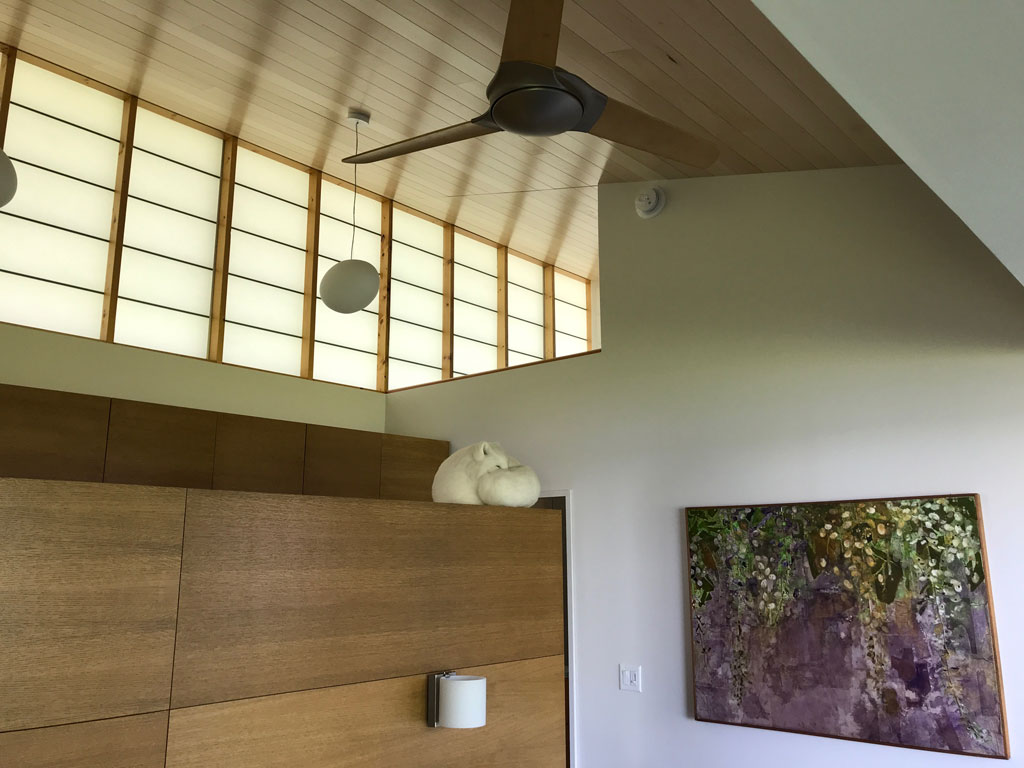 Marking Time
Direct sunlight and shadows can mark the passage of time as well. Exterior trellises, wing walls and vegetation can cast shadows and patterns that move across the floor and walls as the sun makes it journey across the sky. Our circadian rhythms are thus reinforced.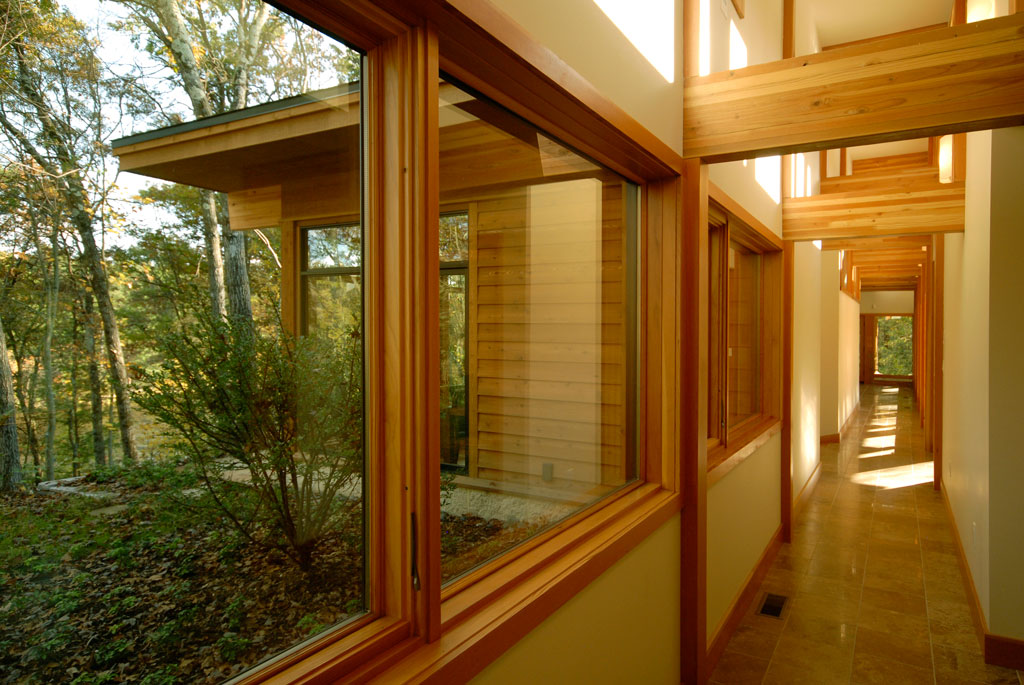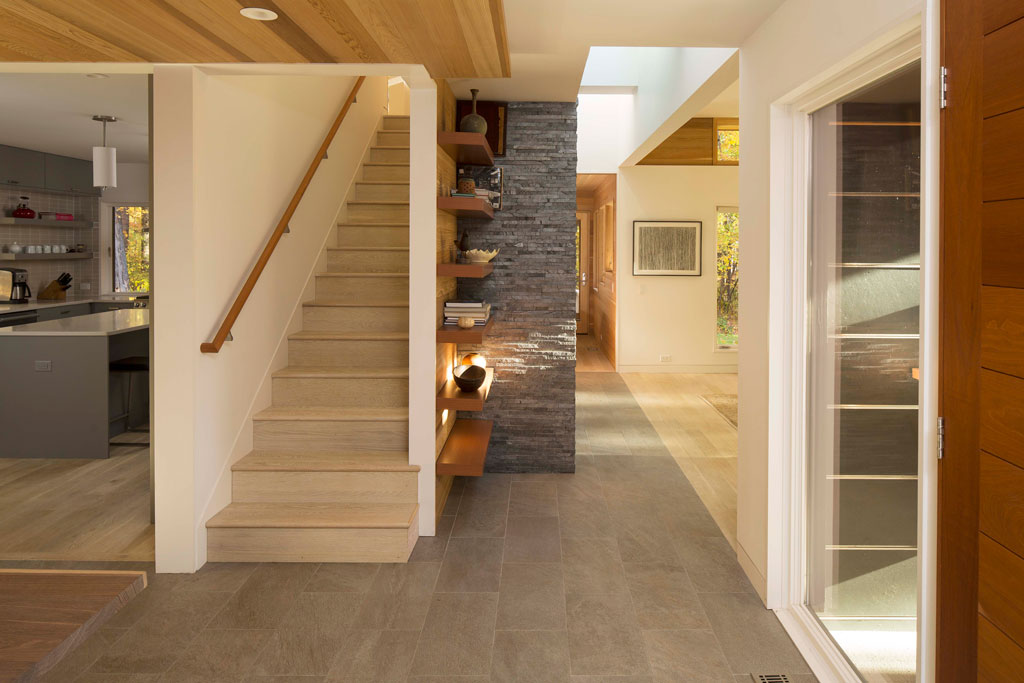 These are but a few tools we have to take advantage of natural lighting. If we pay attention to how the sun plays on our built environment, we can begin to shape our structures in response.