Movie titles from my childhood stick in my head, whether I've seen them or not. Heaven Can Wait was the name of a Warren Beatty movie from 1978 and for some reason the title came to mind as I was considering this post, primarily as a prefix to an architectural opportunity. Heaven can wait…but it doesn't have to! Of course, I'm talking about skylighting: the effect of creating a celestial glow in a location otherwise darkened by the necessity of a protective roof.
Surely, you've heard less praiseworthy descriptions of skylights. They leak! They're hot! They get dirty! And I have no doubt all of these have been true for someone, but when integrated into a thoughtful design with proper installation, they can also create a sublime and dynamic architectural experience.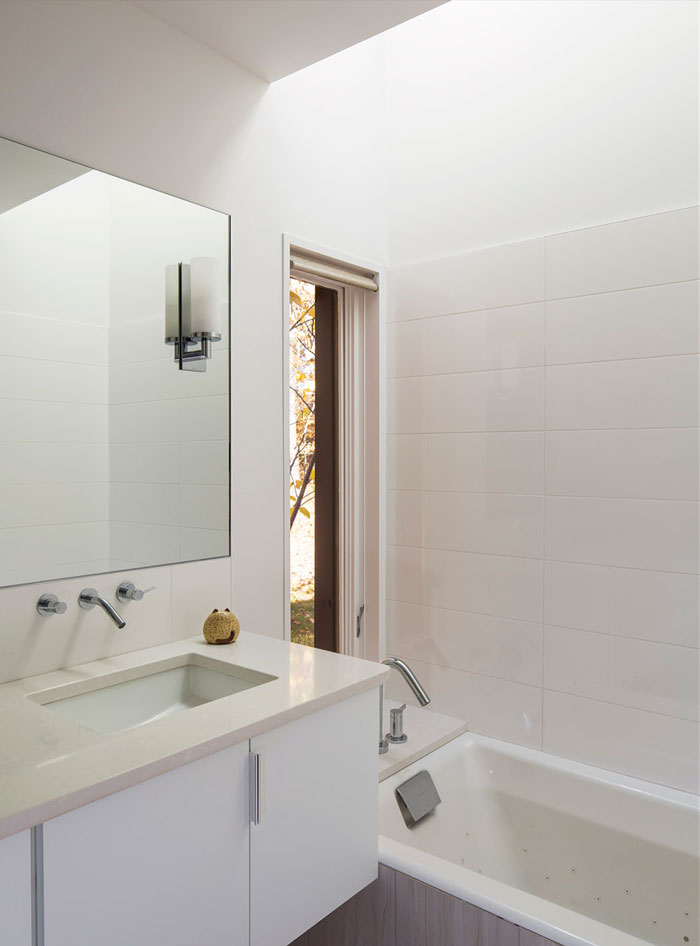 You've probably seen a skylight framed into a cathedral ceiling before, where ceiling, frame and sky are all immediately apparent, but it's not the only way. When designing with skylights, there are multiple opportunities to ratchet up the drama without increasing heat gain and glare.
First, consider your orientation. A south or west facing sloped roof is going to bring direct sunlight streaming into your house at peak times of the day. This could be appealing in the depths of winter, but far less desirable on a hot summer day or when trying to view any kind of digital screen. As with windows, modern coatings have come a long way in reducing heat gain and ultra-violet damage, but it remains clear glass facing the sun. East light will also be direct and intense but a little less hot. North facing skylights will provide the most consistent daylighting with least amount of glare, but be far less dramatic.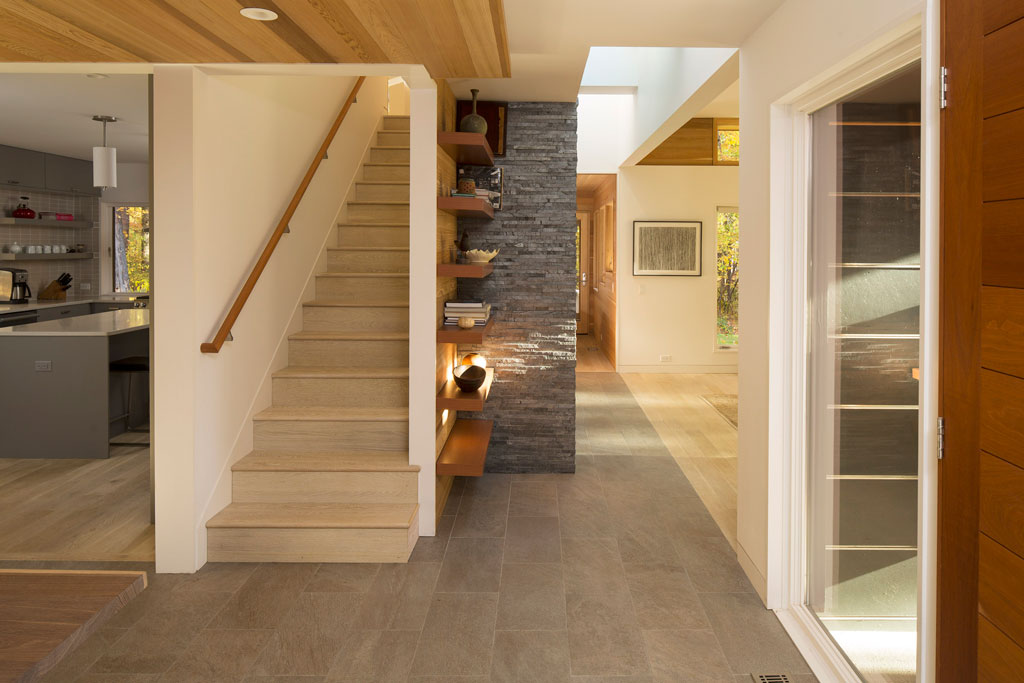 Second, because you can't always alter the orientation of your roof, you might find benefit in adjusting the shape or thickness between the skylight and interior ceiling. By building up a curb in a low-slope roof or dropping a ceiling in a sloped roof, you can make the skylight itself disappear and manipulate how light is introduced into the interior space. The effect is literally radiant. Use of colored surfaces within the reflective space or textured surfaces below will create dynamic light and shadow patterns throughout the day.
Third, consider alternate materials. This project incorporates a "skyroof" by Kalwall. Too large for a traditional skylight, the self-supporting "skyroof" structural sandwich panel consists of two layers of translucent fiberglass and light-transmitting fiberglass insulation over a large stair hall, resulting in a consistent daytime glow.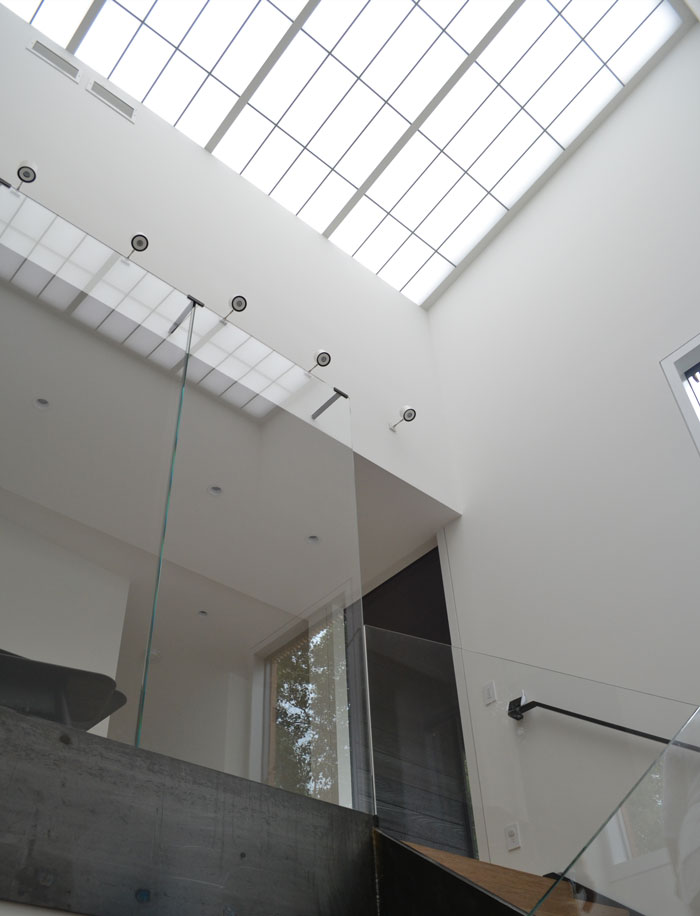 Another variation on the skylight is a clerestory. The term is borrowed from Gothic cathedrals where the roof of the central nave was higher than that of the side aisles, allowing light into the center through windows high above. This variation allows for daylight with limited views—of treetops or mountain peaks—and a sheltering roof.
With proper installation, there is no right or wrong with skylights, there is only opportunity, and with consideration and manipulation, the effect is downright heavenly.