Let's start with a truth: global warming is real. Followed by a conundrum: those of us working primarily in custom residential design are inherently, and unfortunately, contributing to this reality. So what can—and should—we do?
I have a thing for sheds, and in 2017 I'd like to design more of them. Allow me to explain. On a recent project, currently under construction in Colorado [and featured in my post Tiny, Not-So-Big, and Just Right], we had titled the project "Stanley Ridge SHED." During the permitting process, the local building official crossed out "SHED" and replaced it with the zoning-approved term: "Residence." In naming the project, we were simply having fun with the title by referencing its small footprint and single-slope roof form, an homage not shared by the building department. Though amused, I was frustrated by the technicality and have since felt a need to defend the humble shed.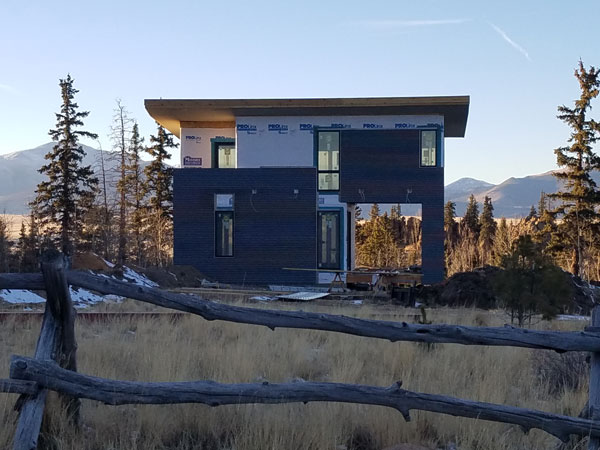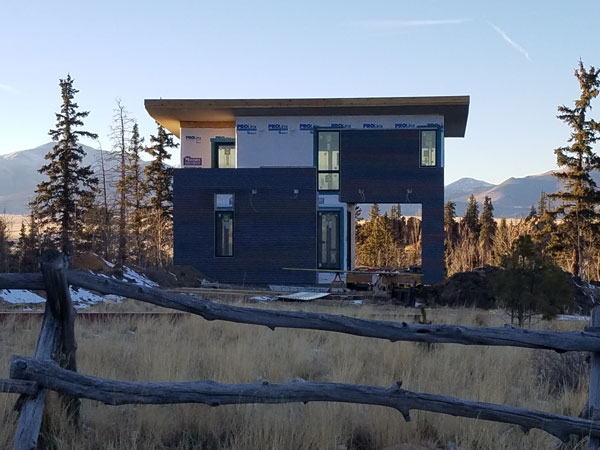 In exploring design opportunities for a personal piece of property, as well as for Stanley Ridge, I have become particularly fond of designing compact spaces, and find them a preferable design challenge to unbounded square footage. For our own cabin design, the primary constraints are a minimum footprint size and limited budget. For Stanley Ridge, it was creating an elevated view and budget. In fact, with ever-rising construction costs, a project's budget is almost always a limiting factor, making the concept of a shed all the more appealing. With that in mind, here's how I've begun to define a SHED: a Smaller Healthy Efficient Dwelling.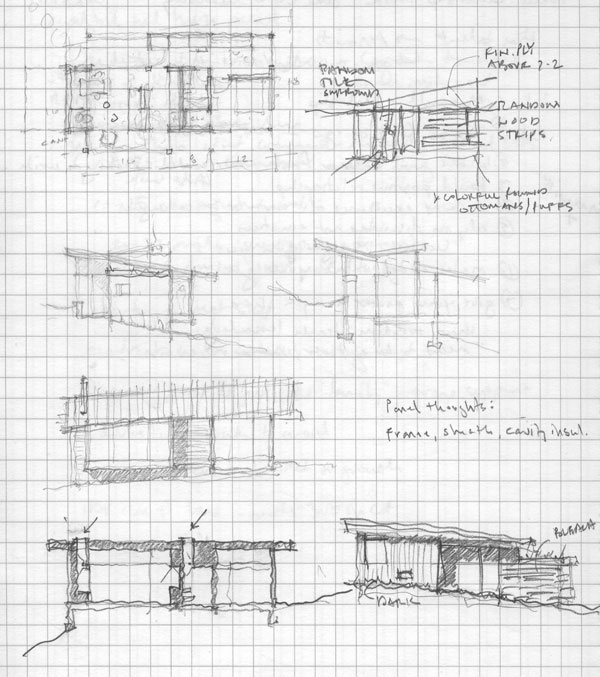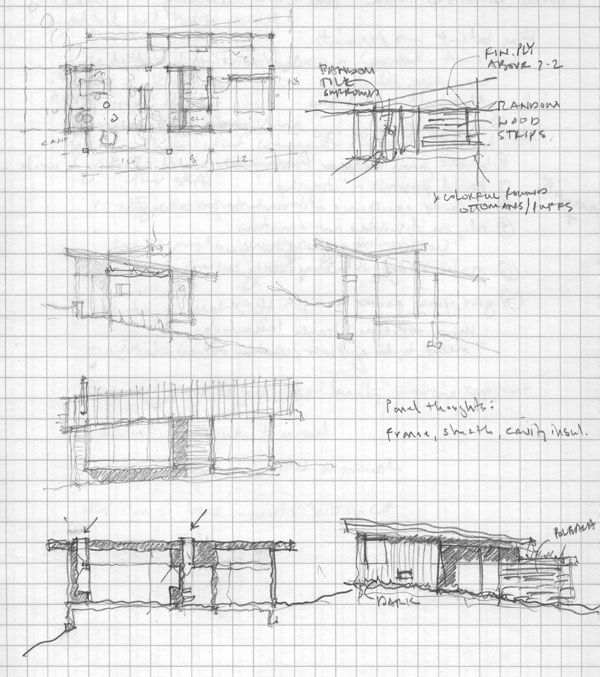 With respect to scale, we must acknowledge that the definition of small is relative. Owners' dreams, property values, and the Real Estate market will all impact a project's size, but a client's willingness to challenge the status quo and evaluate every square inch of a project for its impact, will result in less underutilized space and more enjoyable space with increased value. Smaller allows for better.
Healthy means consideration for material and finish selections for improved air quality, ventilation, and water conservation. Materials should be a combination of durable, recyclable, locally sourced, and low- or no-VOC or urea-formaldehyde-added. And don't forget, finishes may be higher quality because you'll need less of them!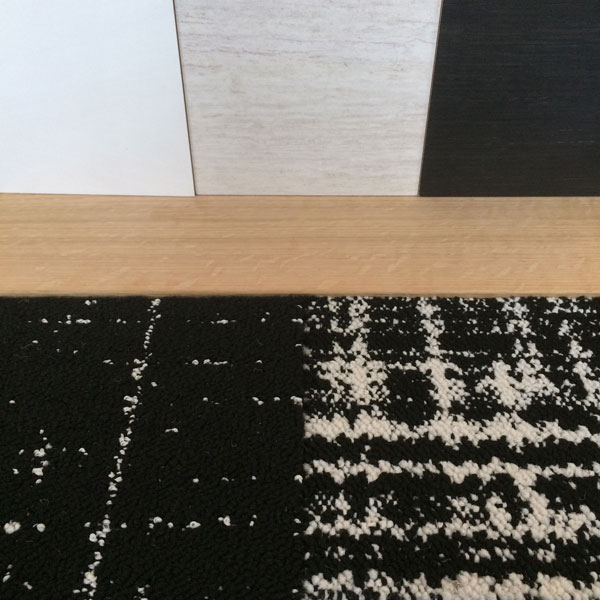 Efficient means reducing energy consumption by properly siting a structure, increasing its insulating performance beyond minimum code standards, and reducing its draw on our natural resources. Solutions may include continuous exterior insulation, triple-pane windows, inclusion of energy recovery ventilators, and ultimately, not designing the same house for California and Minnesota.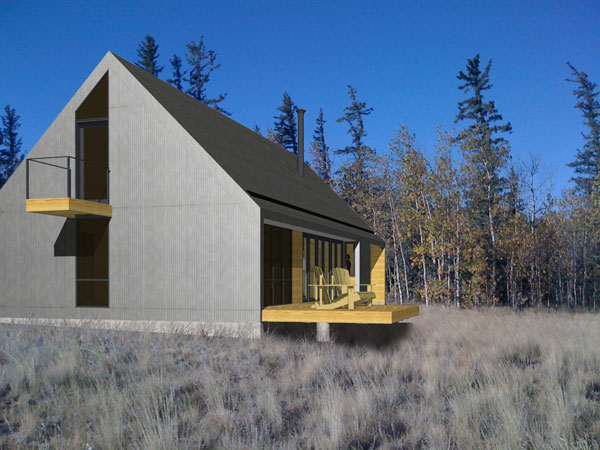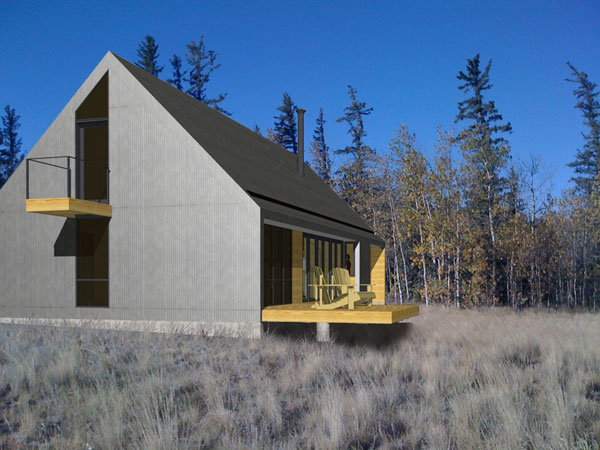 Dwelling needs little explanation, except to clarify that the aforementioned principals could—and should—apply to buildings of any scale. But dwellings are where we individually have the most control over our own environment, and for those of us willing to challenge our own expectations, the greatest opportunity to reduce the negative impact on our planet.
As architects, we must acknowledge our contribution to this ongoing crisis and work to educate our clients and the public on the choices we make. While we can't force our clients to live in SHEDs, it is our responsibility to make them want to.