By now, many of you who know the architecture world are familiar with Building Information Modeling, or BIM, which has become an increasingly vital digital tool by which SALA and many other architecture firms create drawings. (See Bryan Anderson's earlier post on how SALA uses BIM in the design and construction process.) But the real questions is, have you heard of BIMx?
With BIM, we have had the ability to show our clients 3D models to help them visualize their future projects, but with the help of this new application they can now download these models onto their tablets and take them home! BIMx makes our models more accessible by allowing them to be explored outside of the complex CAD environment using the simple, intuitive finger motions that are common for tablets.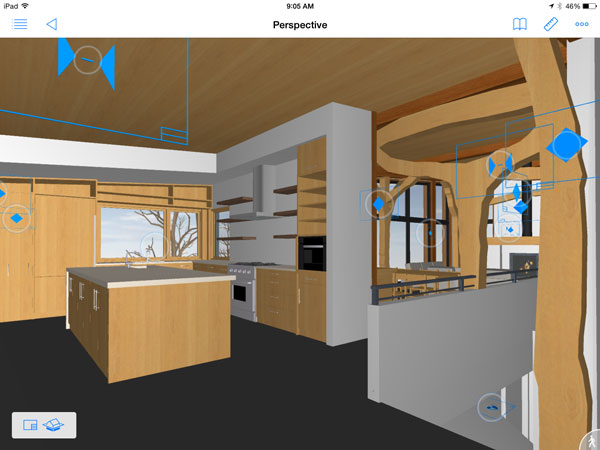 The app's interface is so smooth and so beautiful in its operation that it has been known to make even the most stone-faced observer giddy with excitement… it is just that cool! Upon opening the app, the 3D model we've created in ArchiCAD appears, and the user can zoom and twirl around outside and in with a swipe of their finger. And BIMx's appeal doesn't stop there– tap one of the blue dots that appear throughout the model and a preview of one of our drawings sheets appears, from which you can choose either to view the 2D drawings or superimpose them over the 3D model. You can even chop the model in half at a section cut, then slide the cut line through the model and watch as the building disappears. All of our plans, sections, elevations, and detail drawings can be digitally linked to facilitate an easy and intuitive way of exploring the model and drawings that we create to build each project.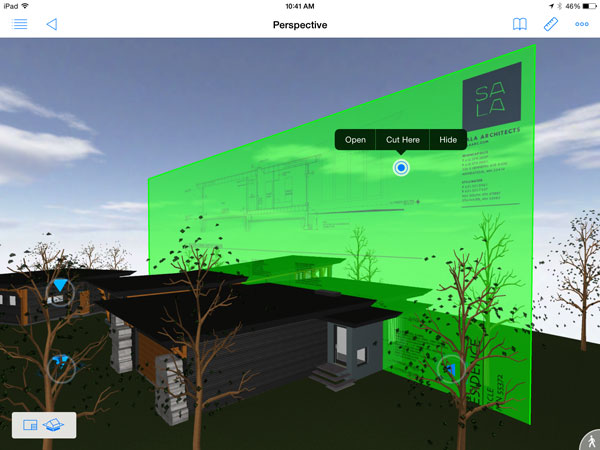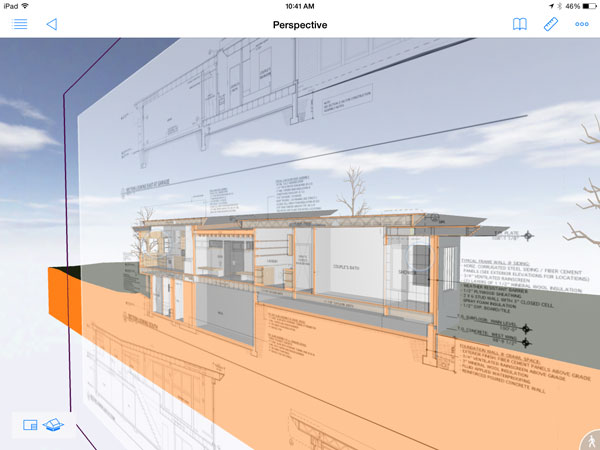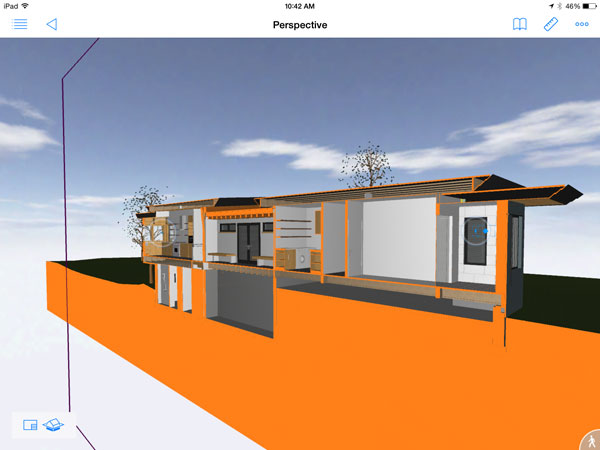 The future of this technology is full of possibilities that are both powerful and challenging. For one thing, this could be a game changer in how we coordinate with contractors. With BIMx, they can have a 3D representation of what they are building onsite with them, and thus the ability to virtually see tricky areas from any angle, perhaps helping them to better visualize how to solve problems. On the other hand, this gives the architect less control over the way information is presented, and could emphasize unintended information. We are nonetheless excited to explore this new technology and can't wait to see how it develops!
The BIMx model shown here is for a new house that is just starting construction in Prior Lake. Project team: Katherine Hillbrand and Katie Leaf.