Who loves tests? Honestly, I have never been a big fan of tests. My wife. . . she loves 'em, but then again she became a school teacher, so I guess that sort of comes with the territory for her. Some say spouses become more alike over time, so maybe that has something to do with the fact that I have found some tests that I would not do without. Maybe it's because these tests are easy. Easy tests make me feel good.
The tests I am talking about here are key to ensuring my designs (your house) are more comfortable, operate more efficiently, and cost less to maintain.
When the tests are performed and interpreted by a trained professional (a.k.a. "Energy Rater), the results allow me to tailor my designs and home improvements to strike the best balance of form and function on your project. In the design world the buzz phrase for this is "Evidence Based Design." Basically, they help the entire design and construction team make more informed design decisions from the beginning, reducing the need for changes down the road, which everyone knows typically come with frustrating cost increases as well. What's not to love, right?
Here's how it works.
The tests are actually performed with an infra-red camera and a blower door, which really sucks. . . but in a good way. The technician installs a big fan in your doorway that sucks air out of your house. As you would expect, air going out = what?. . . you guessed it, "air coming in" (through all the cracks and holes in your house). By measuring the amount of air flow, and taking photos with an infra-red camera, we can determine how well your house is built and where improvements are needed.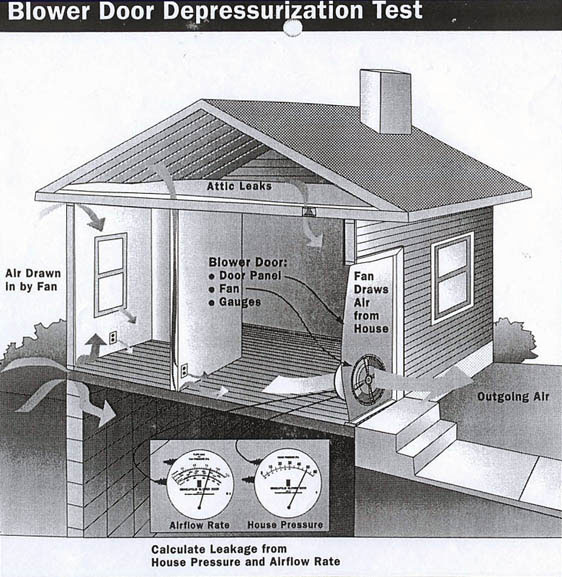 This image from  gives you a good idea of the concept.
Why am I convinced it works?
It's not just because some of the best blower door equipment is made right here in Minneapolis. It's because even on projects that are well designed and built using best practices, the testing frequently reveals improvements that are still needed and easy to make when they are caught at the right time. Check out these images from one of my recent projects, which initially appeared to be well insulated and air sealed using closed cell spray foam on the walls & ceiling and mastic on the ducts.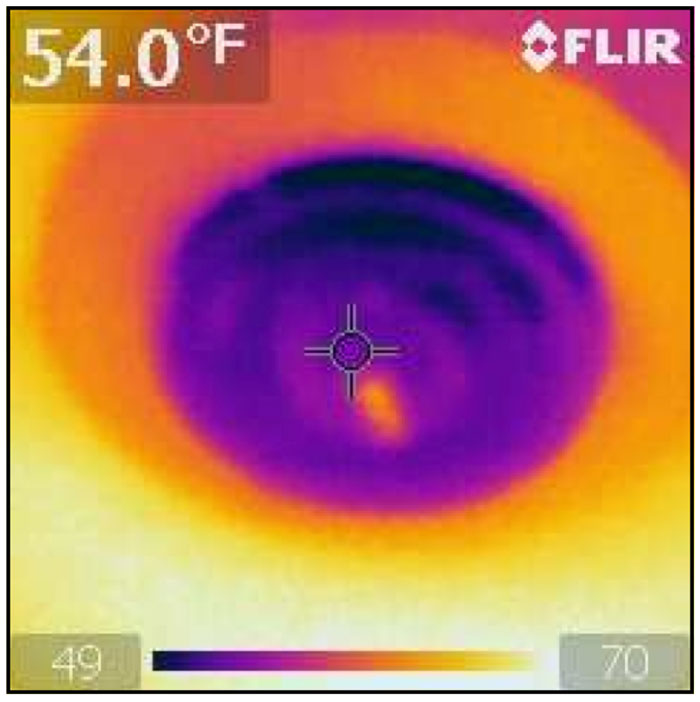 This infrared picture is showing one HVAC supply duct that was leaking even after the ducts were thought to be well sealed with good quality mastic and the attic was sealed and insulated with spray foam insulation.
Sidebar: For those of you who are wondering why we even have ducts in the attic in the first place, you will have to trust me that with a pre-existing 12" thick concrete floor, it was the only feasible solution to make the space livable. Perhaps that will be a topic of another future blog entry.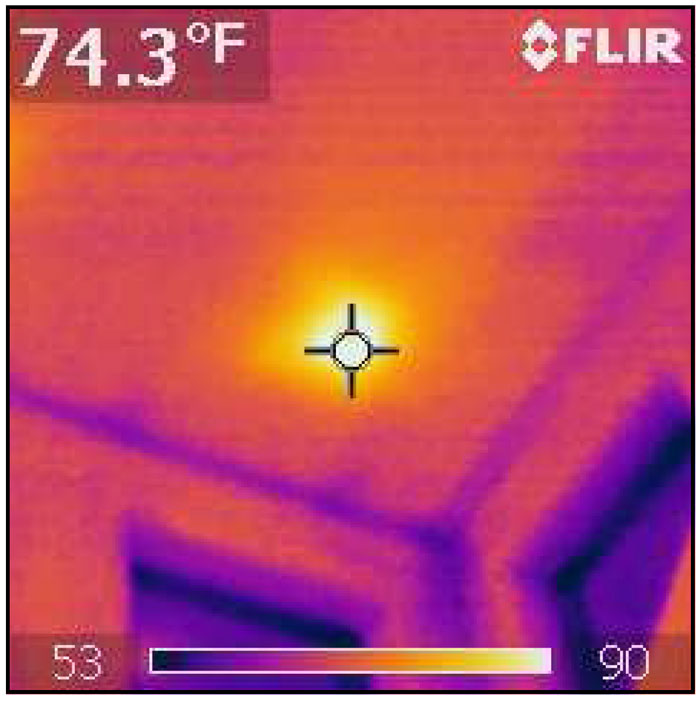 This infrared picture is showing the same HVAC supply duct after it was re-sealed. It is no longer showing up as a cold spot in the ceiling because it is now well sealed and insulated and the attic air is no longer being pulled through it by the blower door fan.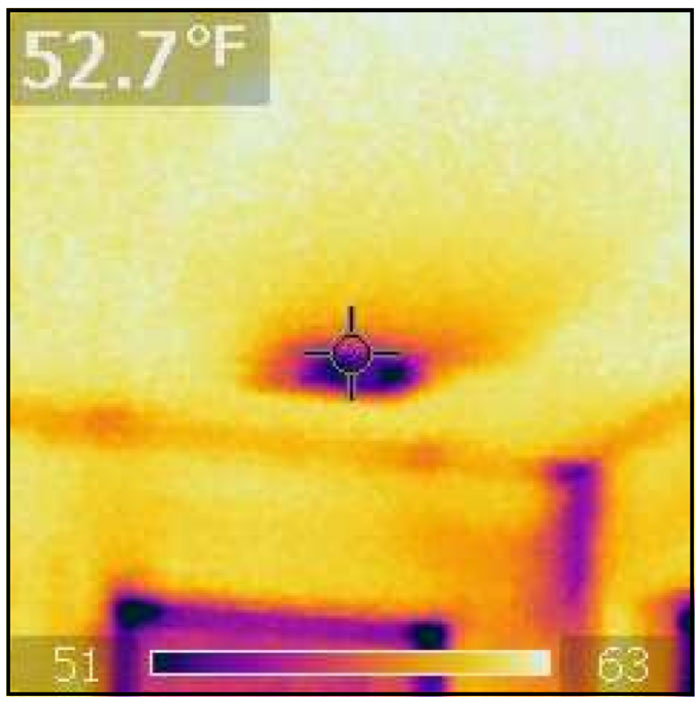 This is an image of a recessed light that was leaking.  Again this was initially thought to be well sealed and insulated with spray foam insulation.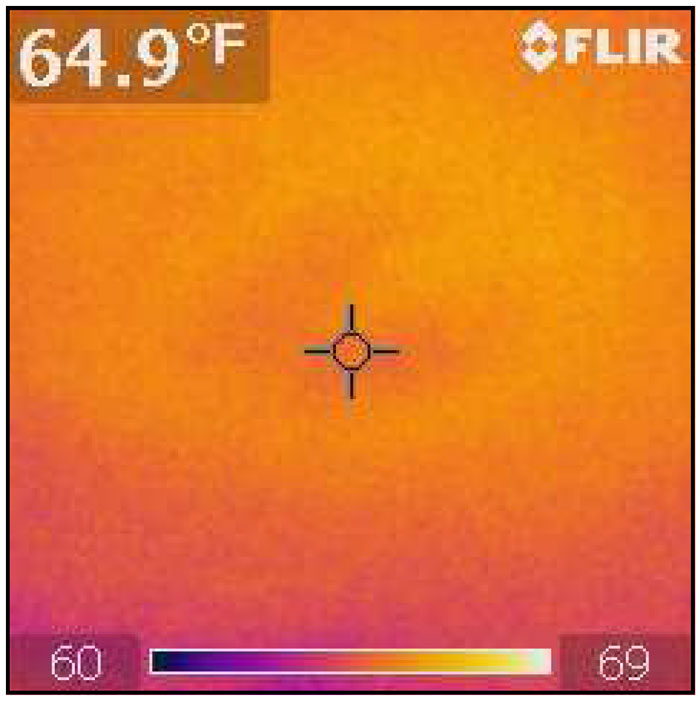 This is the recessed light that was previously leaking after it was re-sealed and insulated. It now appears to be well sealed. It is still warm in the picture 10 minutes after turning off the light and running the blower door. If it was still leaking it would show up cold, since the cold air from attic would be pulled through the light, as the previous image was showing.
Testing can also reveal health and safety issues.
Here is a test question for you:
When is it good to have carbon monoxide and other combustion gases in your house?
If your answer was "never" then you were correct. I told you I like easy tests.
A common situation when existing homes are remodeled is that many of the air leaks are fixed. If done right, of course that is indeed one of the desired results since it means the house will be more energy efficient, comfortable, and less likely to have moisture & mold problems. In the house I was referencing above we reduced the air leakage by a whopping 44%. This is significantly better than average improvements, so special kudos to the team!  However, part of doing this correctly is realizing that the house acts as a system and you must make sure combustion equipment is still venting properly and not "backdrafting". The main culprits are old furnaces, water heaters, and wood burning fireplaces.
When testing is performed before design begins, a few calculations can be done to help predict if any backdrafting is likely to occur after improvements are made. This helps us plan the necessary mechanical improvements into the design and/or budget to help prevent surprises at the end.
So what's the catch? All this wiz-bang testing must be expensive, right?
Surprisingly, it has become very affordable. Most electric utilities subsidize the cost for you to have the testing done at any time, even if you are not planning a remodel project. For about $100 out of pocket, you can have that part done (a.k.a. Energy Audit). I highly recommend it. Depending on the complexity of the project and the number of site visits needed, we can typically have the Energy Rater, who is now already familiar with your house, be a part of the team throughout the project for less than most people spend on their counter tops.
Just remember to ask for this when you are considering your next project:
Test In, Test During, Test Out
It will give you peace of mind and make you feel good inside and out. . . my definition of the best kind of test.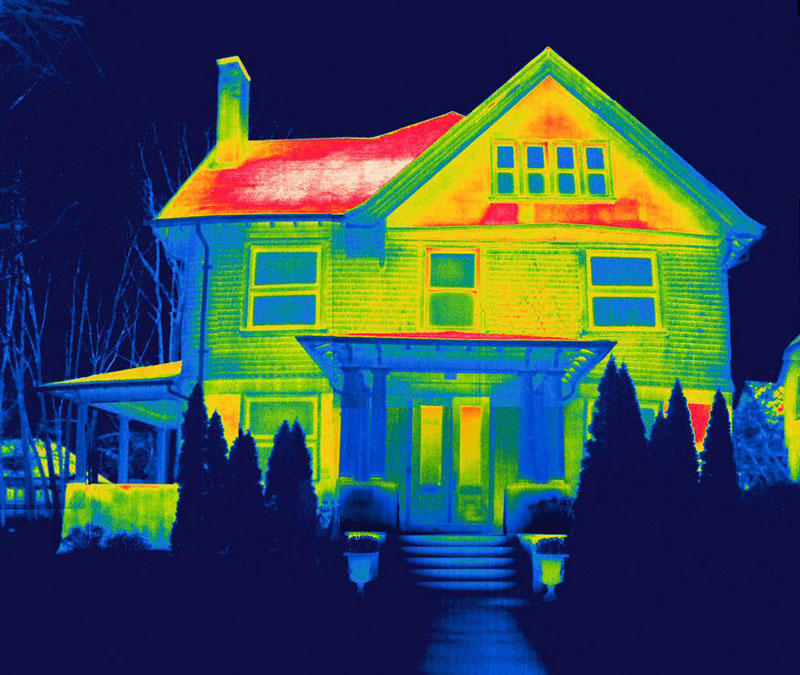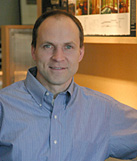 Marc Sloot has an extensive background in sustainable design was the Minnesota GreenStar Board President. To see more of Marc's sustainable research and experience put to use on projects, visit his profile page!