SALA is proud to have our principal, Jody McGuire, included in Say It Loud, an exhibition curated by Pascale Sablan of Beyond the Built Environment in collaboration with AIA MN, MSP NOMA, and the University of Minnesota. The exhibition is displayed in the HGA Gallery on the ground floor of Rapson Hall at the University of Minnesota through January 30th.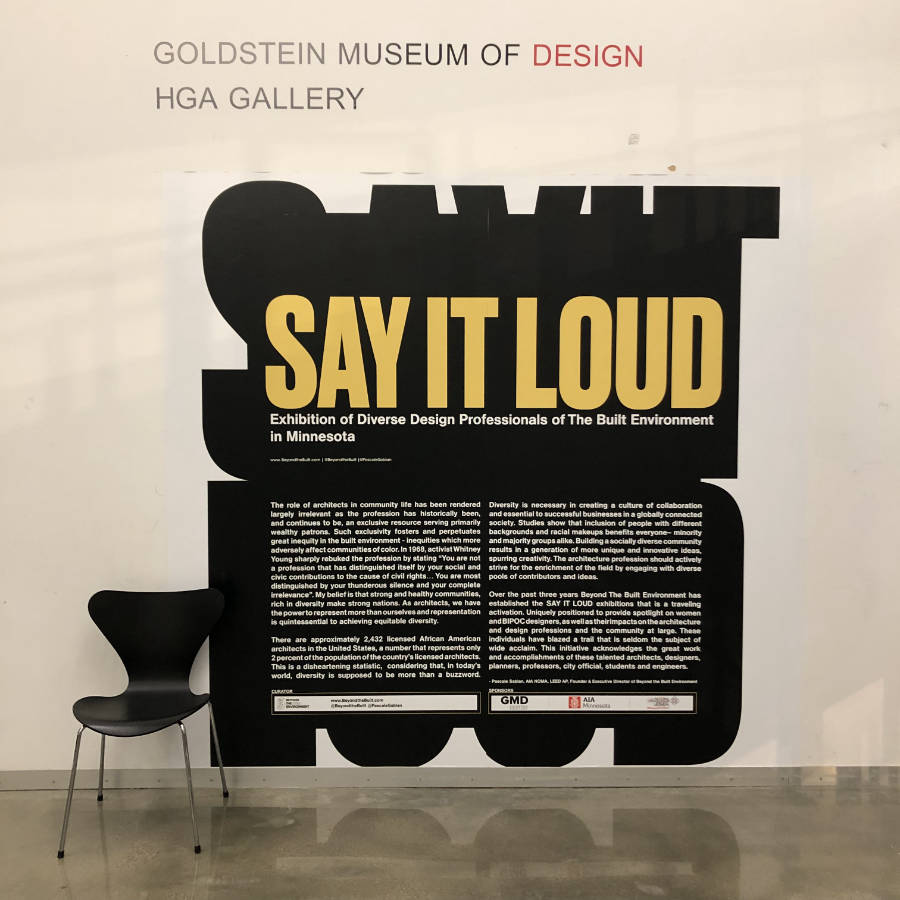 Say It Loud seeks to "elevate the work of BIPOC and women designers working in built environment fields." These groups are vastly underrepresented in our profession, and often face challenges that the more common white male architect does not. In a webinar discussion connected with the exhibition, Jody, Anna Pravinata, and Jennifer Newsom talked about the barriers, which they referred to as "pinch points," that women and People of Color face along their career paths. Pinch points can become the moments when underrepresented groups leave the profession.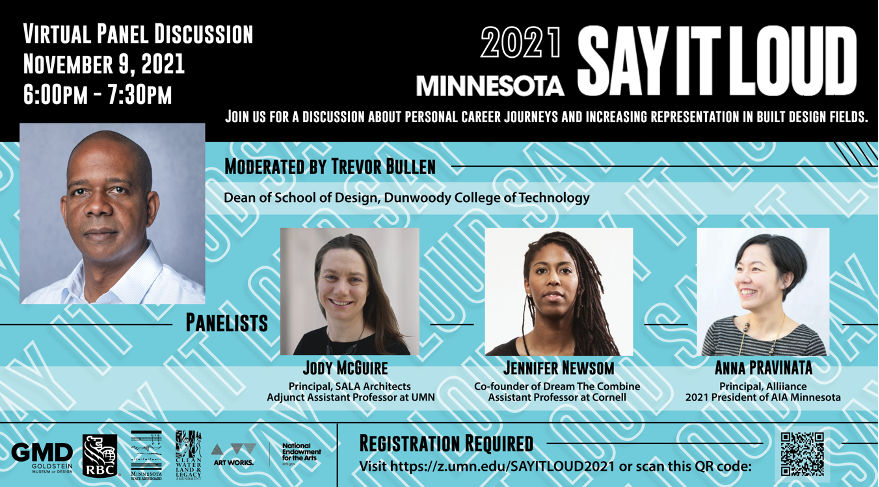 In architecture (and other STEM fields), the gender gap among licensed professionals or firm leaders has been dubbed the "leaky pipeline:" studies show that male and female architecture students are roughly equal, but with each successive career benchmark the ratio of women shrinks. This metaphor might also apply to the lack of BIPOC architects and designers. Licensure is certainly a pinch point, because it requires a substantial amount of time and money that is not feasible for everyone. Having a family or other caregiving duties, which often fall on women, is another barrier to advancement in a profession that has not traditionally been accommodating of a healthy work-life balance.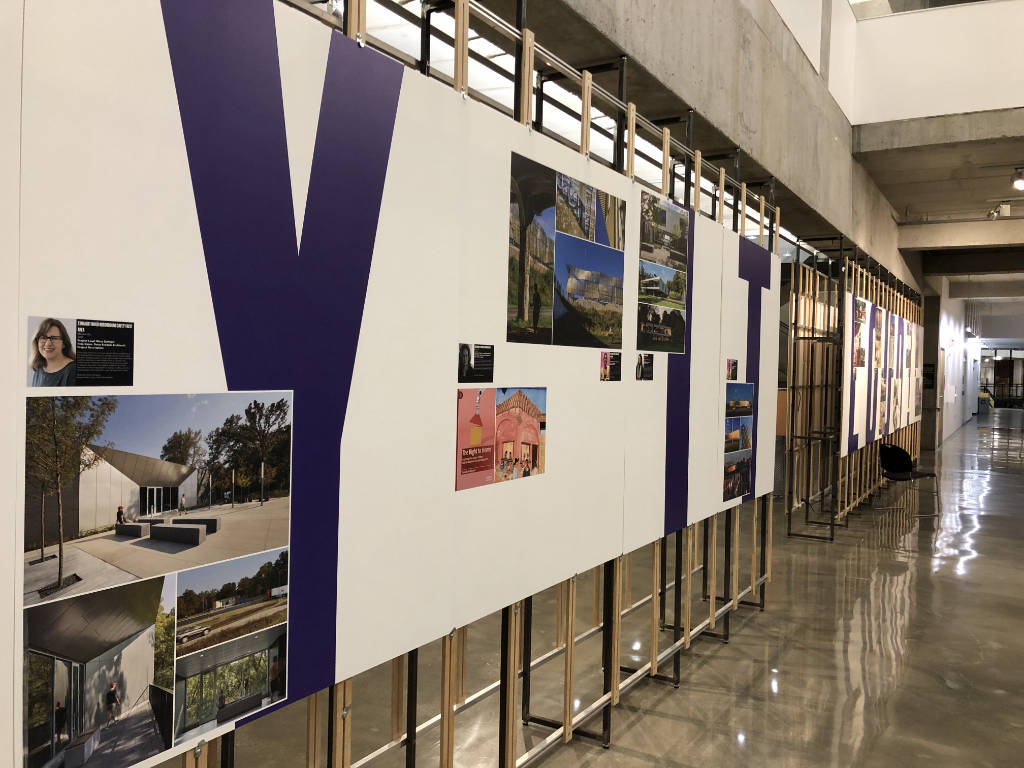 Say It Loud recognizes the many important contributions of women and BIPOC design professionals, and seeks to inspire and increase diversity in our profession. If you find yourself around the university in the coming weeks, please stop in to see this celebration of Jody and other talented diverse members of our Minnesota architecture community!