Two recent projects by SALA Architects will be on this year's Minneapolis & St. Paul Home Tour from Joseph Metzler and Marc Sloot!
Joseph Metzler's Buckingham/Owens Residence project at 4815 Colfax Ave. S. Minneapolis is Home #9 on the tour. Joseph designed a new kitchen, breakfast room, and bath for this 1916 Arts & Crafts style home. The redesign solved numerous functional problems and created a kitchen befitting the rest of the home. The original kitchen and original pantry area were unified into a single large kitchen formerly separated by the refrigerator and bathroom plumbing stack. Both the kitchen and breakfast room feature extensive riff sawn oak woodwork, including a built-in eating nook.
The Southwest Journal included this home in their preview of the tour!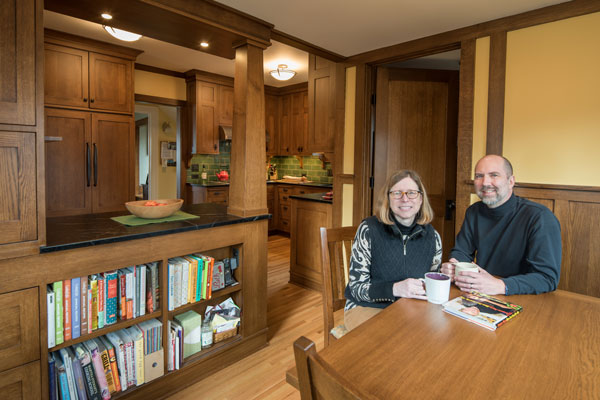 Marc Sloot's Bella Luce' project at 2021 Harriet Avenue Minneapolis is Home #16 on the tour. Linda and Stewart Herman wanted to do an extensive transformation of their 107 year-old home for green-certified modern living and net-zero energy performance. They wanted to reduce their carbon and entire environmental footprint, hoping to also inspire other homeowners to adopt similar home remodeling measures that are great for people and the planet. Marc Sloot accomplished the redesign to create a highly sustainable home while enhancing its historic character and charm.
If you want a preview of Bella Luce' before the tour, check out this recent Minneapolis Star Tribune article by Lynn Underwood, or the recent video feature done by David Gillette for Twin Cities Public Television's Almanac program!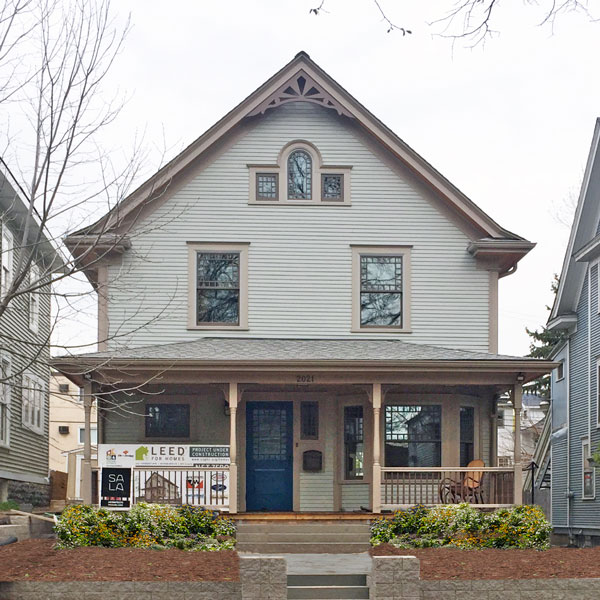 Come join us on the 2017 Minneapolis & St. Paul Home Tour open Saturday, April 29 from 10 a.m. to 5 p.m. and Sunday, April 30 from 1-5 p.m!