Summer vacation looks a little different this year. I often seek out at least a few interesting buildings to visit on my travels, but with the Covid pandemic still on the rise I decided early on that the only architecture I'd be seeing this summer was the inside of my tent. Speaking of which, tents make for some interesting architecture! After all, they are highly designed and highly functional, and often even look good. Our trusty tents have kept us sheltered through several adventures this summer, from high mountain elevations to prairie winds to northwoods thunderstorms, and isn't shelter the first and foremost reason for architecture?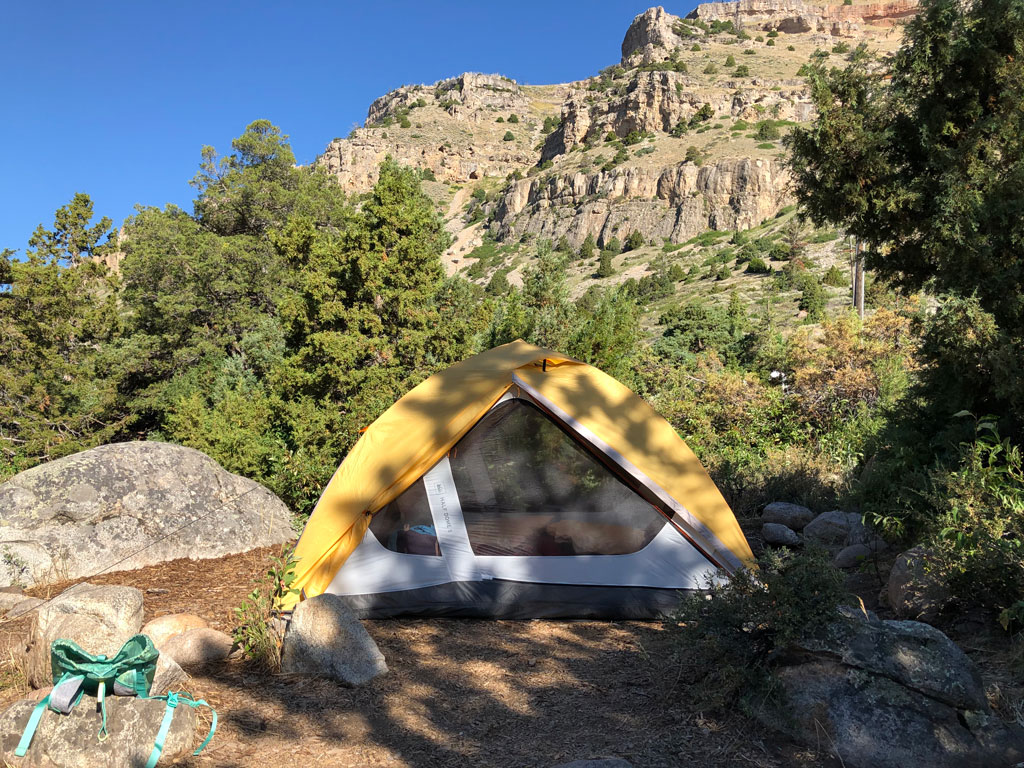 So now I am sitting here at a picnic table overlooking Namakan Lake and trying to decide the best way to critique tents as architecture. We could start with Vitruvius' trio of virtues that all buildings should possess. Does a tent display Firmitas, Utilitas, and Venustas? Or, we could study the tent through the lens of a typical set of drawings that we'd create for a house.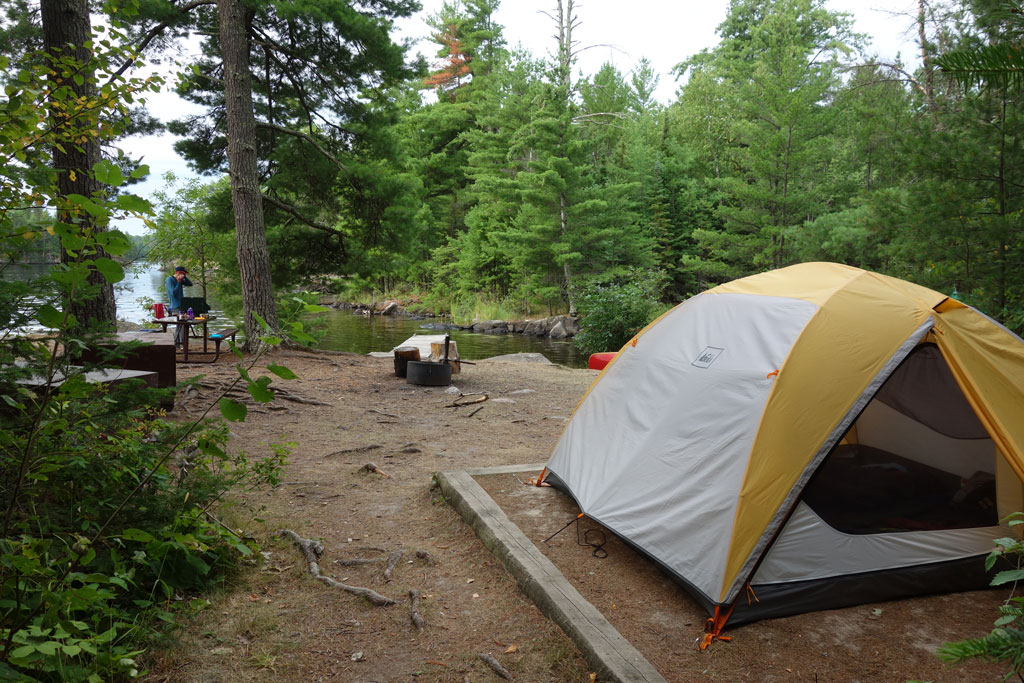 Site Plan: A tent can go anywhere! (That's why we have them.) It helps to place them on a nice flat spot without too many rocks and amenable soil for driving in stakes. It's also a good idea to consider water drainage on the site, shade, orientation, and views, just as we do with houses!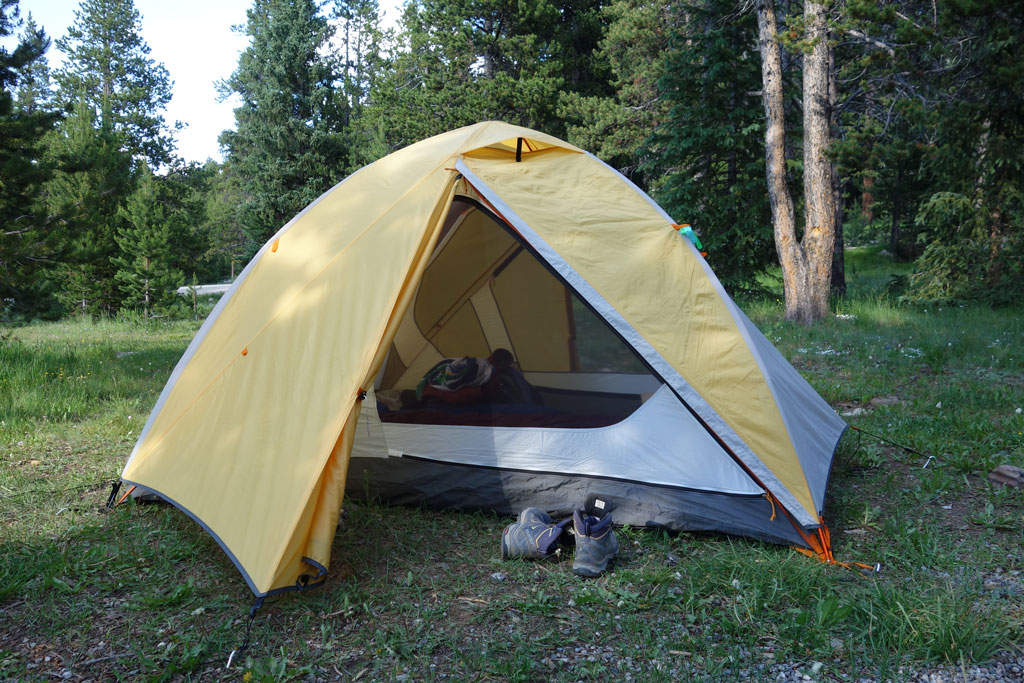 Structure: As in many buildings, a tent's structure is separated from its envelope, freeing the wall up to be thin and light. Aluminum tent poles are strong in both tension and compression, creating a frame that is highly durable and flexible for performing under lateral forces (wind), which is the primary concern since the structure doesn't carry much dead load! The segmented poles bend upward from four corners into a dome, which is strong and stable under many directions of loading and also maximizes the enclosed space underneath more than a triangular shape. The tent is anchored into the ground at each corner, and sometimes in other places, to resist uplift from wind.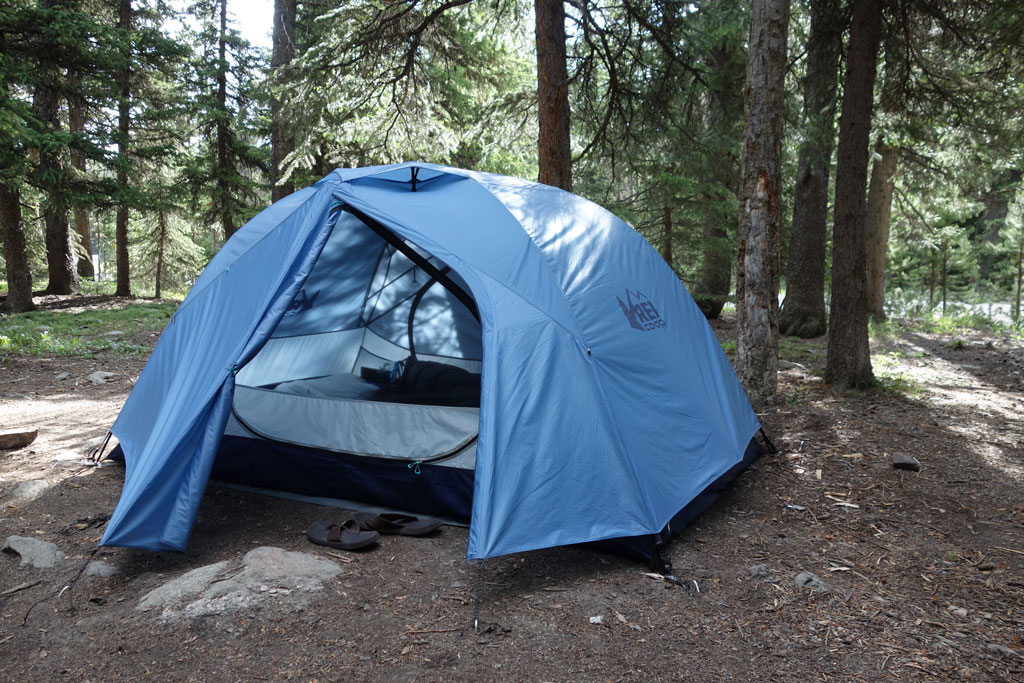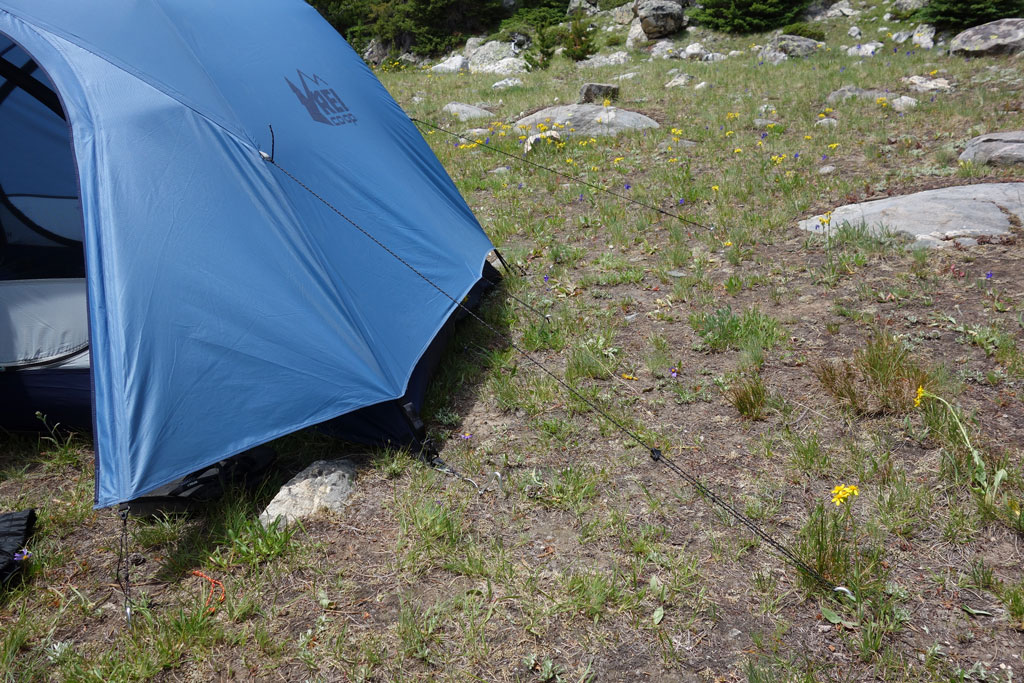 Floor Plan: Tents are sized in terms of people sleeping rather than the spaces of a house; i.e. we own both a 2-person and 4-person tent. They are simple in shape, yielding a compact and sturdy form above. With doors on opposite sides, sleepers don't have to clamber over one another to get out.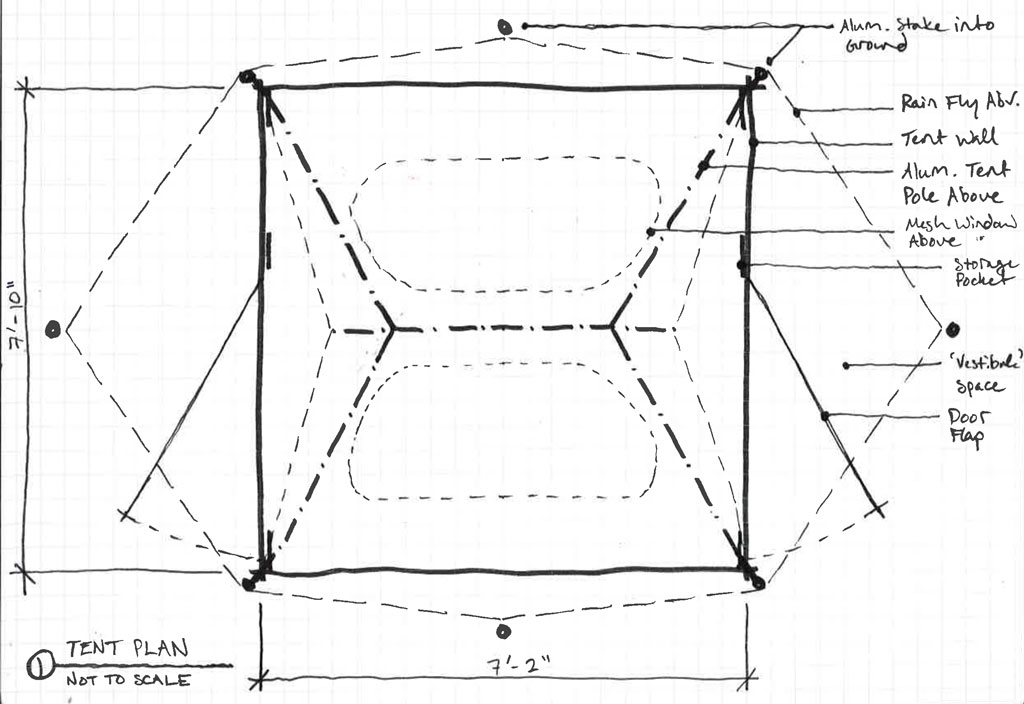 Elevation/Section: Looking at the tent in section and elevation reveals the waterproofing and insulating strategies of the tent. A system of double shells sits underneath and over the top of the structure. The outer shell, or rain fly, wraps over the structure and is durable and waterproof, keeping the rain out and the warmth in. On our tents it extends nearly to the ground for maximum protection in a storm. It can be zipped completely closed for privacy and protection, or folded open at two sides for ventilation and views. The inner shell hangs from the structural poles and seals out insects. It is largely made of mesh, offering breathability and 360-degree views, if used without the rain fly. Underneath the tent, a ground cloth protects against moisture from below. All materials are light, flexible, sturdy, and most importantly, packable.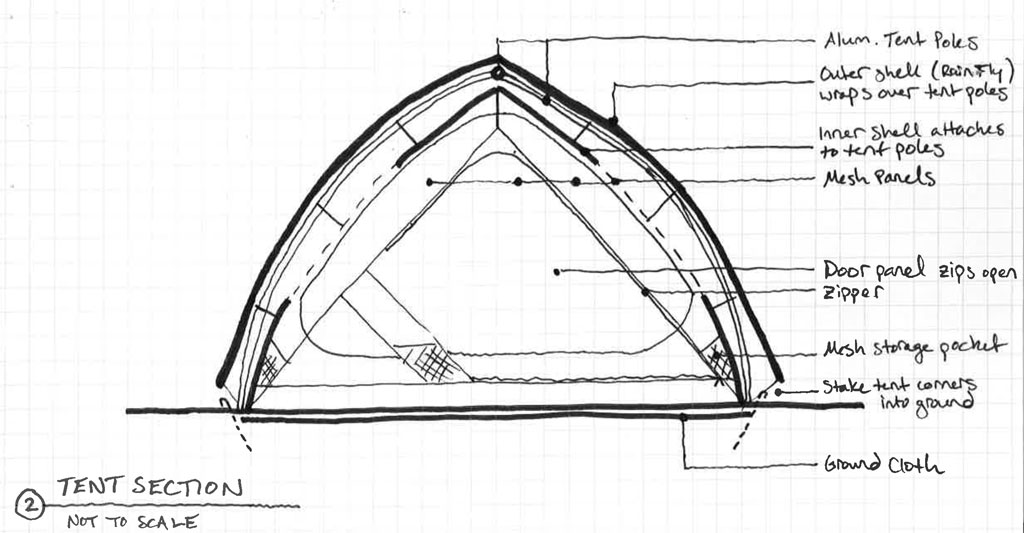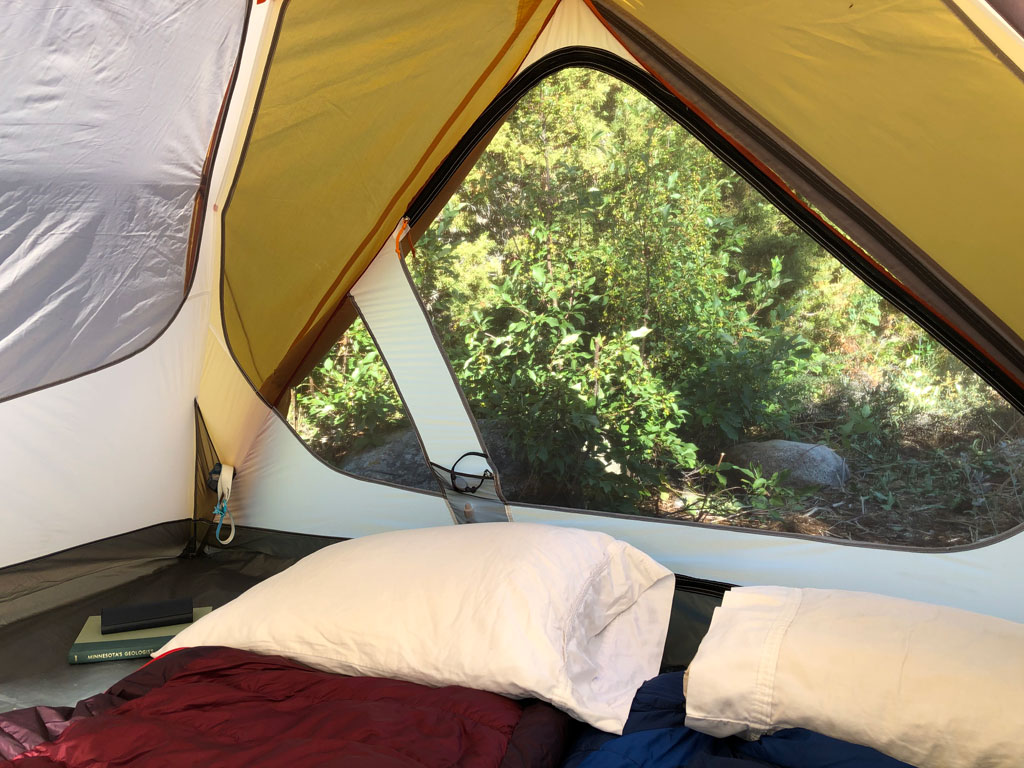 Details: Aside from the formal and structural considerations of a tent, what I as a designer of houses find most fascinating is how clever they are in creating function in such a small space. Everything, down to the placement of seams, zippers, and storage pockets is designed to maximize utility.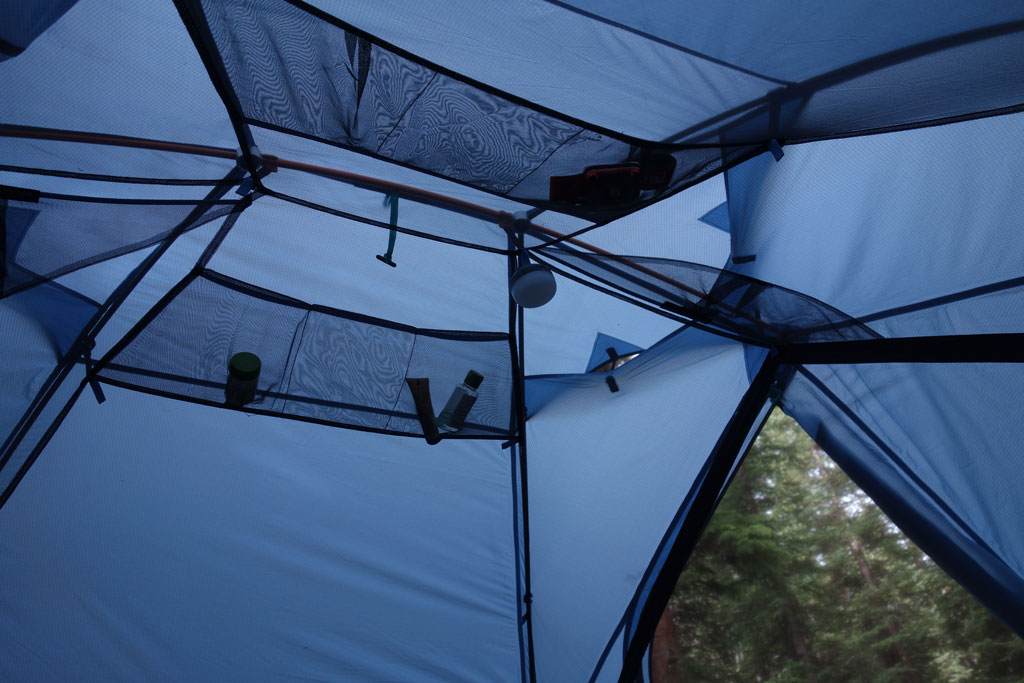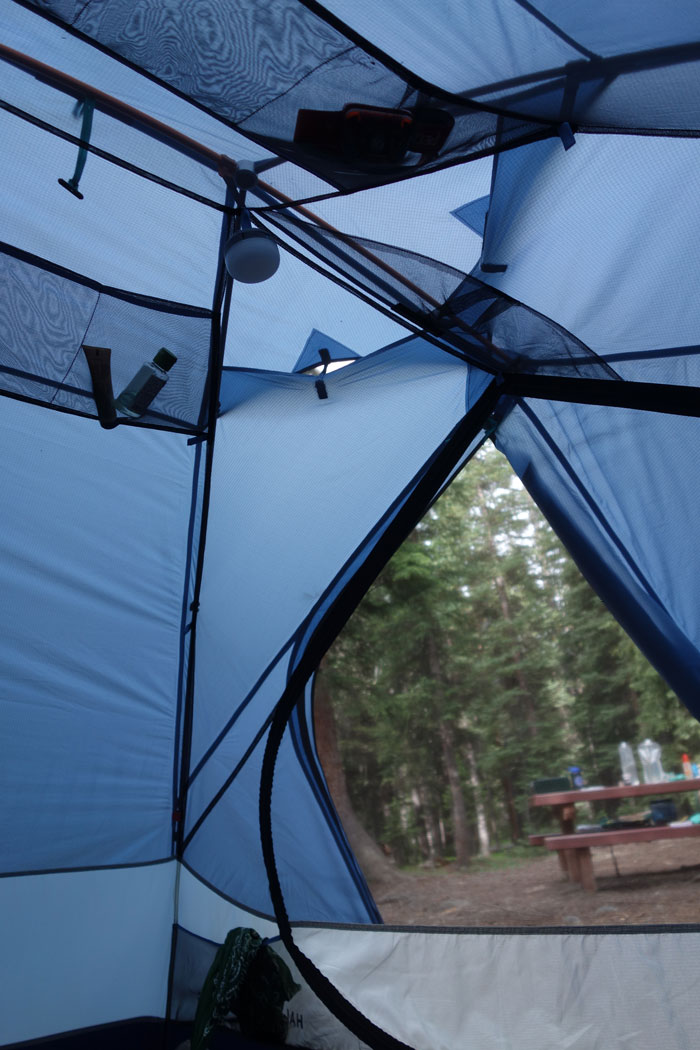 While all these notes provide a good understanding of the strength and utility of a tent, they don't necessarily convey the subtleties of architecture and good design, such as the satisfaction of having just the right kind of space to meet your needs, how pleasant it is to see the stars through the tent window, or how charming your tent will look among the pines. For that you may just have to experience tent architecture.