There was a quiet event and celebration going on last week at a site in Prior Lake in the Mdewakanton tribal community. For three days, a small group of experienced and good-natured woodworkers came together to assemble and raise a timber frame that will support a low-slope roof over a starkly modern home designed for a spirited couple who are honorable members of the community.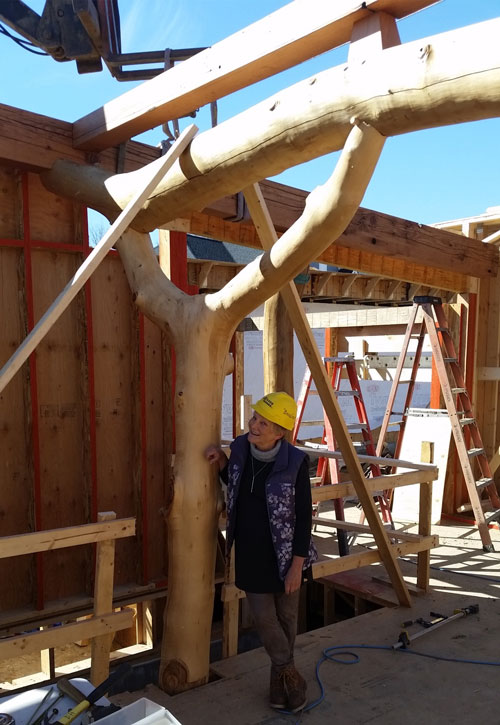 Any raising in itself is typically cause for celebration, but this timber frame is remarkable in that the framer, Deane Hillbrand, used whole trees, cut from his property in northern Minnesota, sap-peeled, power-washed, and finished with an organic lemon oil.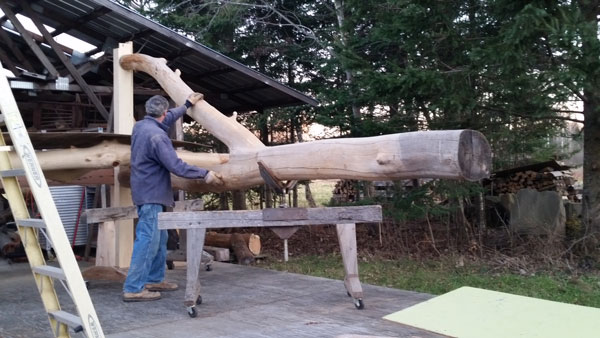 Deane worked with Jerry Palms, a structural engineer familiar with timber frame construction, to calculate the structural load that each tree needed to support. The mortise and tenon joinery was also worked out to carry loads between each tree and branch.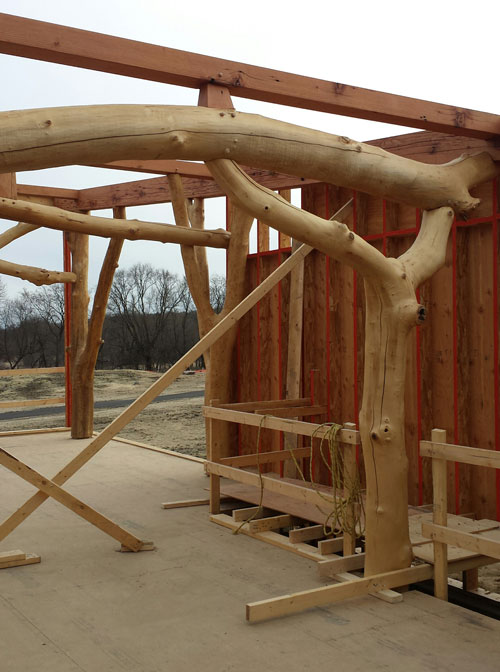 Deane cut the joinery and scribed each curved tree to 'hug' its partner. Then he loaded the trees like a three-dimensional jig-saw puzzle onto a trailer and trucked them to the site. The "bents" were fit together on the floor deck before raising them into place.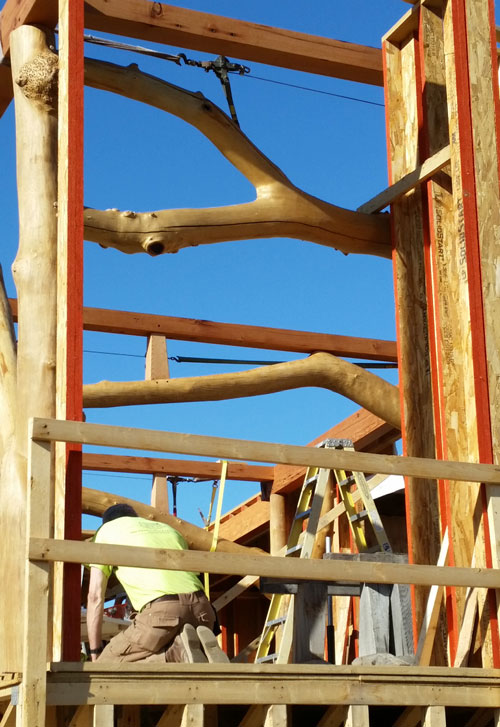 On a few of the pieces, the framers had to use some persuasion, (an impressive mallet, referred to as "the boss") to encourage a few pieces to come together. Lifting the bents put temporary stress on the joinery, thus it was necessary for the framers to anticipate and support the bents with come-alongs and cross bracing during the raising. As each bent was maneuvered slowly toward its pre-cut floor pocket, everyone seemed to hold their breath. But when each bent "came home" and fit snuggly in place, a small cheer escaped each and everyone on site.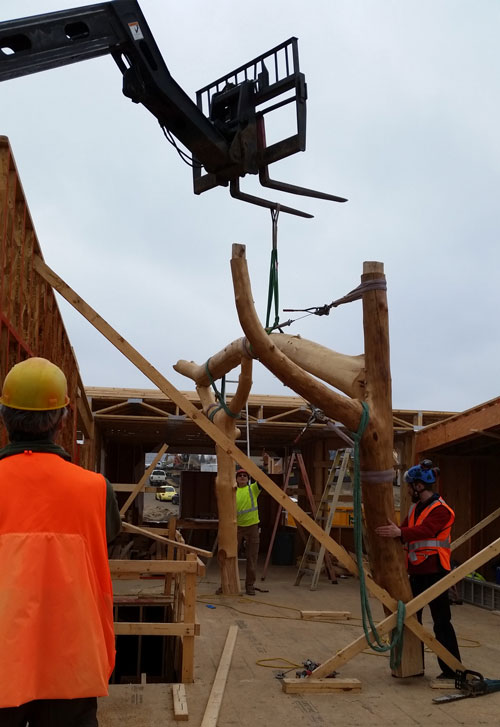 The tree's natural structure gracefully and, seemingly without effort, accepts the loads and carries them to the foundation.