Take one 1920's bungalow and infuse a contemporary kitchen. Sounds easy, right? Well, our renovation has begun and without an actual kitchen, all I can cook up right now is a useful metaphor: start with a trusted recipe and season to taste. While fleshing out our design concept with actual selections we have—not surprisingly—found need to change a few of the ingredients. Some of our lessons and reasons may be worth sharing.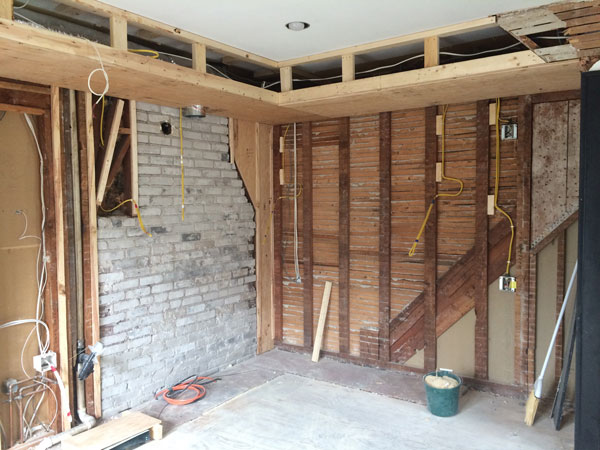 Ingredients
Our first confirmed selections were the cabinets and countertops by Puustelli Miinus. We first discovered them at last spring's Home and Garden Show—the first I'd attended strictly as a curious homeowner rather than architectural exhibitor. The Puustelli cabinets are most immediately striking for their thin ceramic countertops and skeletal cabinet frames. The frames create a light, flexible structure for an extensive assortment of doors, drawers, and unique features that can be mixed and matched. Available selections allowed us to stay true to our intent with ebony-stained oak base cabinets and whitewashed pine upper cabinets. Though not a local product, this Finnish company has focused on reducing its weight to be a responsible global player and the Edina-based US distributor is delightful. Other sustainability features can be found at http://puustelliusa.com/miinus-ecological-kitchen/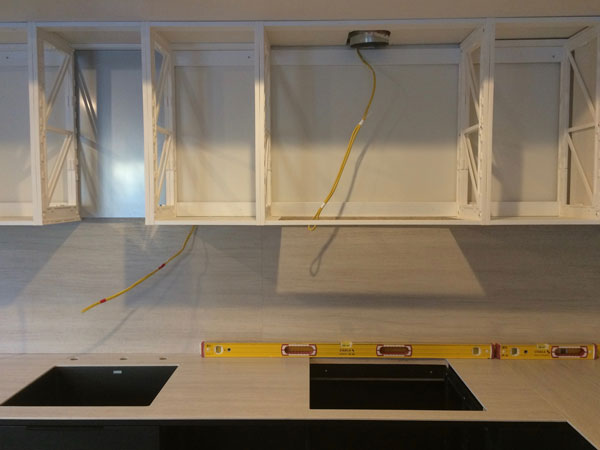 The first change to our design concept came with our wish for a ceramic floor. After consulting with a tile expert, we determined the effort required to level the floor and prevent cracking exceeded our faith that the house wouldn't move and crack around it. We also realized that our desire to manage costs would require us to make selections we could tackle ourselves—in this case, a forgiving floor. With our cabinet and countertop selections in hand, we considered flooring samples of cork, linoleum, and engineered wood, all products with environmental benefits and "clickable" installation options. Cork was a spirited front-runner but ultimately trailed due to a surface finish that seemed potentially weak at its seams. We really wanted to love the linoleum for its inherent sustainability and solid through-color, but the limited palette failed to deliver the right color blend. Brief consideration of a carpet inlay brought us around to wood, and ultimately we settled on an engineered, pre-finished Oak for the entire floor.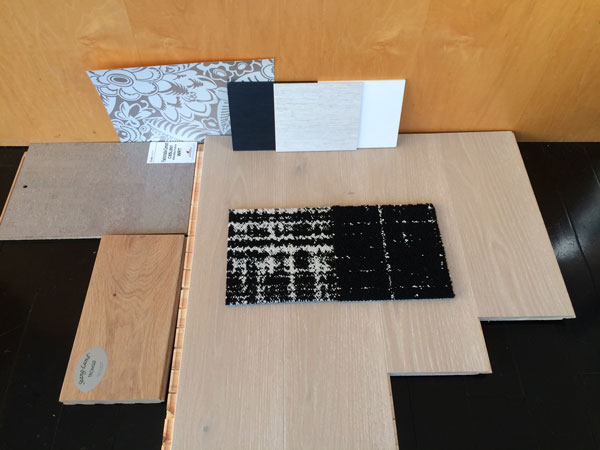 Turning up the Heat
I have worked with many extraordinary custom cabinetmakers in my work so it was not an easy decision to select a prefabricated system for my own project, though it did save me from choosing between cabinetmakers! But I have come to realize how many decisions those talented craftspeople made to further the design intent. For example, having abandoned our desire for a ceramic floor we doubled down on the large-format ceramic countertop and backsplash, and in the interest of featuring it, approved the use of continuous plug molds on the underside of the upper cabinets. Three unforeseen conditions contributed to this unsavory decision: (1) the underside of our upper cabinets are higher than normal—almost at eye level from a seated position—to create a clean line above the sink and cooktop, (2) there was no available custom solution to hide the plug mold and (3) few US manufacturers make a plug mold that is meant to be seen. The solution (for us) was a different plug mold selection that added time and a money but will ultimately contribute to the overall design aesthetic.
A Sampling
At the end of the day, we're still on track. The design concept feels strong and intact, and the selections already installed by us and others have exceeded our expectations. We even survived our first—and last—attempt at hanging wallpaper! (Though Scott has taken to calling it "divorce paper.") Architects learn a little something with every project that will enhance the flavor of the next. These unforeseen discoveries inform the palate, but this time, in our own home, the result is something we expect to savor for a long time.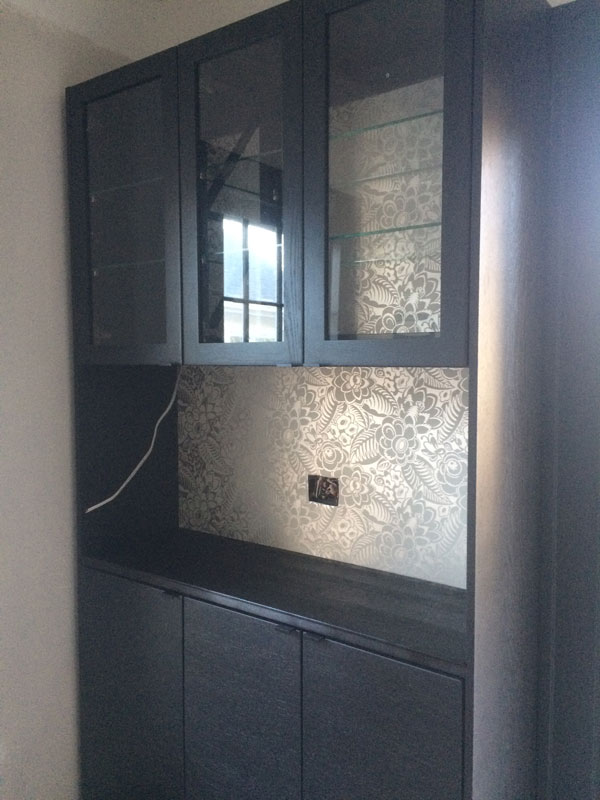 If you are interested in the beginning of this remodel, read Food for Thought: An Architect's Own Kitchen Solution!