After successfully overlaying our vanity countertop with bead blasted stainless steel (see my prior post Bathroom-Countertop Magic!), my wife and I decided that it was high time we got a deeper tub in our bathroom and flipped it so that we had a window view while we were soaking away. But this time we hired a contractor to do the work as the scale of the endeavor was a bit more daunting than the countertop.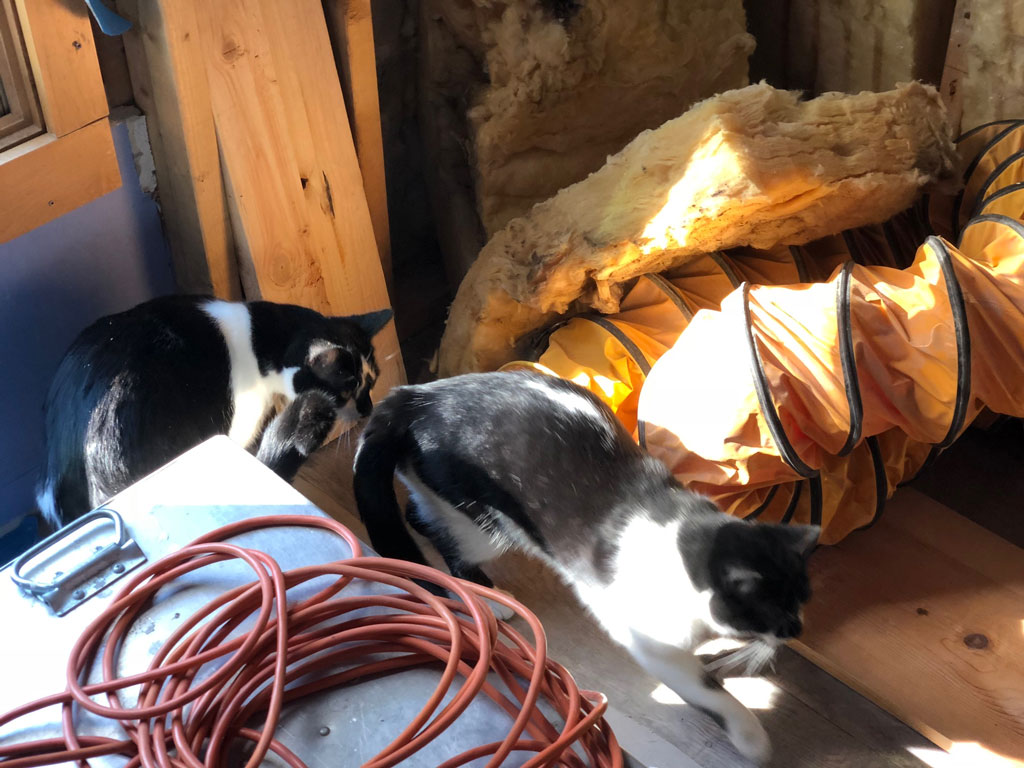 So I drew up a simple set of plans and we went shopping. The plumbing fixture selections turned out to be pretty much of a breeze at a local showroom so we confidently headed off to select some tile for the tub surround. Two weeks and five showrooms later we were still without a tile selection. We were all over the place with no decision in site until we dragged ourselves into the sixth showroom and met our destiny. It turned out to be fingers of cut slate that reminded us of stone bamboo and we both fell in love. The tile was three times our original allowance, but what the hell the show must go on!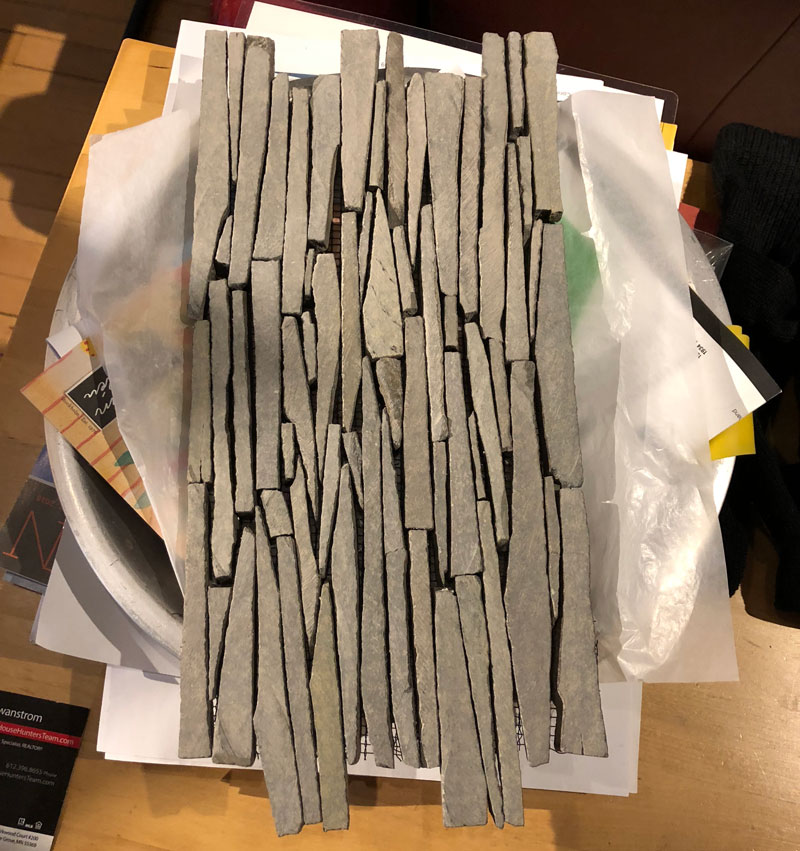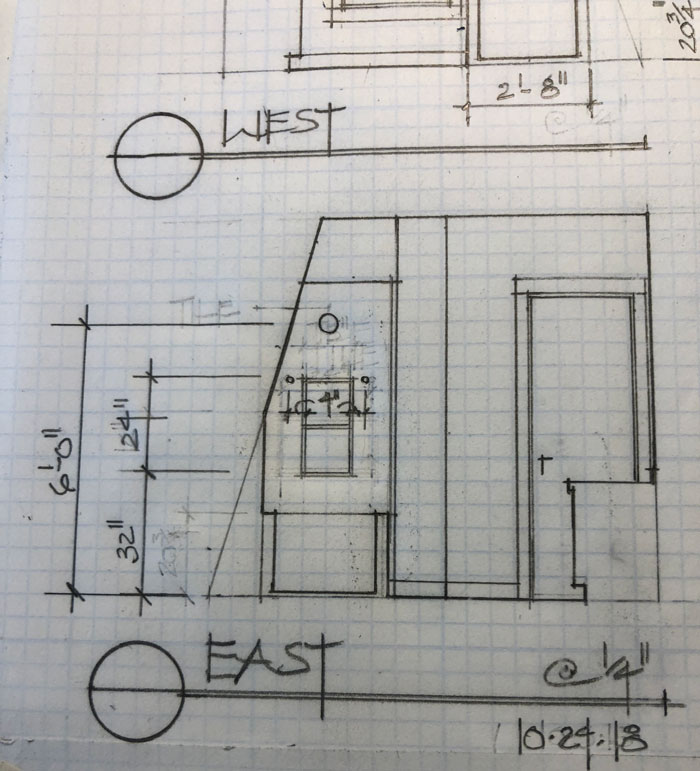 Exactly two weeks later, to our great excitement, the demolition of the existing tub began, and then they discovered the water damage. We had rotten rafters and roof sheathing that you could poke your finger through. By the time they had removed enough shingles to repair all of the roof rafters and sheathing the only thing that made sense was to reroof the entire house. After all, we had to ensure proper flashing and nailing to protect our future tub and the tile of our dreams.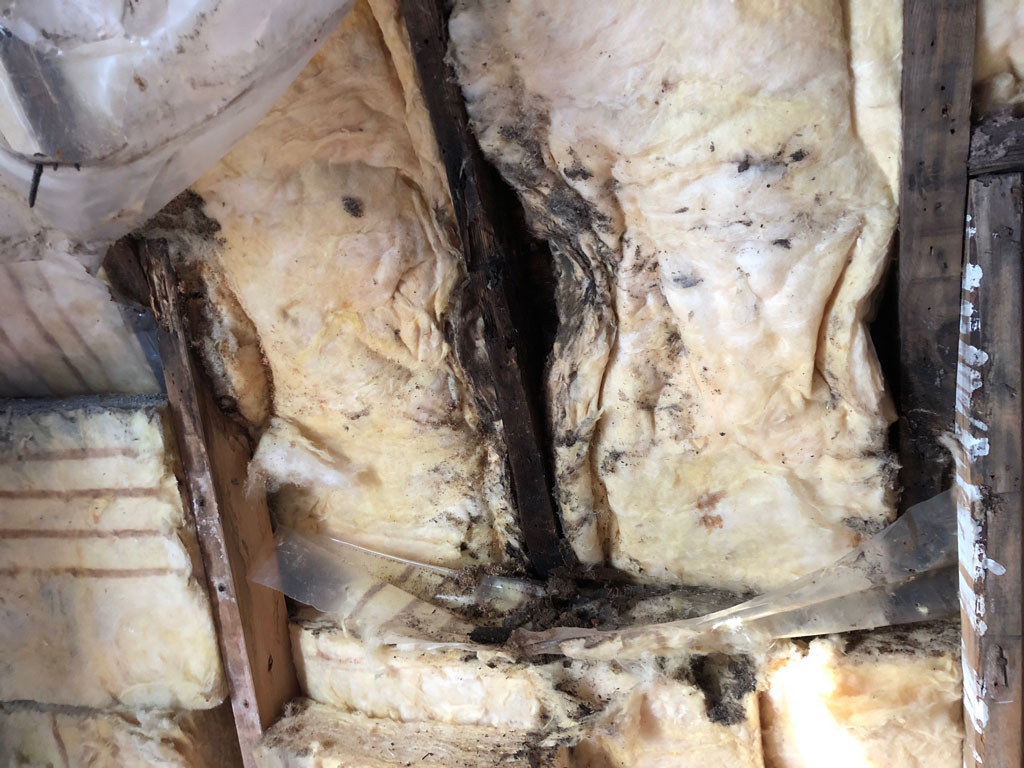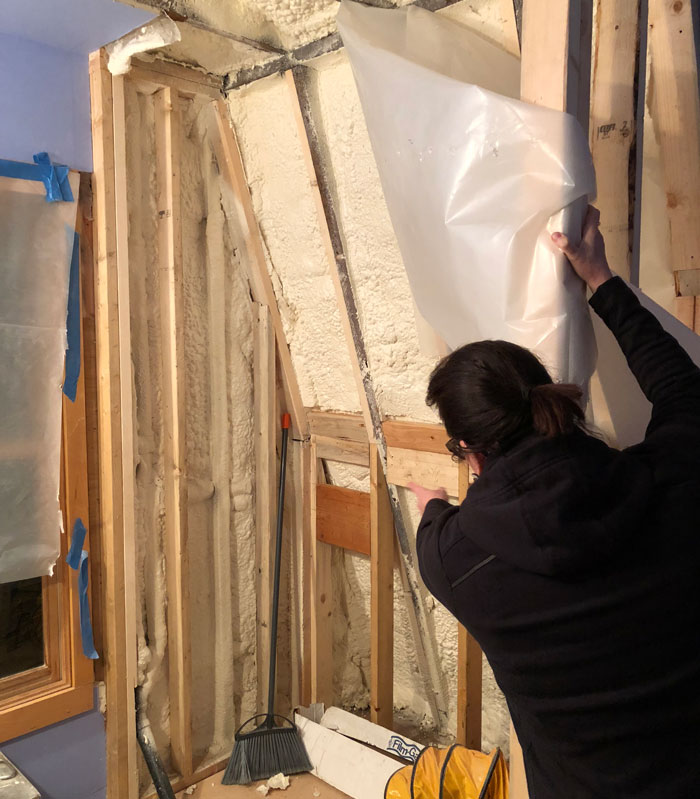 The roof damage was enough to throw off all of the subcontractors that were carefully lined up for a seamless ten-day project. The contractor was left with the task of cobbling together a schedule of half days here and the occasional whole day there. The subs would show up early and late, whenever they could squeeze in a bit of work to move the project along. The cats hated them at first, but after the sixth week they were just part of the family with no more dashing off to the basement to hide above the ductwork.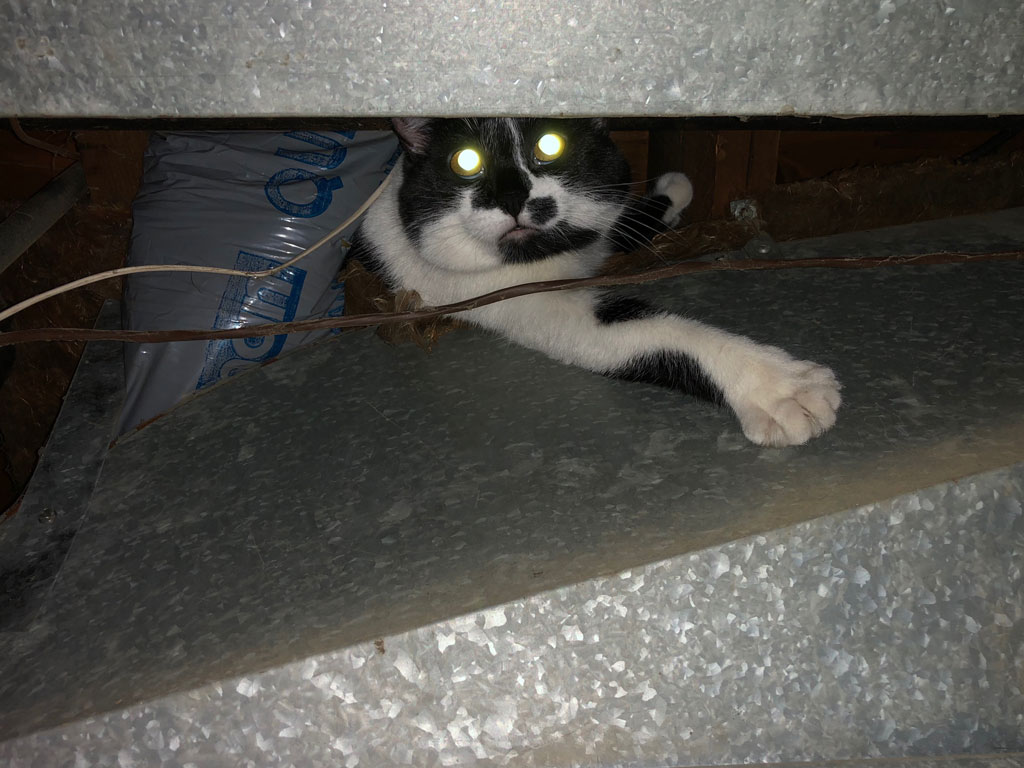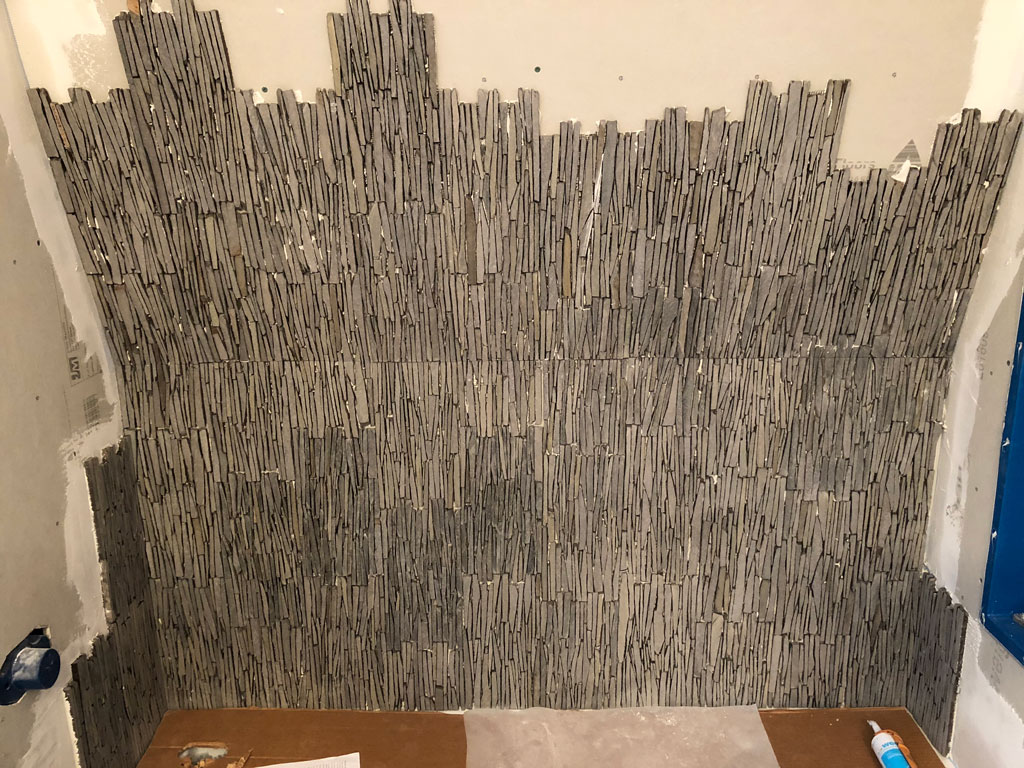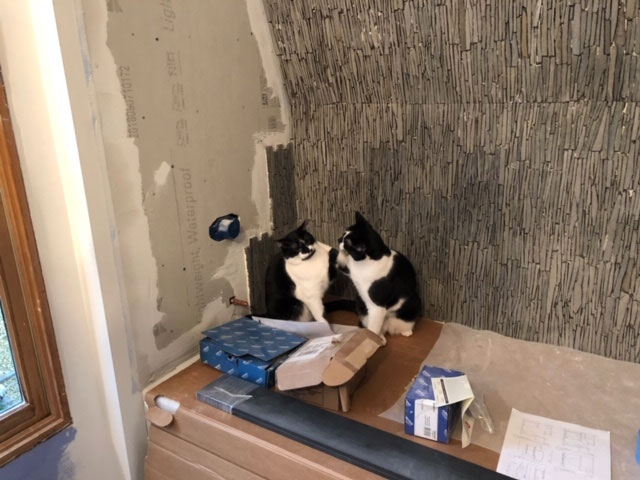 And two months later the job super intendant notified us that the last sub on the schedule could start tomorrow. So we bought the paint, rollers and brushes, and went to work. It's awfully handy to have a landscaping wife who was once a professional painter! So an apparently simple job turned into one of challenges and difficulties, great and small, that miraculously ended in a brilliant result and a handful of new acquaintances that we were lucky enough to spend a protracted amount of time with.