Life during the coronavirus has felt like a cross between the DIY-ness of "Little House on the Prairie" and the weirdness of "The Twilight Zone." (Lots of) home cooking and frequent walks have been nice, but the quiet storefronts are eerie.
Here at the Wagner house, our first two weeks of social distancing happened over Spring Break. The school has been sending loads of emails with updates about distance learning. Last night, we realized our oldest was in sore need of a proper desk for his room. He's been muddling through his homework while sitting on the couch or bed, but with the press of online classes and the juggle of more homework, a desk became top priority. Typically, we might have solved this issue with a shopping trip to the Room & Board Outlet – but these times called for a novel solution. Time to scavenge for some re-use / recycle.
Like many architects, I've got a soft spot for a choice piece of wood. My particular love affair is with Douglas fir (a straight-grained softwood native to the Pacific Northwest where I grew up). About twenty years ago, at a project job site in Bellevue, Washington, I saw some workers tossing a Douglas fir cabinet panel into the dumpster. The clients had changed their mind, and it couldn't be used. With permission, I snagged it. For a few years, it served as the unattached top of a fairly unstable coffee table, until our toddler was endangered by its right-angled edges. It was banished to the basement, and for the past 12 years has been collecting dust in the corner.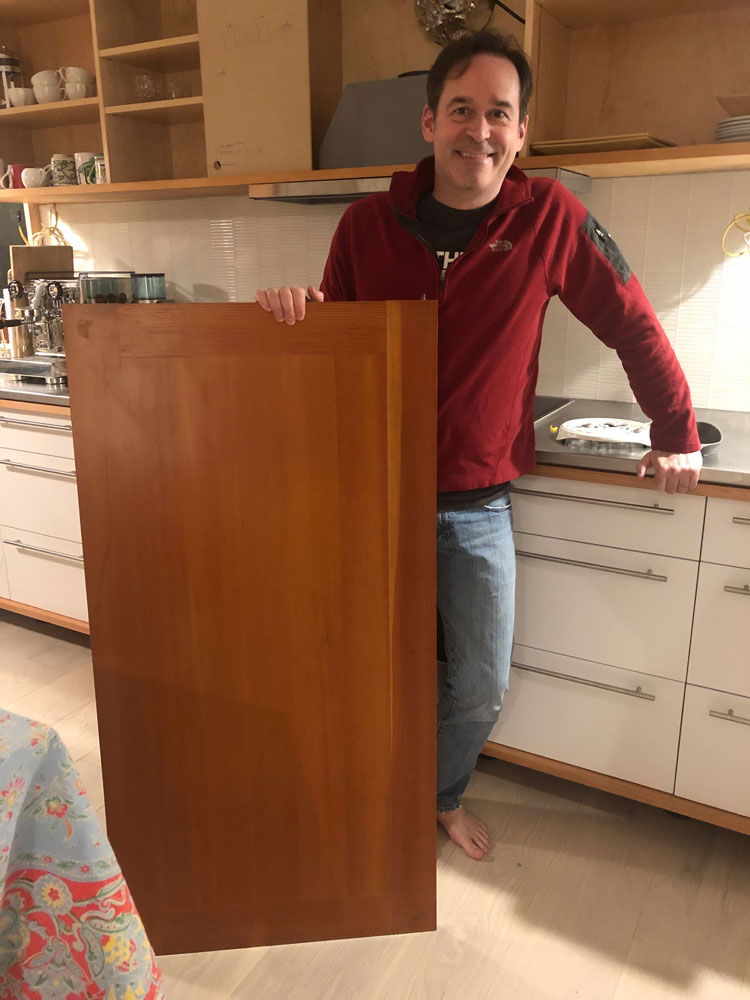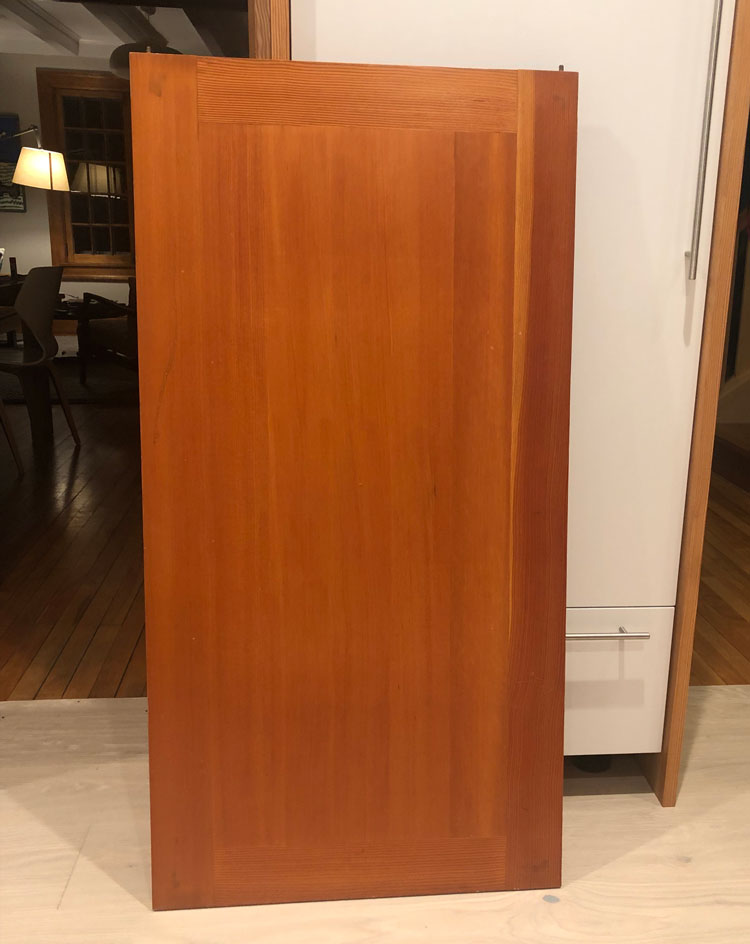 Just a few years ago, another client had extra Douglas fir at a job site. I offered to buy it, and only realized later that the pieces were too short for the project I'd had in mind. Like the cabinet panel, the pieces have been sitting in my basement ever since. Every year my wife has threatened to burn them, but I've succeeded in keeping them out of the fireplace.
A few nights ago after dinner, my wife poured me a glass of wine, and I gathered the Douglas fir panel, wood scraps and my sketchbook to see what I could come up with. Next morning, after our traditional first-day-back-to-school chocolate chip pancakes, the kids disappeared to their rooms and screens for school, and I headed down to the basement to work.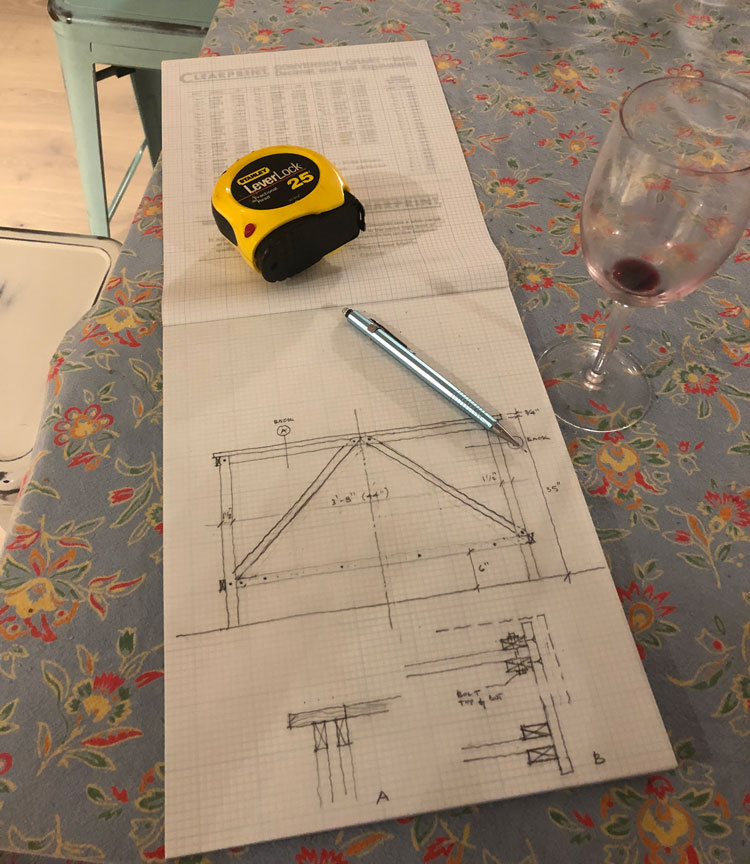 The goal was something functional and solid, but I didn't want clunky and chunky 2×4 legs. By utilizing the 3/4" by 1-1/2" trim pieces I had on hand I could make a lighter looking leg, but unfortunately a single piece alone would not provide the stability needed for a teenager's desk. On the other hand, two of these pieces put together would do the trick. With the addition of a small block of wood to space them apart the result was a leg with the strength I needed but with a lighter, airier feel. A resulting bonus provided by the gap is that it gave me the perfect way to join the legs to the table-top frame. Once all the pieces were connected we flipped it over and tried it out. Though I had planned on diagonal cross-bracing at the back to stiffen the frame, it was in fact very sturdy without it.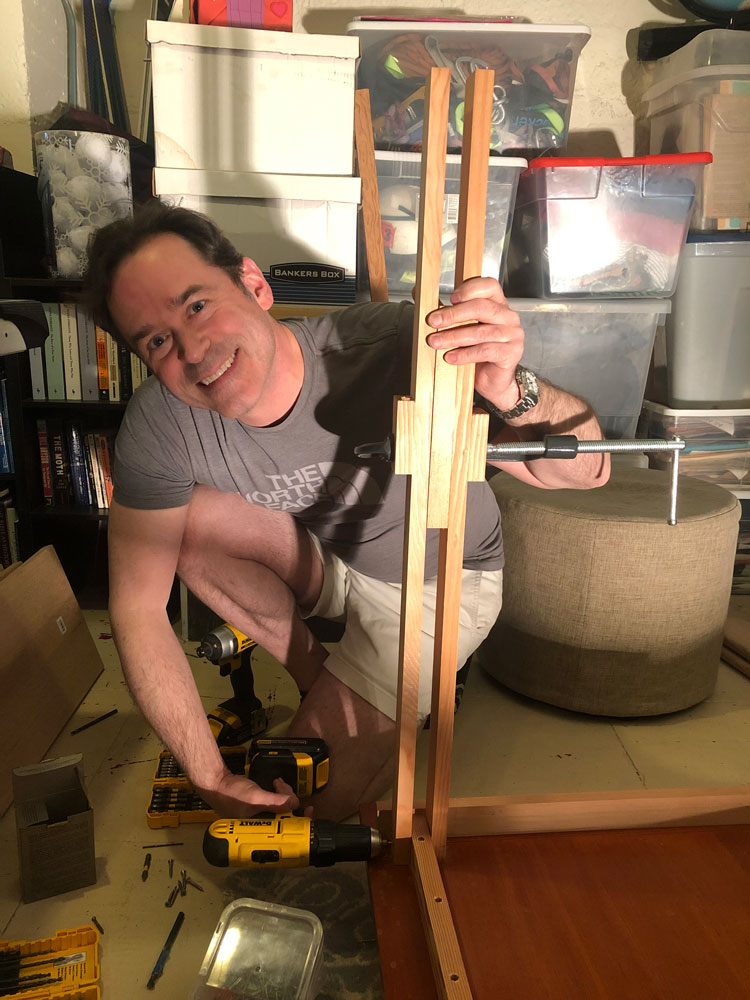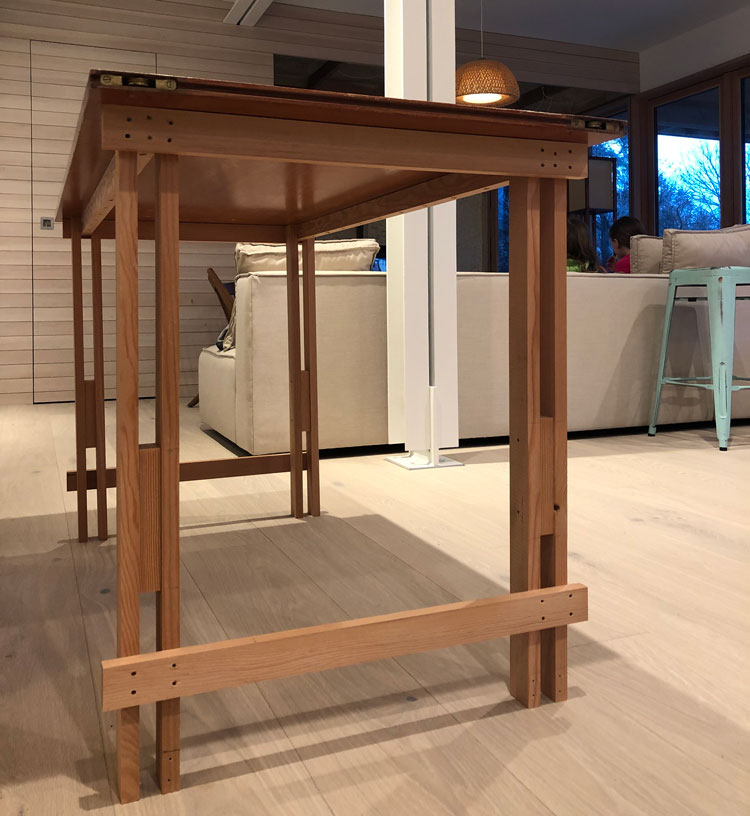 It was a fun project to make, and the resulting desk has nostalgia for my treasured piece of Douglas fir cabinet panel, combined with a bit of architectural flair. As we carried the desk upstairs, my daughter sweetly said "this is going to be in the family for generations." Somehow we managed to make an heirloom out of kindling.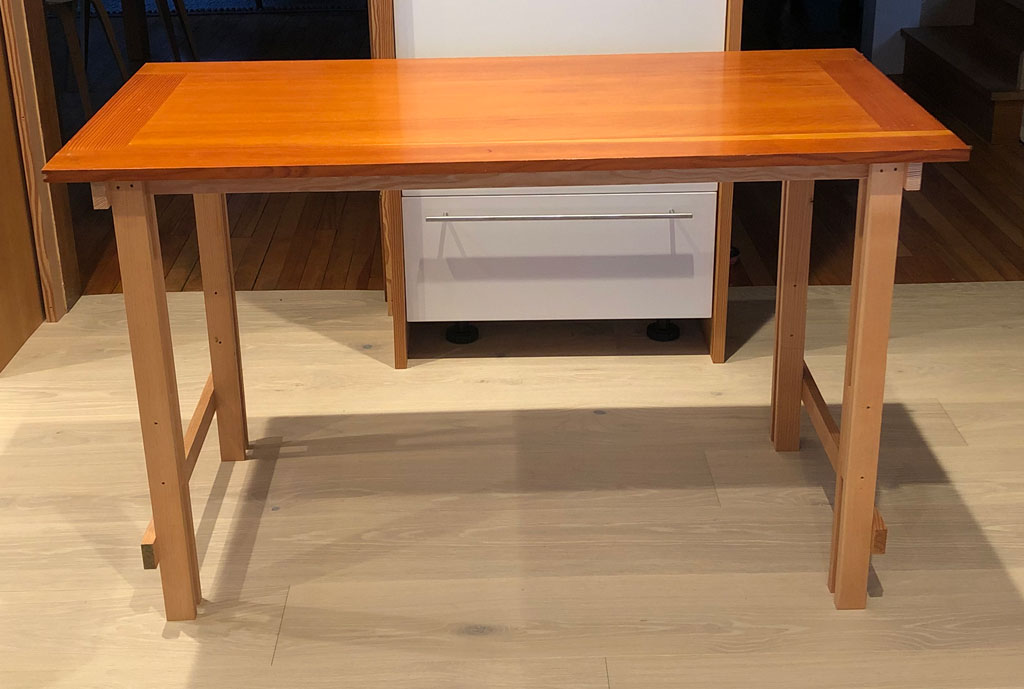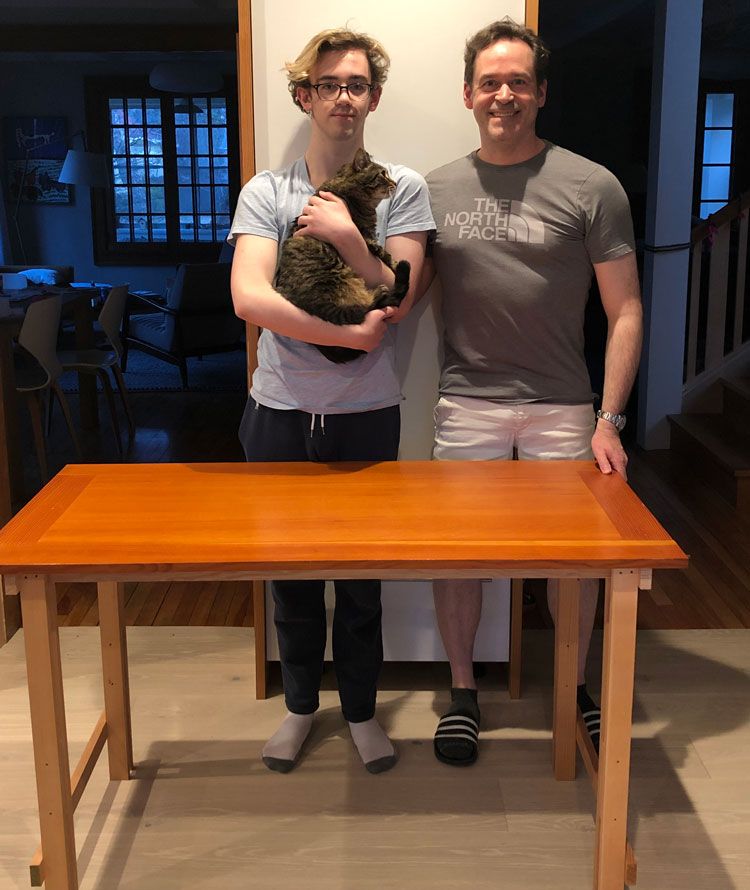 Hopefully you are all staying safe and healthy! At SALA we are continuing to work creatively and push projects forward –just doing it from a distance for the time being. Feel free to drop us an email or phone call if you would like to connect about any upcoming architectural adventures!
Be well, and Happy Earth Day!