Two important residential architectural programs sponsored by AIA Minnesota began with SALA Architects. Home Of The Month featuring a residential design by architects, appeared in the Minneapolis Star Tribune beginning in 2003. Five years later our local AIA began the Homes By Architects Tour, featuring 12-16 homes in the Twin Cities open for one weekend each fall.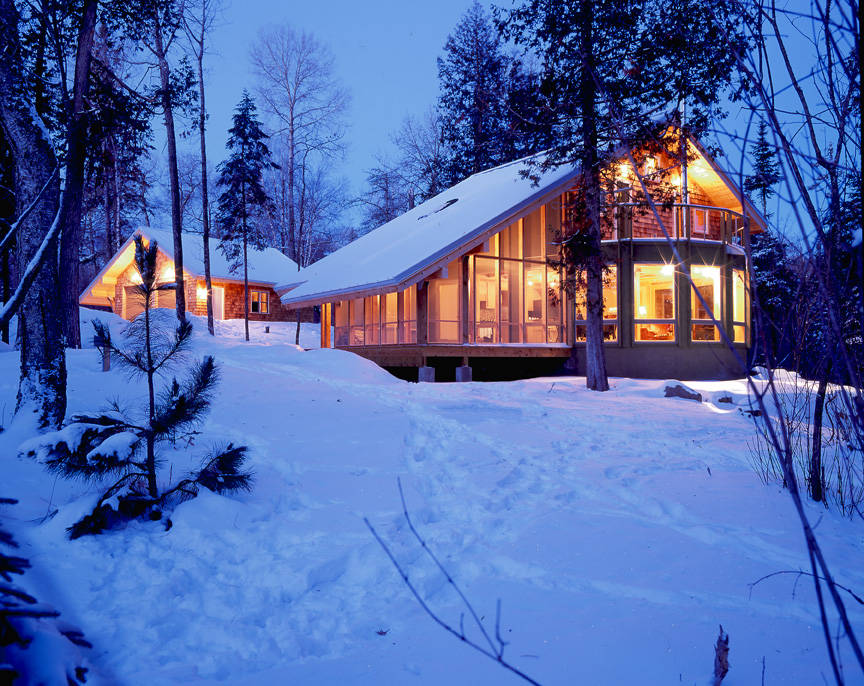 Commencing in 1983, our firm grew quickly and soon achieved local, regional and national recognition. With recognition came opportunities to lecture at AIA units or Universities in other US cities. One such lecture by Dale Mulfinger at the University of Washington, occurred in the fall 2001, in Seattle. Dale had always appreciated the rich architectural community in Seattle focused on residential work. At the AIA Seattle store front office he came away with a plethora of activities worthy of export. In conjunction with the Seattle newspaper they highlighted a home each month concurrent with an open house. They regularly featured lectures on residential architecture at the AIA's store front location, and had Saturday portfolio reviews with several architects.
Back in Minneapolis Dale realized the first task was to gather our architect competitors together to form a working committee to explore potential programs. Next was to have a discussion with the Minneapolis Star Tribune to assess their interest in featuring a home design by an architect each month. Upon hearing their response, "Where have you been? Let's do this!", all was a go.
He approached AIA/MN about adopting the committee and the committee members about joining the AIA, as several were not yet. Up to that time, AIA/MN had its focus on firms with commercial and institutional portfolios. In short order all was in order and the first competition for twelve month's worth of residential designs was initiated. A jury was created of an architectural professor from the University of Minnesota, a local commercial architect, a nationally recognized residential architect and a staff writer from the Star Tribune. Laura Hartman from San Francisco was our first guest juror. With funds short in support of this new program, Dale provided accommodations and hosted a post jury dinner!
Residential committee members began contemplating the next task of inventing an open house tour program. Early attempts to align with The Parade Of Homes program failed. Members Mark Nesset and Dale soon found their way to first, Austin and later, San Antonio Texas to see how open house programs were conducted in those metropolises. AIA/MN made a commitment to invest in this program and SALA's Sara Whicher, AIA's Jennifer Gilhoi and Tom Whelan from Nemer Fieger took on the task of implementing it. This proved to be a monumental endeavor involving sponsors, fees, selection of projects, insurance, promotion and more. After a year of hard work, in 2008 the first tour began!
Today these programs remain in full force with over forty submissions each year for Home of The Month, and 16 homes on the HBAT fall tour of 2021. The AIA Residential Committee meets monthly and is affiliated with the national AIA's CRAN (Custom Residential Architect's Network) knowledge group. That organization holds annual conventions on residential architecture in affiliation with Residential Design magazine. All of these relationships continue the effort of bringing attention to what residential architecture can be and showcases the efforts of architects and clients alike!
As an example, this month's Home of the Month is the River Roost project by our very own Eric Odor!