The greatest gift a client can give an architect is trust. Chris Meyer, co-designer, and I, felt the responsibility of this gift as we delved into our work on this substantial project. With so many complexities and design possibilities, we realized early on that we needed a simple, coherent diagram to guide decisions throughout the design process and execution of the project.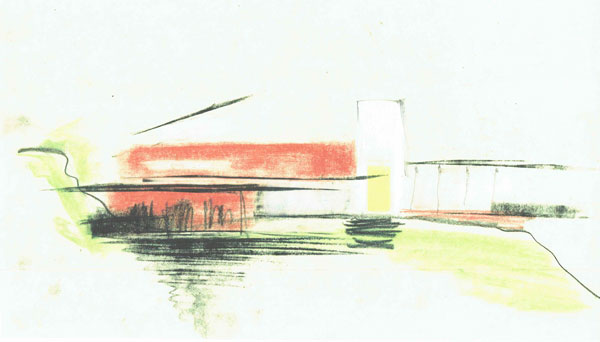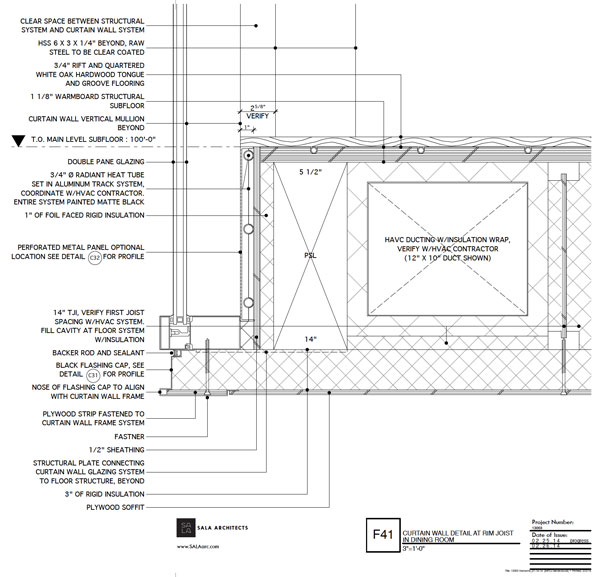 Working closely with our client to clarify and edit the program, we questioned and re-examined preconceptions and explored uncharted design solutions. In our on-going conversations with the client, we tried to cull out those things that didn't support the most meaningful aspects of their program and of the design objectives. We wrestled with nearly two hundred details in our effort to highlight the play between solid and void, light and dark, anchored and floating.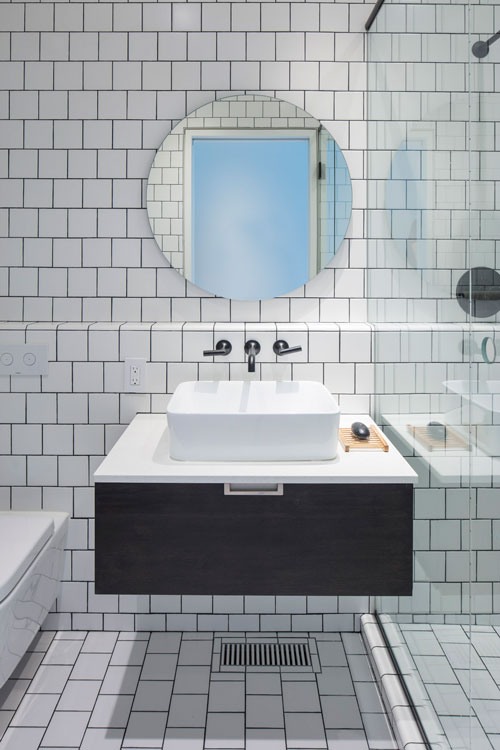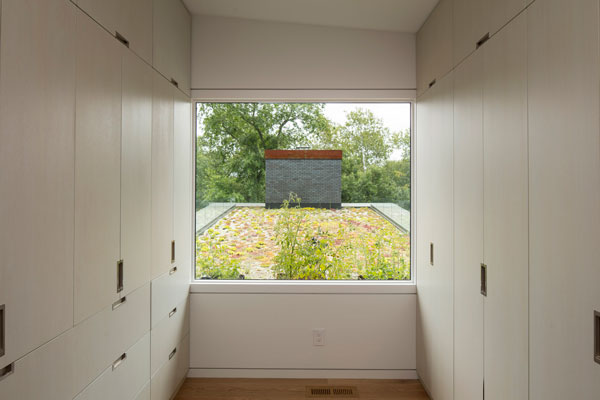 What seemed simple in theory, required rigorous work on our part to stay on track. Chris' talent for sketching 3-D solutions played a critical role in that effort. Our design goal was to keep certain elements, such as the dining room bridge, roof cantilevers, and railings as thin and light as possible and to play these against the heavier, darker components of the structure.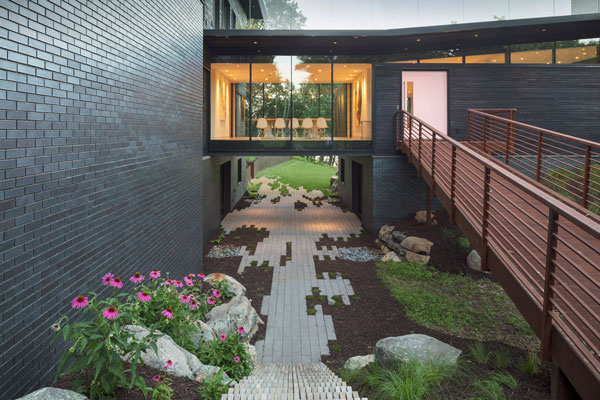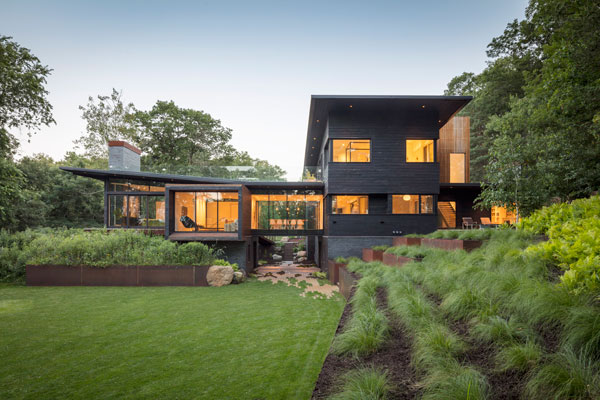 We needed to accommodate steel structural loads, heating, venting and air conditioning runs, a glass curtain wall assembly and the best insulation principles, all while aiming for a particularly thin assembly.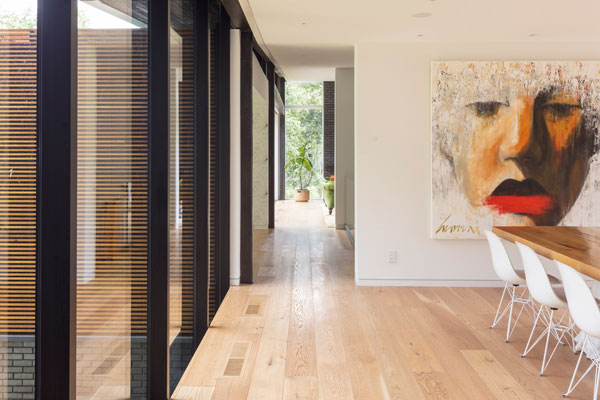 Katie Leaf was in constant contact with the builder and fabricators to figure out how to build and install the steel and glass stairway components and assemblies. We invited our resident potter and partner, Wayne Branum, to help us with the design and function of the thin steel fireplace, firewood boxes and mantle.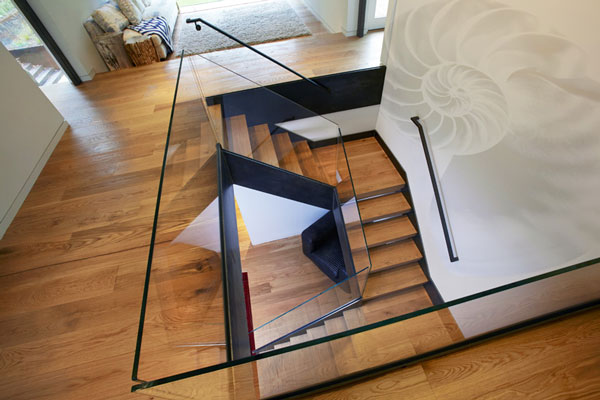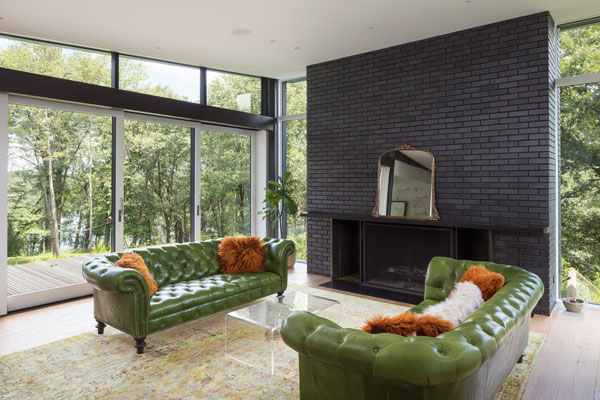 The on-going search for answers was at once demanding and exhilarating. And yes, we even had some fun along the way. We relied on accumulated building knowledge but were given the leeway to explore construction assemblies that expressed our client's creative and courageous vision. Knowing that each detail had the potential to be both specific and holistic if artfully integrated into the design, we drew upon the overarching design intent again and again. Grounded by its singular direction and enhanced by innovative details, the Shadow Box may eventually cast its "shadow" onto our future work, extending the knowledge we've gained and the lessons learned.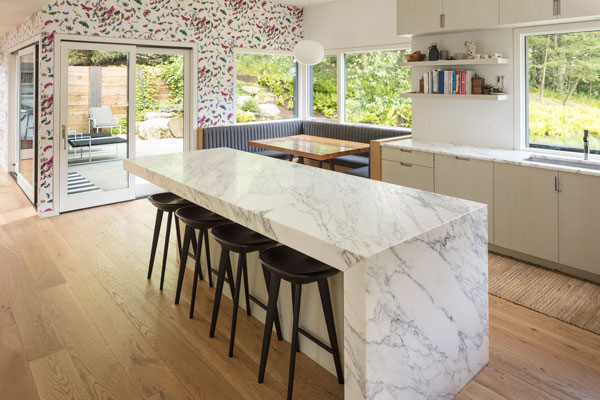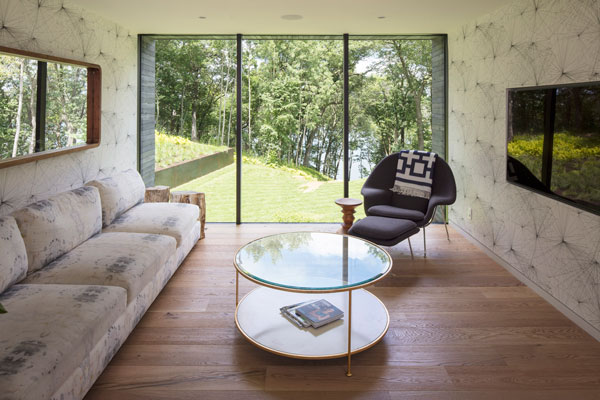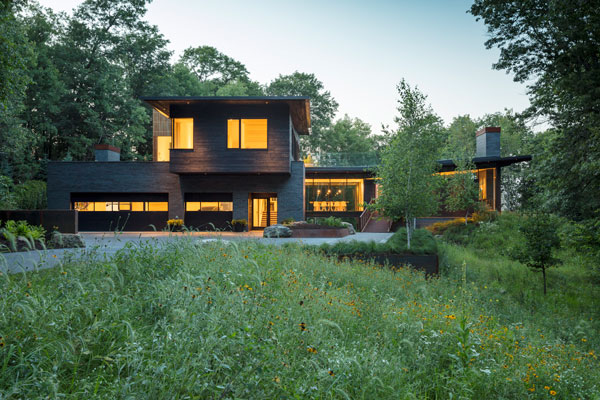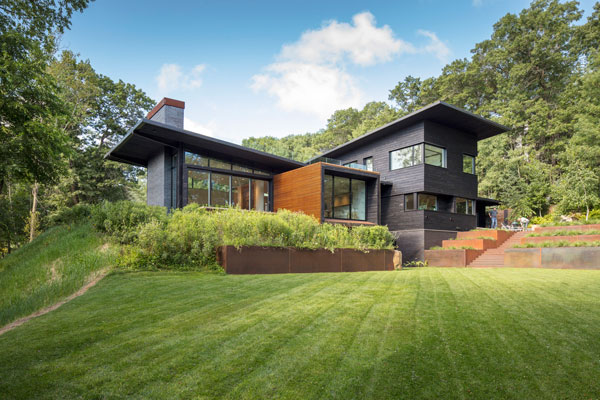 If you'd like the chance to visit Shadow Box, you can do so on the upcoming 2017 Homes by Architects Tour on Saturday, September 16 and Sunday, September 17, 2017 – 10:00 am to 5:00 pm both days! We look forward to seeing you there!