Autumn is the season for the Homes By Architects Tour, coming up this September 21stand 22nd, when SALA Architects is excited to host Home #7.
This year's featured home, SPLIT BOX, is a renovation of a 1960's Mid-Century Modern home in Golden Valley. As the name implies, the original home is a split entry design, where the entry sits mid-level between two floor levels. In this case, the main living spaces and bedrooms are situated on the upper level while the lower has a family room and garage.
As part of fulfilling the clients' aspiration of "a design we will be excited to come home to", we took cues from the existing straight lines of the home and emphasized these by re-cladding the home in wide plank siding. The effect was further highlighted by unexpectedly slotting a long, narrow window between the upper wall and roof. As a counterpoint to the home's horizontal lines, and to add a dynamic element to the arrival experience, we redesigned the front entry to break the roof eave. Accentuating the entry is a custom, store-front-style, glass system that opens into a welcoming "wooden box" foyer.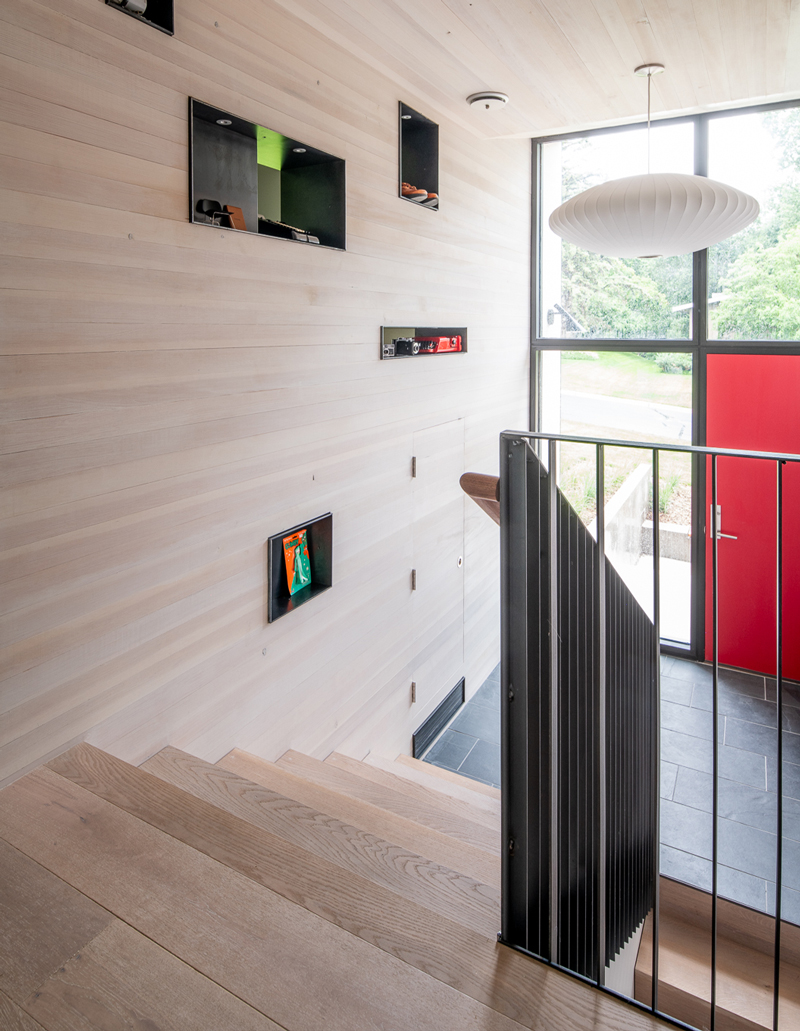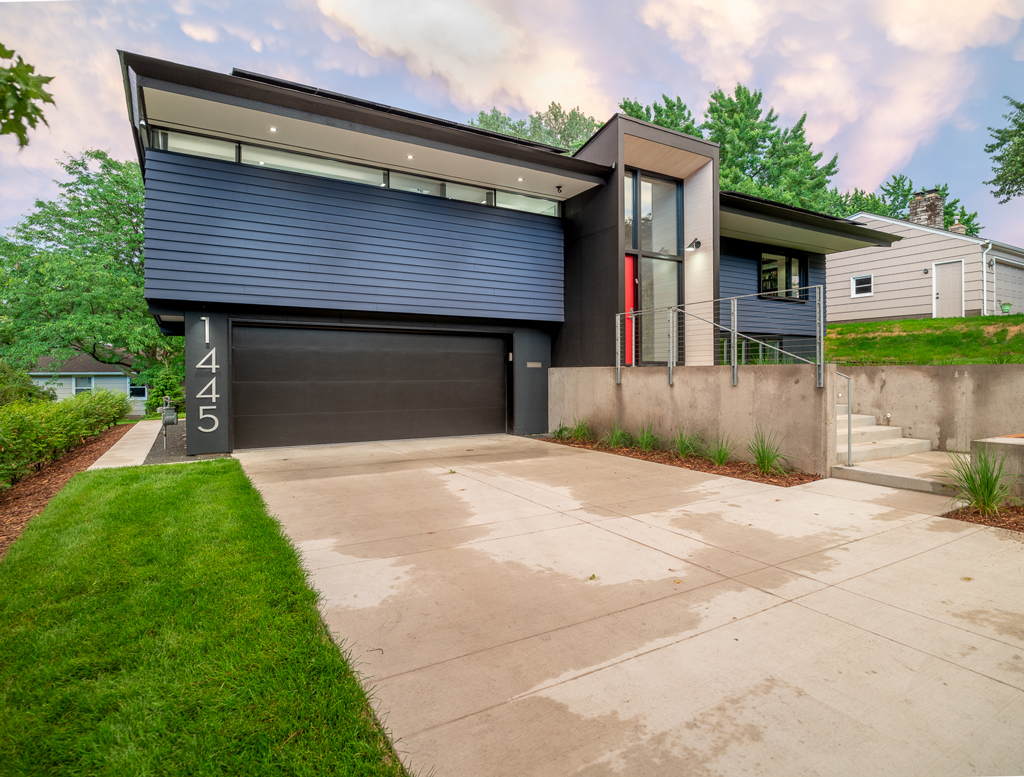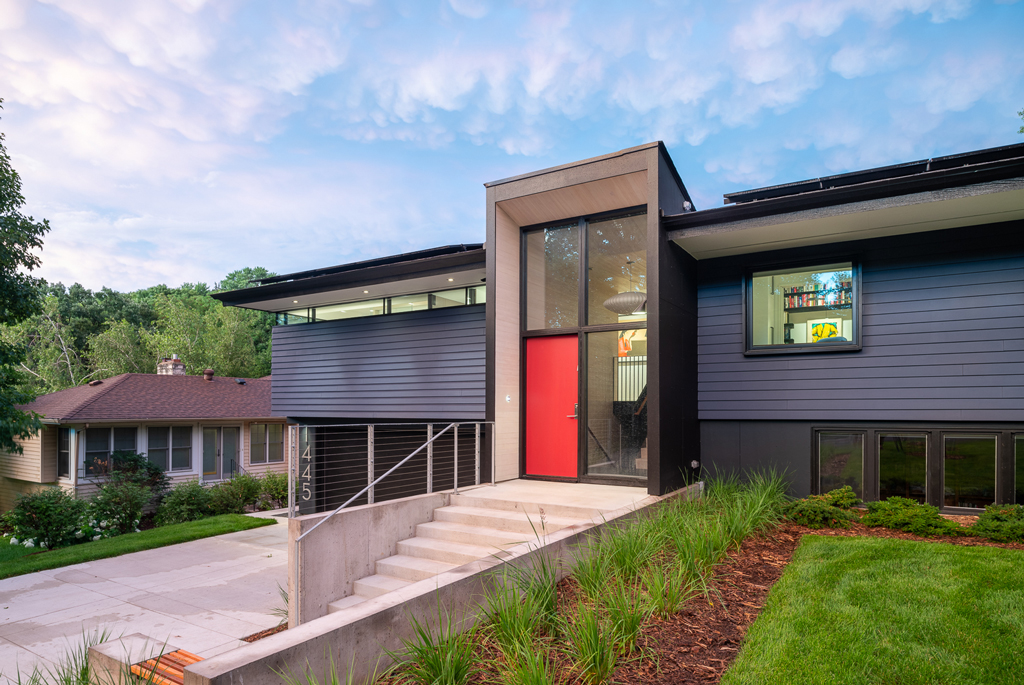 The experience of passing through a wooden box from one space to another is a motif repeated throughout the new floor plan. In addition to the front entry and stair, wood-lined boxes occur as you move from the kitchen to the living room, at a newly framed window seat in the library, and in the interconnection between the couple's bedroom and bathroom spaces.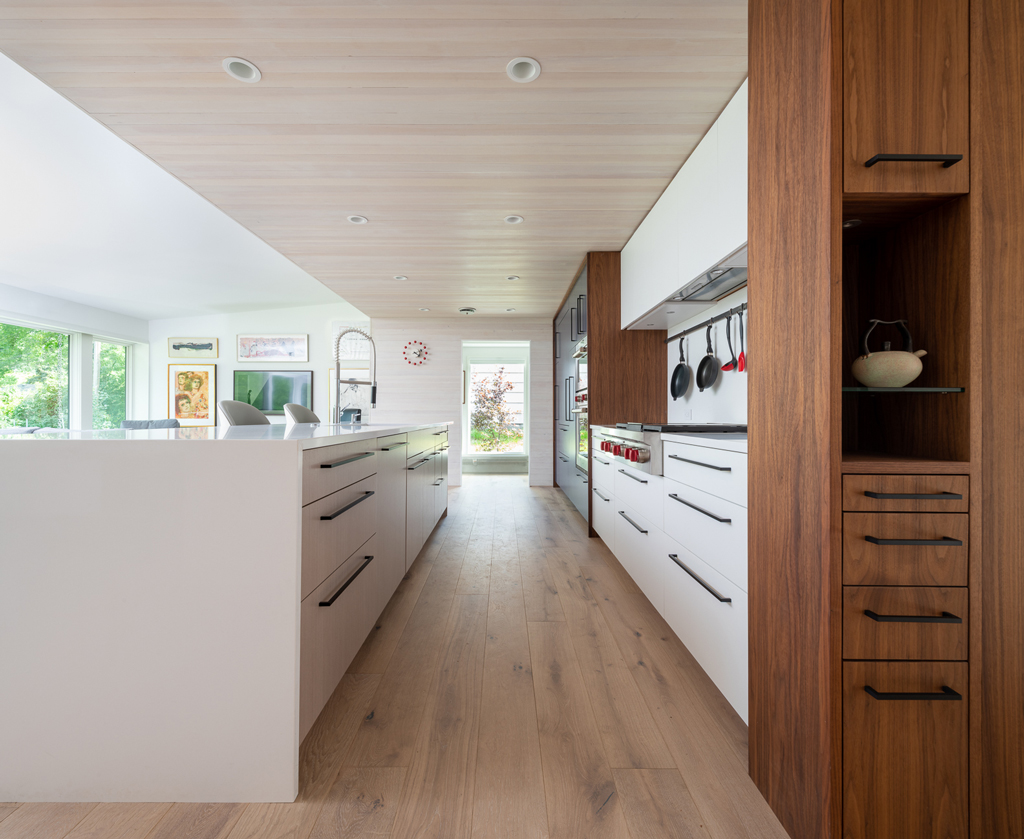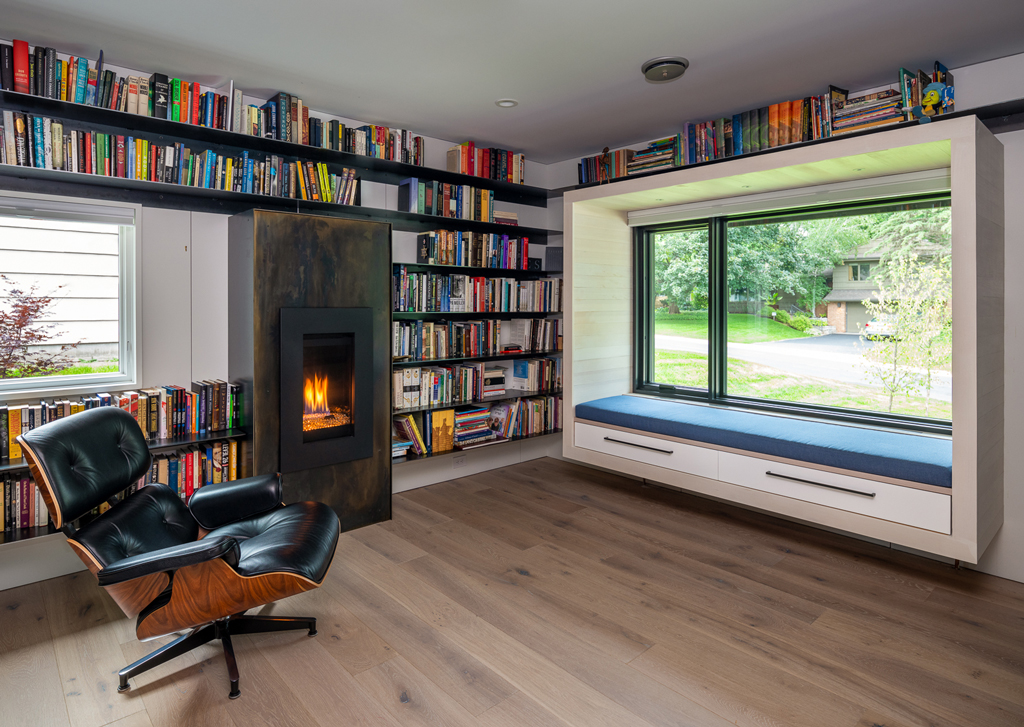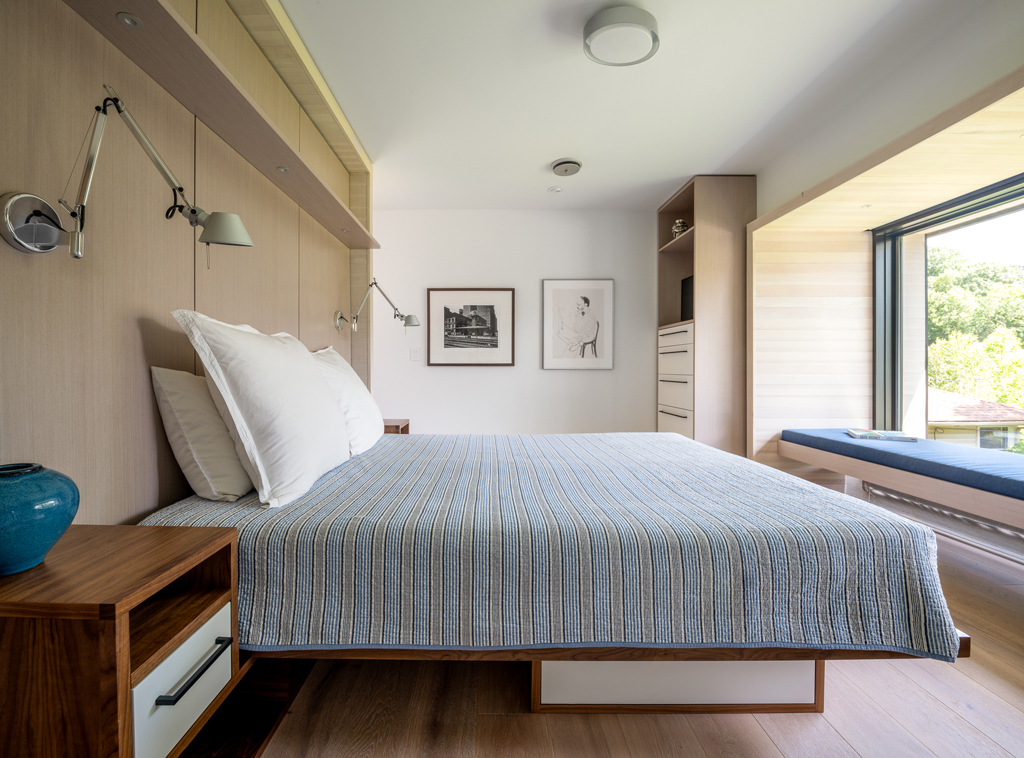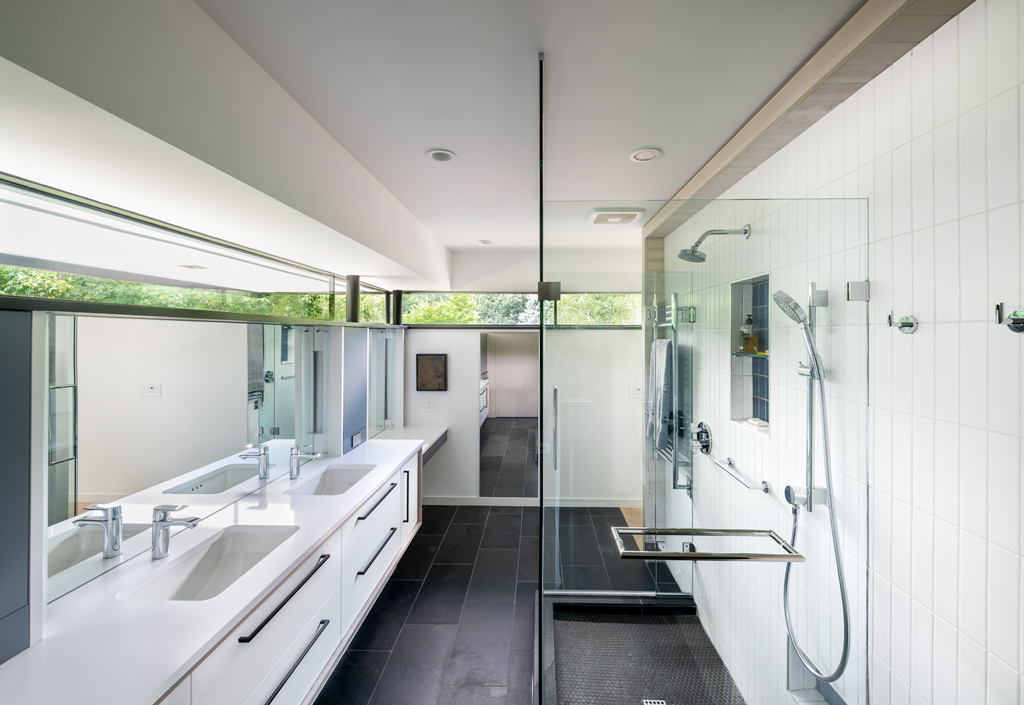 The remodeled home weaves views and daylight through each living space. Whitewashed wood walls and flooring, along with painted white walls and ceiling help bounce light deep into the space, and evoke a subtle Scandinavian twist to the Mid-Century style of the home. Accents of color and natural wood in the cabinetry add a welcome pop to the backdrop of the clean white interiors.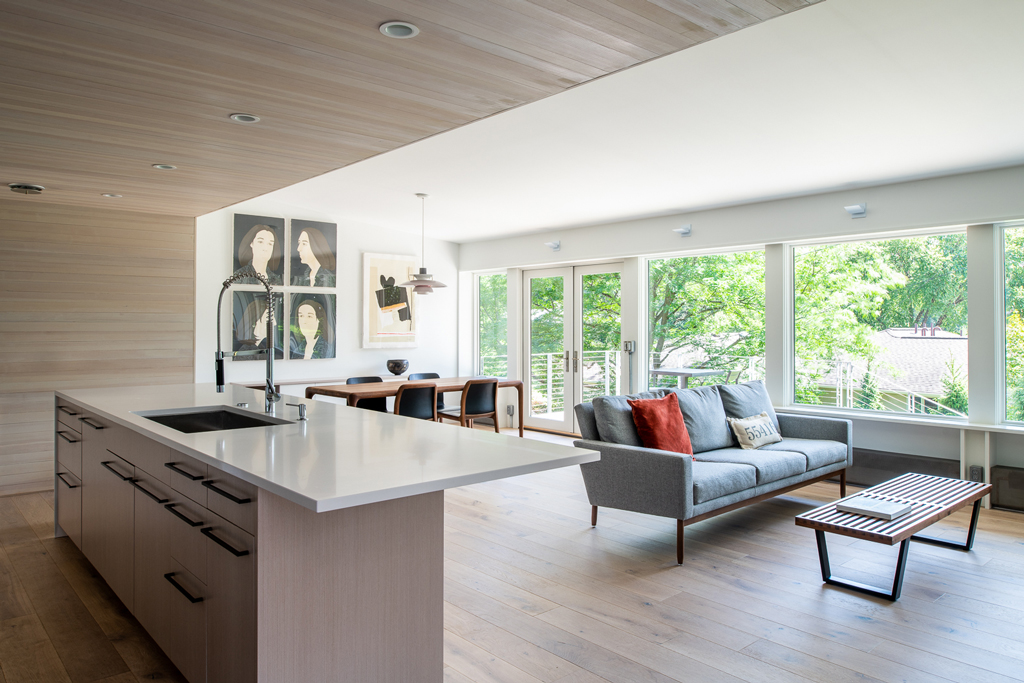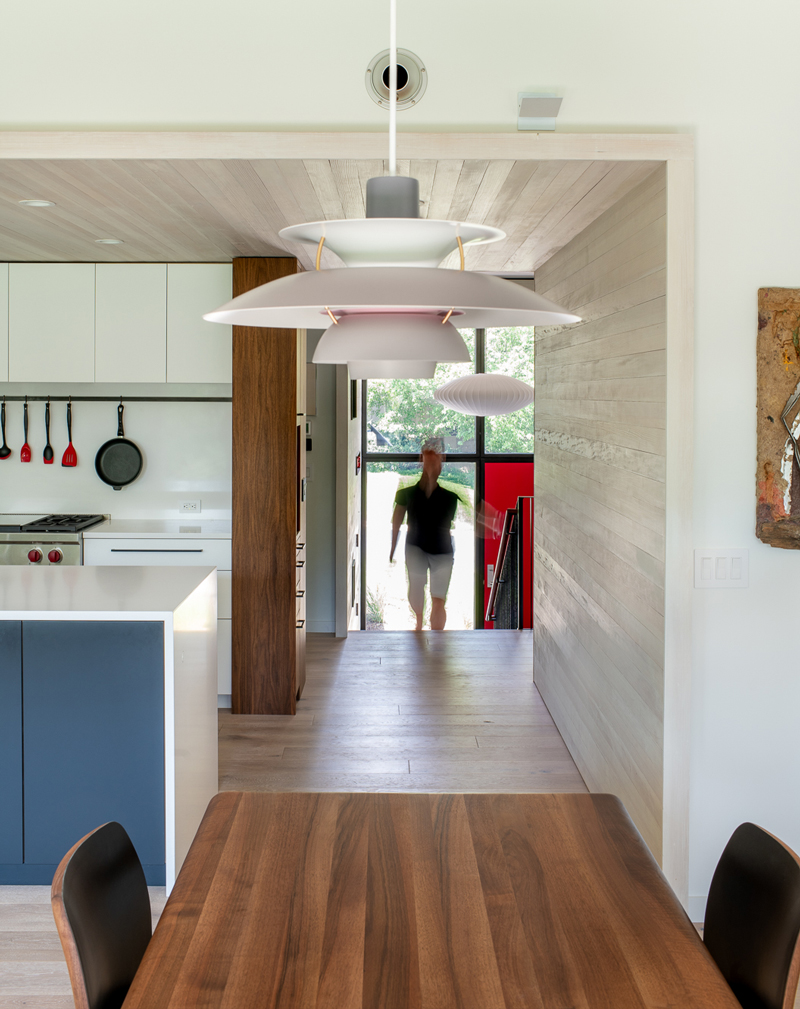 Similar to the Grey Duck house SALA had on last year's tour, this house features a rooftop solar panel installation, and Tesla Power Wall units. Combined with spray foam insulation and new Pella windows, the energy efficiency of the home has been significantly boosted.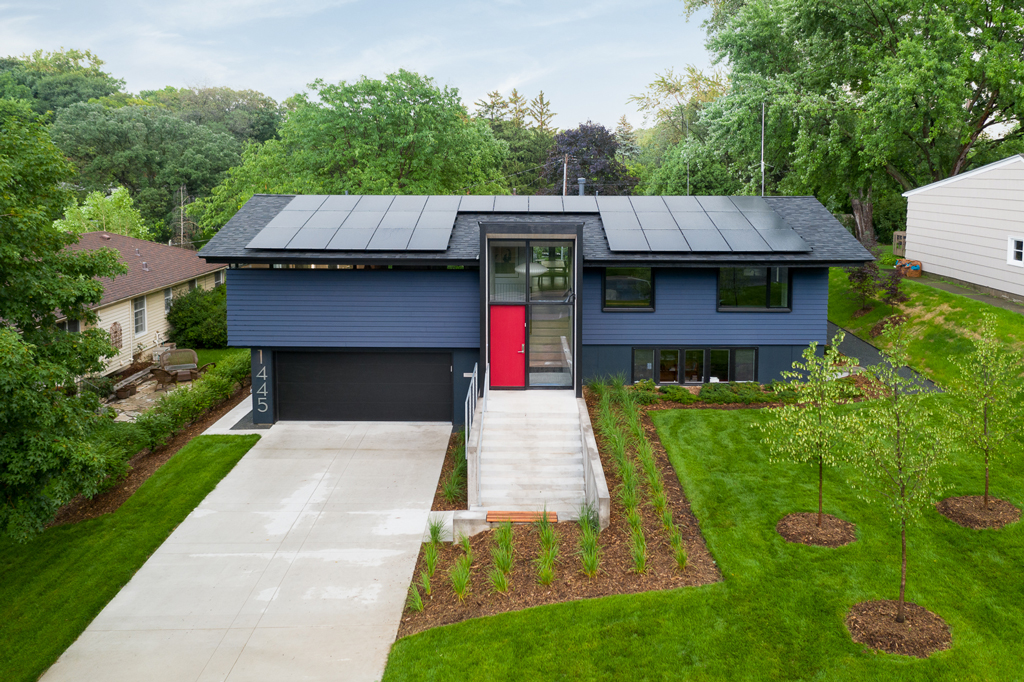 Perhaps the most unique feature of the home are the small black metal boxes that pop through the whitewashed wood wall of the entry. They display a rotating assortment of curio items collected by the homeowners, such as a vintage, bright red Olivetti typewriter and a pair of 70's era "Earth Shoes" with a negative heel. These items are displayed, as the homeowner describes, "to bring a smile to your face".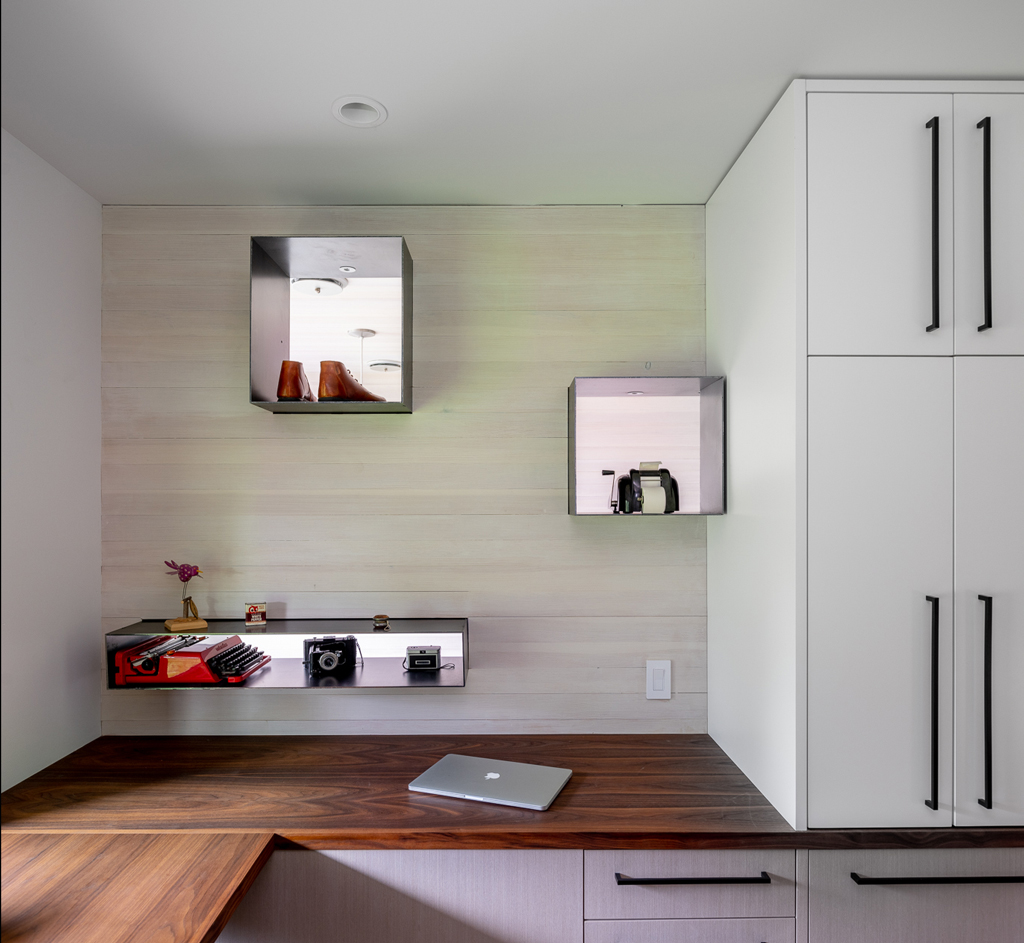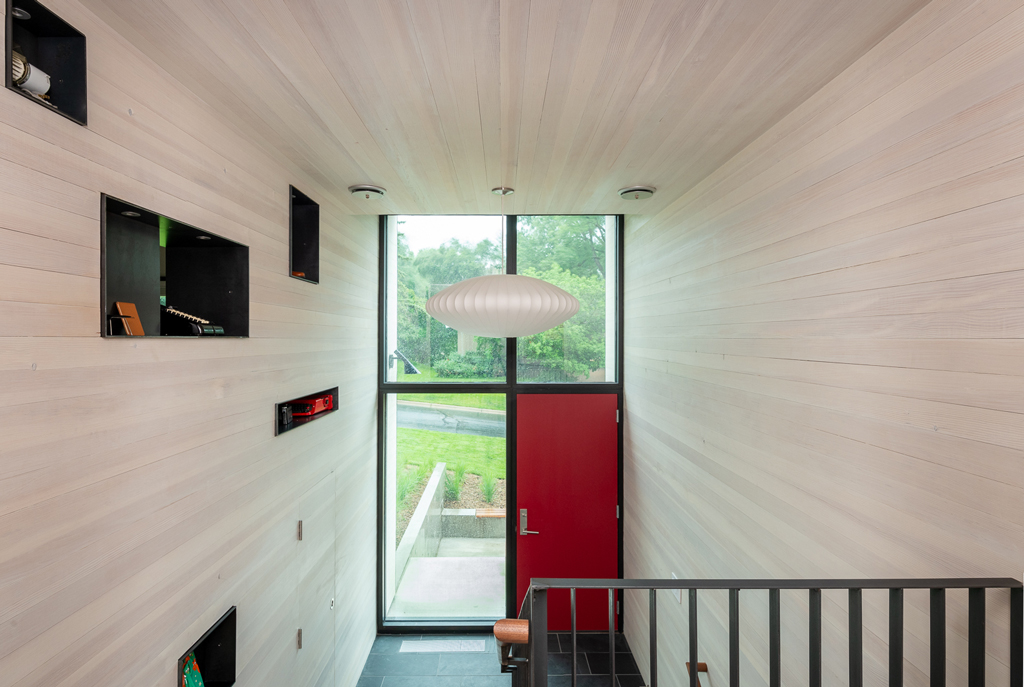 Come join us for the tour from 10am to 5pm Saturday and Sunday September 21stand 22nd, and let us share a Mid-Century gem that will bring you a smile as well!